5 Steps to Embedding a Culture of Inspection Readiness
Sep 03, 2019 | Emma Coppin
The life sciences industry has made significant progress modernizing trial processes with the adoption of purpose-built eTMF applications. However, technology is only part of the story. The benefits of moving from paper to a modern application are only truly realized when study teams adapt their behaviors from 'passive' to 'active' TMF management.
In a passive TMF operating model, documents are uploaded and stored at the end of a trial. Conversely, in active TMF operating models, documents are managed in real-time.
Below are five steps to encourage an active TMF management and oversight mindset, enabling you to transform your business processes to achieve a constant state of inspection readiness.
Step 1: Conduct a review of current activity
Begin with an internal investigation to understand present-day TMF processes and user behaviors.
The most important aspect of this internal investigation is to ensure that all key stakeholders are involved. Include people from different business units and functional areas and dig into their issues with the existing TMF and processes. Doing so will provide a strong basis for analysis and recommendations while also securing buy-in from all parts of the organization.
Tip: If a business unit or individual does not feel invested, it will be difficult to change their behaviors.
You may discover there are gaps in understanding how to use the system, underutilization of key system functionality, and inconsistencies in usage. Armed with this information, you can devise a strategy to help move your organization forward.
Step 2: Form a project team to identify and oversee changes
Assemble a group of people to determine how best to achieve an active TMF mindset across the company. Include representation from all stakeholders across business and functional units. Identify people who have the appropriate oversight to be primary decision-makers; they will be key in supporting the creation and delivery of your plan, as well as ensuring appropriate eTMF behaviors and processes are implemented and adhered to.
The project team should be responsible for the following:
Developing a governance and communication plan
Determining how changes in scope will be addressed, announced, and managed
Documenting the proposed process changes and providing justifications
Being the final decision-maker about conflicting requirements and providing clear answers that are easily understood
Step 3: Develop a prioritization strategy and guiding principles
Every company has different values and goals that will help define their prioritization strategy and guiding principles. Guiding principles are a key part of the process and should include the overarching goals your organization hopes to achieve with this effort. The prioritization strategy is useful for deciding which changes should be implemented first.
Guiding principles may include organizational and solution-specific tenets, such as:
Ensure fit-for-purpose use of the eTMF application with minimal customization
Apply industry best practices, such as the TMF Reference Model
Document and rationalize processes, roles, and responsibilities
Examples of prioritization methodology factors are listed below (Figure 1) and include:
Scale of change e.g., the number of new process steps to configure
Breadth of impact e.g., how many functional groups impacted
Frequency of use, e.g., daily, weekly, monthly or less
Alignment of proposed tasks to specific guiding principles
Tip: Make sure prioritization methodologies are clear about the value drivers and desired measurable impacts.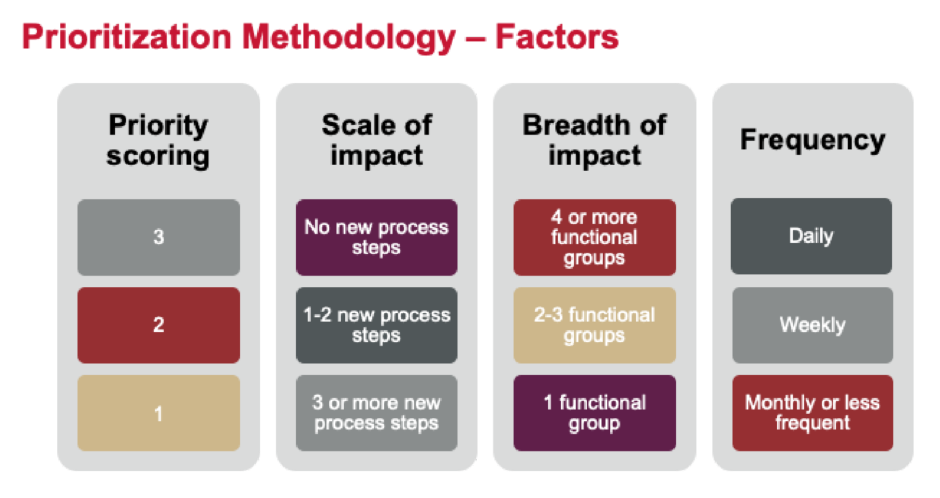 Figure 1: Prioritization Methodology Factors
Once the prioritization process is complete, establish a clear rollout plan.
Tip: Below are some considerations when developing your plan:
Schedule time for process planning, configuration, testing, and implementation
Be clear, document processes, and put guidelines in place to ensure consistency
Hold yourself and others accountable to following guidelines
Consider how your approach will be affected by changes in scope
Make a communication plan to manage downstream changes
Provide transparency into the rationale for changes
Decision by committee offers valuable insights and perspectives. Keep motivation strong by reminding the project team of their end goals and how it will benefit both employees and the company.
Step 4: Launch the plan, set expectations, and train staff
Keep employees informed and engaged throughout the change process. Reassure everyone that every configuration will be reviewed, re-evaluated, and reconfigured if necessary.
Training leaders on change management is essential to help instill confidence throughout the organization. People have different learning styles so offer varied forms of staff training, such as in-person, recorded, and/or online.
Tip: Remind people that the changes are an iterative process and won't happen overnight.
Step 5: Take learnings and apply them in daily processes
Diligence in testing can ward off potential problems or dissatisfaction before it gets out of control. Document your testing processes in the rollout plan.
Once changes are in place, it is imperative to conduct periodic reviews of the new processes and eTMF functionality. Keep earlier feedback and insights top of mind and maintain a culture of compliance throughout the organization.
Achieving an active TMF culture
Compare your maturity level from before the relaunch to after. You may find that your TMF maturity has improved and utilization of your eTMF system is higher. As a result of intentional focus and planning, you can drive efficiency gains, strengthen your inspection readiness, and move towards a more active TMF culture.
Learn how to create and maintain an inspection-ready culture – access the checklist
Interested in learning more about how Veeva can help?