"The Veeva Commercial Summit provides peer networking and real learnings on the best new technology to drive commercial innovation and customer engagement for life sciences. We gained valuable insight as we embarked on our digital transformation at Sanofi Pasteur MSD."
Antoine Blanc | Director Commercial Excellence & Alexandre Gultzgoff | Deputy Director, Information Systems, SPMSD


"Summit is valuable to gain important information on the development of the Veeva platform and services, industry best practices, and experiences from other customers. It helps gauge our organization's maturity level and plan for future development. And, it's an excellent opportunity to build a trusted network with whom we can discuss ongoing successes and challenges. "
Vicky Lalumiere | Global CRM & Digital Intelligence Manager, Lundbeck


"Veeva Commercial Summit is a one-stop shop to learn the latest in commercial excellence, benchmark current practices against industry standards, network with senior executives, and gain deep insights into the latest innovation from Veeva and its partner network."
Christoph Schmidt | Global Head of Commercial Excellence, Actelion Pharmaceuticals


"For me, listening, learning, and engaging with my peers are so valuable. The energy at Veeva Commercial Summit is captivating, and the learning is second to none. It's always fun.... I don't miss it! "
Christian Griffin| Head of Commercial Excellence, Teva UK Ltd
Previous
Next

Accenture Life Sciences
Accenture is a leading global professional services company, providing a broad range of services and solutions in strategy, consulting, digital, technology and operations. Combining unmatched experience and specialized skills across more than 40 industries and all business functions – underpinned by the world's largest delivery network – Accenture works at the intersection of business and technology to help clients improve their performance and create sustainable value for their stakeholders. With more than 411,000 people serving clients in more than 120 countries, Accenture drives innovation to improve the way the world works and lives.


Visit Accenture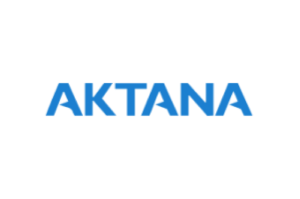 Aktana
Aktana is the pioneer in decision support for global life science sales and marketing teams. The company's data-fueled suggestions and insights are delivered within a sales professional's existing CRM workflow, serving as a critical ally in data leverage and better decision making. Aktana serves the entire organization by helping to coordinate multichannel marketing initiatives and facilitate learning about which program elements are most successful for which customers. Nearly half of the world's top 20 pharmaceutical companies rely on Aktana to drive more insightful marketing and sales programs. Aktana is headquartered in San Francisco, with offices in New York, London, Tokyo, Osaka, and Shanghai.


Visit Aktana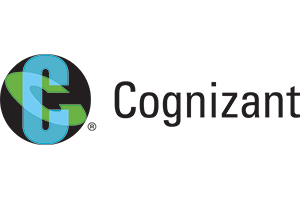 Cognizant
Cognizant (NASDAQ-100: CTSH) is one of the world's leading professional services companies, transforming clients' business, operating, and technology models for the digital era. Our unique industry-based, consultative approach helps clients envision, build, and run more innovative and efficient businesses. Headquartered in the U.S., Cognizant is ranked 205 on the Fortune 500 and is consistently listed among the most admired companies in the world.


Visit Cognizant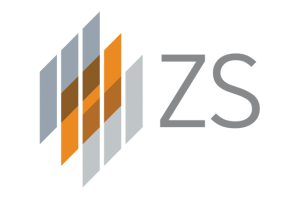 ZS
ZS is the world's largest firm focused exclusively on helping companies improve overall performance and grow revenue and market share through end-to-end sales and marketing solutions—from customer insights and strategy, to analytics, operations and technology. More than 5,000 ZS professionals in 22 offices worldwide draw on deep industry and domain expertise to deliver impact for clients across multiple industries.


Visit ZS
Download ZS Promotional PDF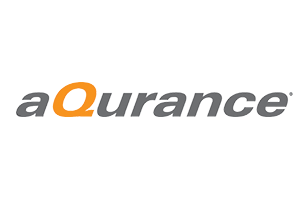 Aqurance
Aqurance, one of the first European implementation partners of Veeva Systems, is a fully certified partner agency in all Veeva solutions; bringing an in-depth knowledge of the entire Veeva product suite. Aqurance is a certified agency in Veeva CRM MyInsights and all Veeva multichannel solutions and the team are Veeva CRM certified administrators & Vault Certified. As Level 4 Veeva certified multichannel agency, has acquired all multichannel certifications for CLM, Approved Email, Engage and CoBrowse. Our team has proven success with Veeva implementations, as well as experience of managing large-scale deployments that span more than 30 countries. Aqurance has implemented Veeva CRM, closed-loop marketing with Veeva CLM, and Veeva Vault PromoMats for promotional materials management for many life sciences customers, as well as providing end-user training and help-desk support.


Visit Aqurance
Download Aqurance Promotional PDF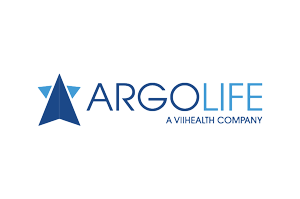 Argolife
Argolife is a next generation Commercial Customer Engagement and Digital Solutions Provider enabling companies worldwide to achieve a better return on their sales, marketing and infrastructure investments. Our mobile-savvy solutions are changing the way companies enhance their Medical and Commercial effectiveness with HCPs and other stakeholders. Argolife is a Veeva Level 4 certified Partner holding global capabilities including its flagship MCM Builder which unlocks the power of multichannel campaigns and investments. As an authoring tool MCM Builder enables affiliates, agencies or a Corporate Design Centre to produce CLM presentations for Veeva CLM without programming while seamlessly integrating with Veeva's flagship PromoMats capability.


Visit Argolife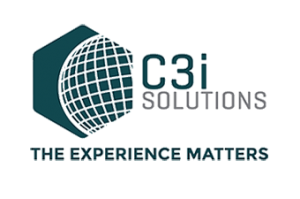 C3i
C3i Solutions is a business process outsourcer specializing in global, high-touch consumer, patient and end user engagement. Our network of global contact centers provides unparalleled, 24/7, multi-lingual support to customers in over 175 countries. For the past 35 years, our unique, multi-channel approach and experience in highly regulated industries have made us the partner-of-choice for some of the world's most trusted brands. With a strategic focus on innovation, we excel at protecting our clients' brands, while maximizing productivity and cost efficiency.


Visit c3i website
C3i Brochure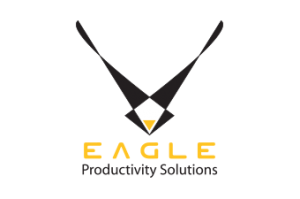 Eagle Productivity Solutions
Our position is simple: If behavior doesn't change, the training didn't work. Eagle delivers effective training solutions for Veeva customers across the globe – in 40 countries, 20 languages. From large implementations to small projects, Eagle's expert teams create custom training designs across a broad range of disciplines. Both medical and commercial teams turn to Eagle when they need to change behaviors and turn insight into action. Eagle is a proud Veeva Systems Training Partner. Our offices are located in the United States and Spain.


Visit Eagle Productivity
Download Eagle Productivity PDF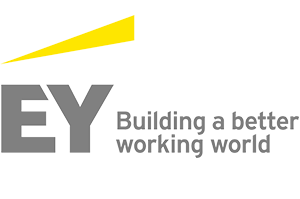 EY
Who we are: Bringing together a worldwide team of industry professionals, we have over 15,000 industry professionals with deep experience in providing assurance, tax, transaction and advisory services. Leveraging our globally integrated structure, we can mobilize our people quickly so they are in the right place, at the right time to support your business priorities. The business of health care is changing dramatically as the focus shifts to health outcomes and behavioural change. Through our industry-focused approach and worldwide reach, we help clients address the challenges and maintain momentum in a new world focused on making health care sustainable. How we work: We help drive your business performance. Whether it's forming the right alliances, testing new business models, improving operations or gaining insights into the market, we can help you create value in the new evidence-based, outcomes-focused, behaviour-driven environment for health care.


Visit EY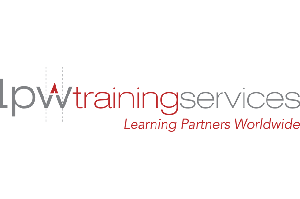 LPW Training Services
LPW Training Services, the industry leader in Pharmaceutical and Life Sciences Training for over a decade, is proud to continue to serve as a Veeva Alliance Partner, training the CRM, Vault, Open Data, and Network platforms. LPW team members are not just training professionals; they are also Pharmaceutical/Life Science industry specialists, with backgrounds from the areas of Sales Operations, Learning & Development, Marketing and Sales and Sales Training. This team of world class instructional designers, content developers and trainers has been responsible for over 700 successful training implementations will work with your team to design, develop and execute a training plan perfect for you. LPW offers training development, delivery, training logistics management, project management and full translation services. We train in over 30 languages and have offices in the United States and the United Kingdom.


Visit LPW Training Services
LPW Promotional PDF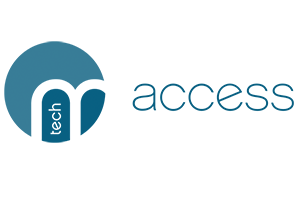 Mtech Access
Pioneering dynamic, data-driven Veeva presentations and platforms for Market Access and HEOR field-based teams. We are Mtech Access, a market access consultancy with a difference. We deliver Evidence and Value services hand-in-hand with innovative Digital solutions. We are one team, with one vision – to improve how value is communicated so patients get access to the treatments they need. Our core deliverables include, value proposition development, health economic modelling and health technology assessment, alongside Veeva integrated budget impact models and interactive stakeholder toolkits with business case generation capabilities (via Approved Mail). Our most recently released platform, Connected Insights®, allows our clients to create and manage health-economy performance indicator dashboards, which can be pushed directly to the Veeva vault for approval and distribution – all without a requirement to engage with an external agency.


Visit Mtech
Mtech Promotional PDF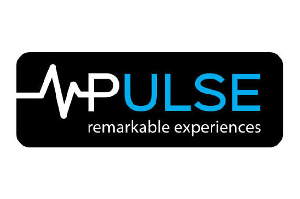 Pulse
At Pulse, we believe in creating remarkable experiences for healthcare professionals and patients; better educating healthcare professionals in order to improve health outcomes. Our experience in working with global pharmaceutical organisations has given us insight to build the Heartbeat platform; a multichannel-marketing automation platform for Veeva customers. This powerful platform automates tasks across the digital content supply chain; enabling customers to accelerate approvals, dramatically reduce end-to-end production costs, simplify their localisation process and increase the speed by which content is adopted in local markets. Heartbeat integrates seamlessly with Veeva, ensuring that customers and agency partners gain value across the end-to-end content supply chain. Talk with us in Madrid and discover how we can help reduce your expenditure on production and reinvest budgets into delivering more relevant, more personalised, remarkable experiences.


Visit Pulse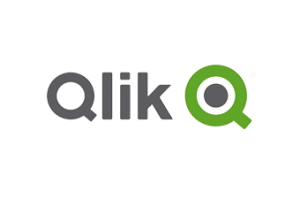 Qlik
Qlik® is a leader in visual analytics, providing a fully integrated, simple, and intuitive visual analytics platform that delivers insight at the point of decision. Qlik delivers a complete analytics solution that includes simplified data preparation, cloud-based upstream data sourcing and delivery, self-service and governed data visualization, centralized guided analytics, collaborative analytics and reporting, and embedded analytics in any application or web page. With a Gold Certified integration to Veeva CRM and a proven connectivity to the Vault platform, Qlik is helping dozens of Life Sciences customers get the most out of their Veeva data. Approximately 2,000 customers in Life Sciences and 40,000 customers worldwide rely on Qlik solutions to gain meaning out of information from varied sources, exploring the hidden connections within their data that lead to insights that ignite ideas.


Visit Qlik
Qlik® for Veeva CRM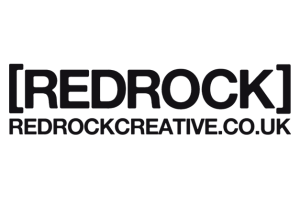 RedRock
RedRock is a digital production company with 10 years of experience in life sciences and closely allied with Veeva for over five years. Fully conversant in CLM, APM, Co-Browse, Engage and My Insights, we are looking forward to our 4th European summit in 2017. Based in the UK and Europe with a client base that spans the globe, we have honed a robust flexible and creative approach to delivering customer focused digital products. In 2018 RedRock are launching Factory – a multichannel content creation and workflow tool that translates years of Veeva development experience into an integrated cloud based application. Factory enables Veeva customers to produce more content, more efficiently, using existing teams or budgets. Come and talk to us in Madrid to find out more.


Visit RedRock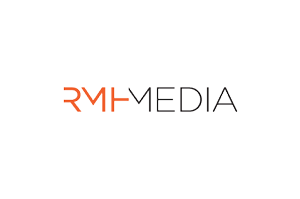 RMH Media
Founded 20 years ago – RMH MEDIA started supporting clients in getting grip on digital customer journeys. Starting with interactive POS installations, the business has evolved to strong experience in change management, consulting, and the realization of multichannel media experiences. RMH MEDIA nowadays stands for a growing digital agency driven by the mission of bringing ideas to best solutions and life in the international Healthcare Industry. A strong and motivated team of thirty-five technical experts, consultants and software engineers makes it possible to support clients in nearly every technical challenge – from small landing pages for particular campaigns to interconnected multichannel software solutions. With being a partner of Veeva since almost 5 years, RMH MEDIA has gained great experience in CLM and digital change management (consulting), just like in deploying newest technologies (development) and in establishing measurement techniques (tracking) to improve solutions constantly.


Visit RMH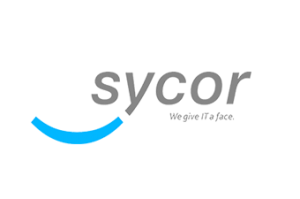 Sycor
Sycor is a leading partner for Veeva Customer Cloud related services in the life sciences industry. We provide consulting, multilingual training and support solutions from experience of more than 100 CRM projects. We deliver best-in-class end user trainings via web, face-to-face or eLearning. Our Pharma Business Service Center provides 1st and 2nd level cloud CRM application support. Sycor brings value to your Veeva implementation by achieving a high level of user adoption. Life sciences companies benefit from our extensive knowledge of the entire Veeva Commercial Cloud product range such as Veeva Multichannel CRM, Medical CRM, Events Management and Veeva Vault.


Visit Sycor
Sycor Brochure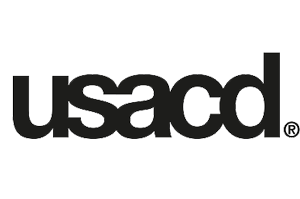 USACD
USACD is a Barcelona-based Digital Agency with presence in Madrid and México. USACD has a long track record creating effective Multichannel strategies with Veeva CRM for the Life Science community worldwide. The combination of a wide experience in digital design, communication and marketing, added to a deep technological knowledge, allows USACD to help our customers to take full advantage of the Veeva ecosystem and deliver unique, creative solutions tailored to the requirements of any type of project or audience.


Visit USACD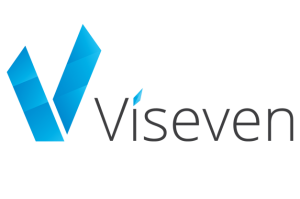 Viseven
Viseven Group delivers intelligent digital solutions for Pharma since 2009. As 4-Level Veeva Certified Partner, we open new communication channels for healthcare sector and enable message delivery in diverse digital formats: CLM-agnostic HTML5 content, mobile applications, educational VR and AR apps/videos, responsive websites. Our comprehensive solution, – eWizard platform – empowers Digital Content Factory, making solid ground for multivendor environment for both creative agencies and Life Sciences companies to enable smooth organizational transformation. The solution aims at seamless creating and repurposing flexible HTML5 content and emails, ensuring transparent content flow across teams, optimizing content localization, adaptation and approval, as well as speeding up time-to-market. The complete integration of our solutions with the entire Veeva product suite enables streamlining digital content management lifecycle: access approved digital assets from Veeva Vault, publish digital content to Veeva Vault PromoMats, create Veeva Engage-compatible eDetailing and personalized Veeva Approved Email templates, get advanced analytics with Veeva MyInsights.


Visit Viseven