Veeva Andi
Take control of your AI
Veeva Andi works with Veeva CRM to give life sciences organizations the power to drive intelligent engagement. With real-time insights and suggestions, you can now evolve your customer interaction strategy.
Insights from Veeva Andi help you understand your customer's preferences and identify next-best actions, channels, and content. The advanced AI application delivers recommendations directly in your field teams' daily workflow, ensuring that you have the right information to drive intelligent engagement.
Veeva Andi is part of the Veeva CRM Suite, making it easy to adopt, deploy, and scale. With the unique ability to control and manage the AI, you have the power to deliver the right message in the right channel at the right time for an improved customer experience.
Veeva Andi is available in North America now and in other regions beginning in 2020.
BENEFITS
Better execution: Deliver predictive insights and recommendations directly in your team's daily business workflow. Understand customer preferences and identify the next-best action.
Greater speed and agility: Accelerate organizational learning by taking control of your AI. Easily create and manage rules, simulate outcomes, and deliver suggestions to the field.
Optimized HCP experiences: Insights based on each HCP's individual customer journey drive a personalized experience. Veeva Andi helps you move your customers forward.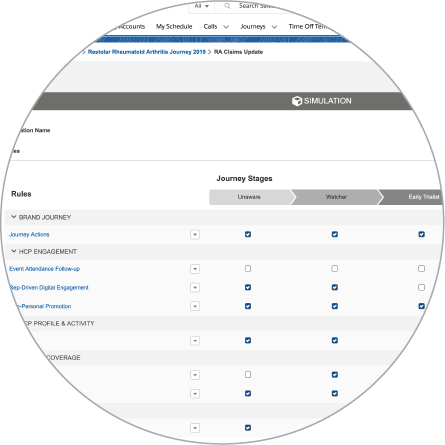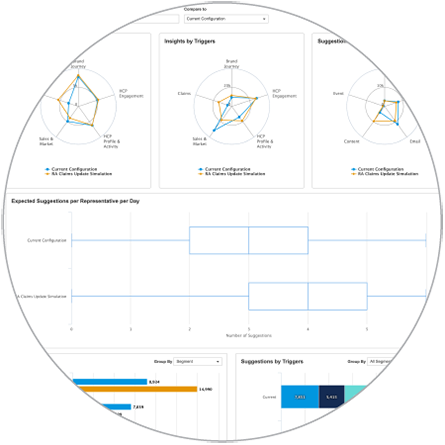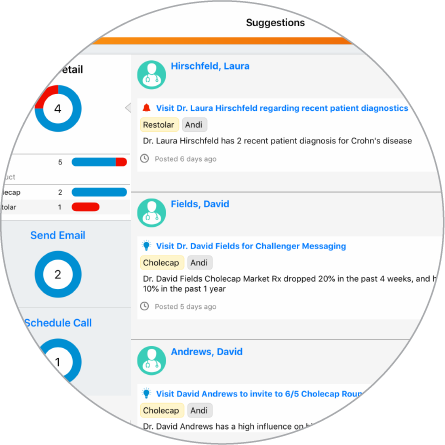 Resources

Press Release
AI Embedded Right in Veeva CRM

Product Brief
Take Control of Your AI with Veeva Andi