Safety Forum – Register Now
We will have our first Veeva Safety Forum at Veeva R&D Summit, North America on September 9, 2019. Join us to hear the latest news and market trends in the industry, experience innovative technology, and share best practices.
The Veeva Safety Forum is complimentary and is only for qualified life sciences industry professionals (senior level pharmacovigilance, drug safety, risk management, and safety system IT individuals). Space is limited – register now.
Key topics for the Veeva Safety Forum will include:

Streamlining adverse event collection, evaluation, and reporting.
Enabling collaboration with real-time oversight.
Ensuring quality, compliance, and completeness of safety information.
Staying current on regulatory changes.
Scaling from emerging to enterprise organizations.
Agenda
*Agenda subject to change
Monday, September 9, 2019
11:30 a.m. – 12:30 p.m.
Safety Networking Lunch
12:30 p.m. – 1:00 p.m.
Opening Remarks
Brian Longo, Senior Vice President & General Manager, Vault Safety
Veeva Systems
1:00 p.m. – 1:45 p.m.
Keynote: Safety Decision Making with Greater Certainty
Exponential growth of scientific and clinical information available to safety professionals will accelerate with deployment of wearable devices, remote bio-monitors, better patient diaries, and telemedicine. Continuous monitoring of patients will increase the number of data points, trends, earlier clinical diagnosis – and, thus detection of new signals. Data will also be multiplied by growth in translational data due to local requirements. How will we adapt to the increase in information and new ways of working? And, in the future, will we make better or faster decisions, or both – and, at what cost?

Ed Tucker, Former COO, Acerta Pharma, a member of AstraZeneca Group
1:45 p.m. – 2:30 p.m.
Safety Beyond Compliance
As artificial intelligence (AI) enabled solutions are currently driving automation and efficiencies in safety operations, we'll look at the future to understand the next strategic innovation in pharmacovigilance. We'll also discuss drivers for change as well as the value it will bring to patients.

Seth Levine, Managing Director
Deloitte
2:30 p.m. – 3:00 p.m.
Break
3:00 p.m. – 3:45 p.m.
Industry Panel: Perspectives and Challenges of Drug Safety from CROs, Small Biotechs / Pharmas, Early Adopters, and Industry Leaders
Technology innovation in the drug safety industry has been stagnant for decades. With a modern, cloud solution, companies can provide easier upgrades and a future proof, simplified, inclusive pharmacovigilance solution that seamlessly scales from emerging to enterprise companies. Hear from pharmacovigilance leaders as they discuss their challenges, and how they are leveraging technology and transforming management of drug safety.
Panelists:
Richard Wolf, Executive Director, Pv Operations, Global Clinical Safety & Pharmacovigilance (GCSP), CSL Behring
Marc Morris, VP, Safety and Pharmacovigilance, Apellis Pharmaceuticals
Nirmal Patel,Director, Global Medical Safety Operations Innovation, Janssen Pharmaceuticals
Paul Beninger, MD, MBA, Director, MD/MBA Program, Tufts University School of Medicine
Lisa Hornick, Chief Medical Officer, Head of Medical and Safety, Catalyst Clinical Research
Moderated by:
Tina Bostic, Executive Director Pharmacovigilance, PPD
3:45 p.m. – 5:00 p.m.
Vault Safety Roadmap and Demonstration
Veeva will layout its vision for Vault Safety as a comprehensive and inclusive solution to manage the end-to-end safety lifecycle, from case intake and adverse event processing to authoring and submissions. In addition, we will present the Vault Safety roadmap and provide a clear path to an enterprise-ready global safety application. We will close with a visionary demonstration of Vault Safety including a sneak peek at the new artificial intelligence solution.

Marius Mortensen, Director, Product Management, Vault Safety
Veeva Systems
5:30 p.m. – 9:30 p.m.
Evening Event (Optional)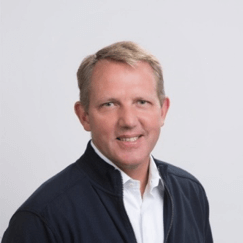 Richard Wolf
CSL Behring
Executive Director, Pv Operations, Global Clinical Safety & Pharmacovigilance (GCSP)