Research Sites Forum
Join industry leaders and experts at the Veeva Sites Forum on October 27. Connect with other research sites to share industry knowledge and exchange best practices.
Explore how sites are adopting technology to streamline operations, improve ROI, and prepare for the future of clinical research. You will also hear about new innovations and updates to help you get the most out of Veeva SiteVault.
Veeva Research Sites Virtual Forum is complimentary to Veeva SiteVault customers and invited guests.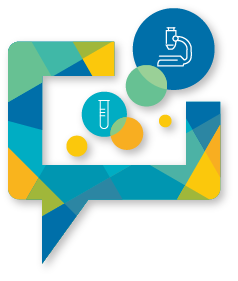 Tuesday, October 27, 2020
* Agenda subject to change
** This event has not been approved for CEUs, however a certificate of attendance can be provided upon request.

11:00 a.m. - 11:30 a.m.
Opening Remarks & Keynote
Opening Remarks with Henry Levy, General Manager, Vault CDMS, Sites, and Patients
Fireside Chat with Amy Abernethy, Principal Deputy Commissioner & Acting CIO, US Food & Drug Administration on speeding drug development through technology innovation.
11:45 a.m. - 12:30 p.m.
Innovation Showcase and Product Roadmap
Join us to hear Veeva's vision for clinical research sites and SiteVault. Get a live demonstration of MyVeeva and Vault Site Connect. We'll look ahead at the roadmap and explore our plans for the next 12 months.
12:45 p.m. - 1:15 p.m.
Lunch and Learn: Create your Own Reports in SiteVault Free
Learn about a new feature in SiteVault Free that will enable you to create your own custom reports and dashboards. Come see it in action and have your questions answered.
1:30 p.m. - 2:15 p.m.
University of Louisville: Enabling Research during COVID-19 and Beyond
The University of Louisville shares how they adapted their operations in the midst of the COVID-19 pandemic. Hear how they enabled remote monitoring within one week, negotiated with study sponsors, and streamlined operations to keep research moving forward. You'll also learn about their plans for future research.
2:30 p.m. - 3:15 p.m.
St. Jude: Modernizing Regulatory Processes Across Multi-center, Investigator-initiated, and Sponsored Studies
St. Jude shares their journey to modernize regulatory processes across their research institution. Hear how they standardized documentation and streamlined business processes. They will share their approach to change, lessons learned for a successful implementation and their future plans for growth.
2:30 p.m. - 3:15 p.m.
Customer Led Presentations with Q&A
Clinical research sites will provide practical tips and best practices for managing regulatory and source documents in SiteVault Free. They will share how they eliminated multiple storage systems, streamlined operations, and shortened monitoring visits.
3:30 p.m. - 4:00 p.m.
Ask the Experts
Veeva experts will answer your product questions.
3:30 p.m. - 4:00 p.m.
SiteVault Product Demonstrations with Q&A
Join us for an in-depth demonstration of SiteVault Free and SiteVault Enterprise.
4:00 p.m.
Program Concludes
Top 4 Reasons You Should Attend

Meet your
community
Become an active member of the Veeva site community that is helping to move the industry forward.

Gain perspective
from your peers
Hear from innovative research sites and Veeva experts.

Maximize your
investment
Discover best practices to get the most out of Veeva SiteVault.

Get a front row seat to
news and updates
Be the first to know about new Veeva innovations, announcements, and feature updates.