Welcome the Sunrise: Introducing the New Veeva CRM UI
Your field teams are evolving. So should their technology.
The Sunrise User Interface for Veeva CRM
Intuitive design. Powerful insights. Productive reps.
Coming Summer 2018 Coming August 2018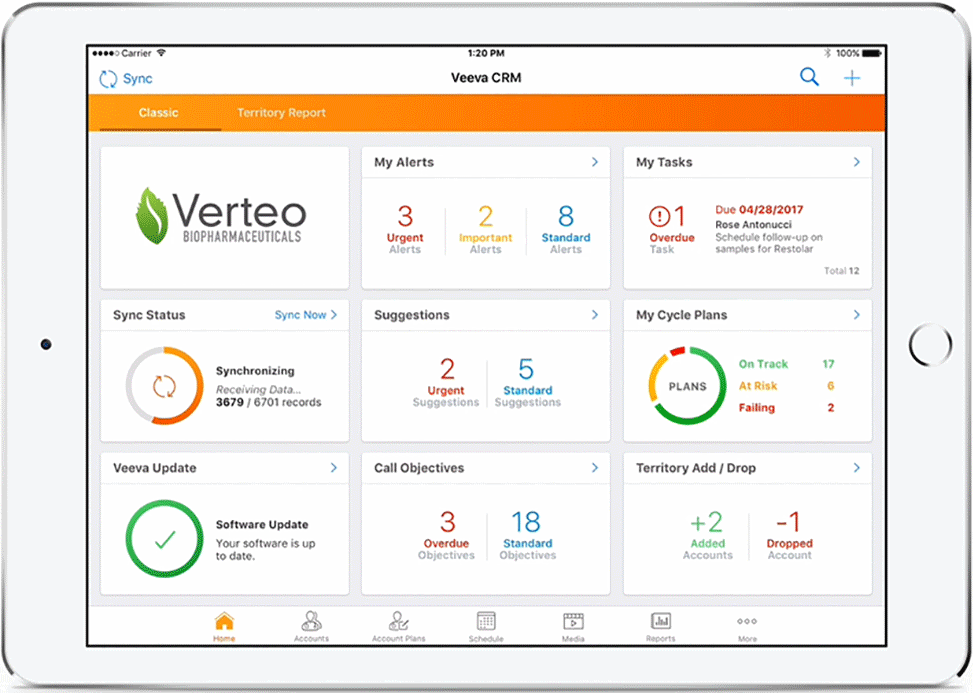 The new Sunrise user interface (UI) is included in Veeva CRM and delivers the right information faster for more productive field teams. It is a seamless and automatic upgrade, built to simplify access to the information field teams need. The new adaptive design delivers the best experience across all devices and platforms. With easy access to the right information, your field teams are fully empowered.
Contact us to learn more.
It's a New Day: See the Next Generation of CRM with the Sunrise UI
Same functionality, better user experience.
All the same functionality and workflows your users are accustomed to with an improved user interface.
Benefits
Adaptive: Seamless experience across all devices means reps are more productive
Actionable: Visualize information the way you want to get the insights you need
Intuitive: Places the right information at field teams' fingertips with fewer clicks
Watch how Veeva CRM MyInsights provides actionable insights directly at the point of execution.
Product BriefFrequently Asked QuestionsInnovation Guide