Veeva Crossix
Precision Healthcare
Marketing, at Scale
Better plan, activate, and evaluate your
DTC and HCP marketing campaigns.
Improve Marketing Effectiveness with Veeva Crossix
Leverage modern, privacy-safe solutions across the marketing cycle – from segmentation and targeting to measurement and optimization.
Plan Based on
Data-driven Insights
Leverage the industry's most comprehensive
network of connected health and non-health
data to gain a holistic view of your target
patients. Learn more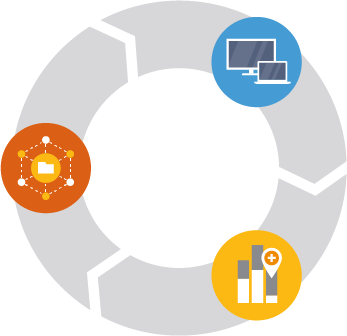 Activate Media Campaigns
Reach patients and HCPs across media channels. Learn more
Measure and Optimize
Evaluate audience quality, health behavior and sales impact to improve marketing performance. Learn more

"The need to be data driven is not going to go away, the need to be targeted is not
going to go away. And the need to be measurable - it's just going to become stronger...
and partnering with Crossix can really pull that through for us as marketers."
Global Marketing Lead, Rare Disease, UCB
Watch video

"Crossix has quickly become a valued partner as ACADIA seeks to extend
its capacity to make informed patient-based choices."
Ph.D., Associate Director, ACADIA Pharmaceuticals
Allergan
"Crossix's core strengths are their outstanding customer service and how
quickly they complete projects. They have gone above and beyond in
helping us solve key business issues."
Senior Director, Management Science, Allergan
Previous
Next
Industry Insights
The healthcare marketing industry is rapidly evolving. Read more about how today's news stories will impact your business.
Interested in learning more about how Veeva Crossix can move your business forward?