Veeva SiteVault
SiteVault Free is a modern cloud solution that provides research sites with a fully compliant eReg application. By replacing manual and paper-based regulatory processes, it allows sites to streamline their operation, collaborate more easily with sponsors, and focus more on the work of treating patients.
Benefits
Improve Site Satisfaction and Compliance: Improve site satisfaction by arming them with an eRegulatory solution that is built specifically for site workflows and regulatory compliance, that can be used for all studies.
Remote Monitoring: Remote monitor into the site's Vault to gain visibility into investigator files for greater oversight.
Supported by Veeva: Eliminate the need to assess sites technologies during qualification. Training and support provided by Veeva, so that you can focus on higher value engagement with your sites.
Benefits for Sites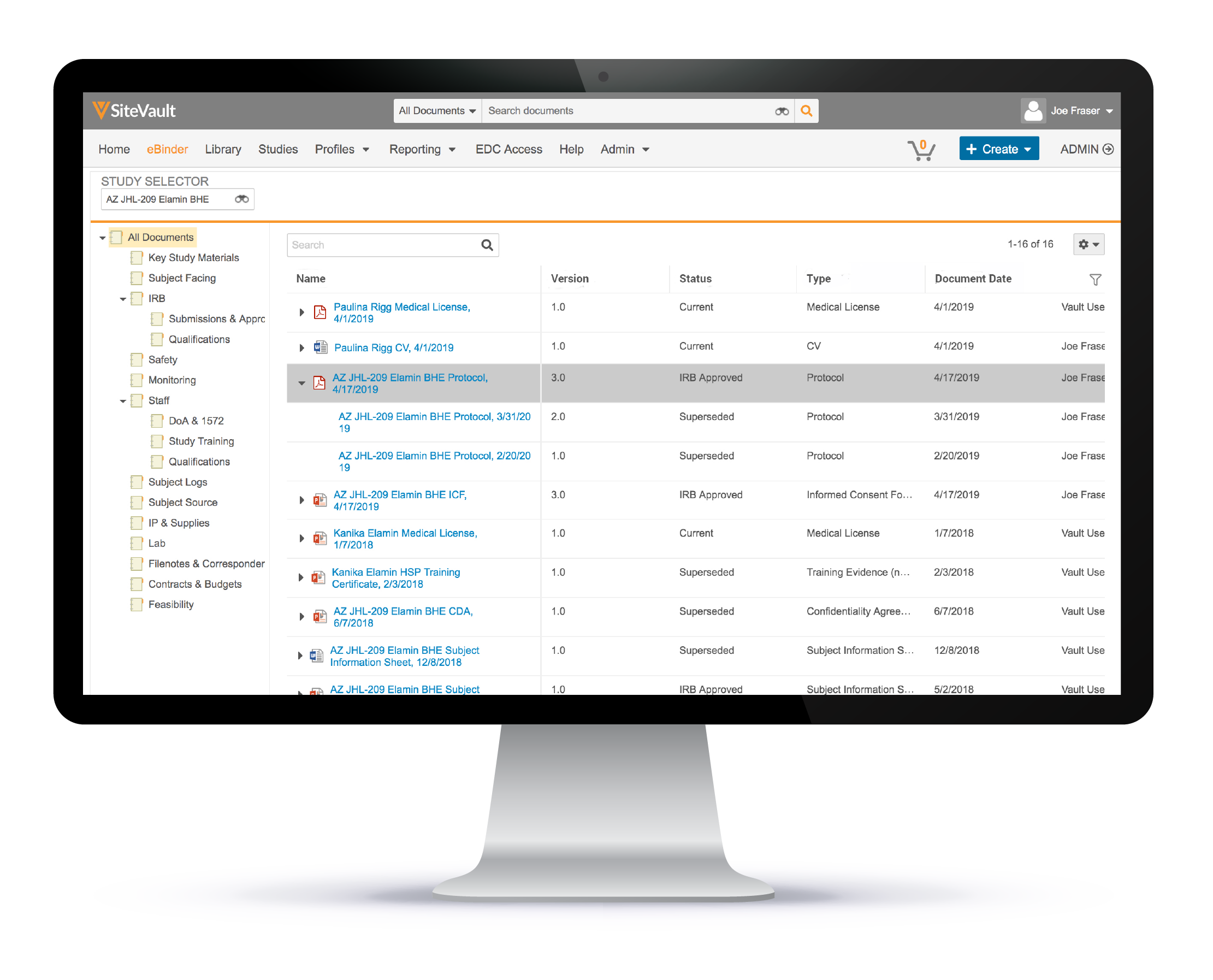 "Veeva is helping sponsors think differently about supporting their clinical research site partners. Veeva SiteVault Free will allow all types of sites to standardize on the same Veeva Vault technology that is widely utilized by their sponsors."
Doug Schantz | Executive director, clinical operations at AstraZeneca

Read the Press Release
Improving Regulatory Compliance with Veeva SiteVault
Hear how University of Louisville is improving clinical trial efficiency and compliance with Veeva SiteVault. Learn More