Veeva SiteVault
Research sites have long struggled with manual processes and technology solutions that were not built with their needs in mind. Veeva SiteVault simplifies investigator site file management by providing a single eRegulatory system to standardize their workflows across all their studies.
Veeva SiteVault eliminates the need to train and manage multiple site organizations and users by offering a solution that is fully supported by Veeva. With capabilities such as electronic signatures, remote monitoring, certified copy workflows, and reporting, sites have access to a modern cloud solution to streamline trial activities, accelerate clinical research, and improve collaboration across sites, sponsors, and CROs.
Benefits
Be the sponsor of choice: Improve site satisfaction by arming them with an eRegulatory solution that is built specifically for their needs to use across all their studies, regardless of what technology their sponsors use.
Improve collaboration: Streamline document and data sharing with sites by helping to build a network that will change the way information is exchanged in clinical research.
Streamline monitoring: Improve the monitoring experience and gain visibility into investigator files for greater oversight.
Benefits for Sites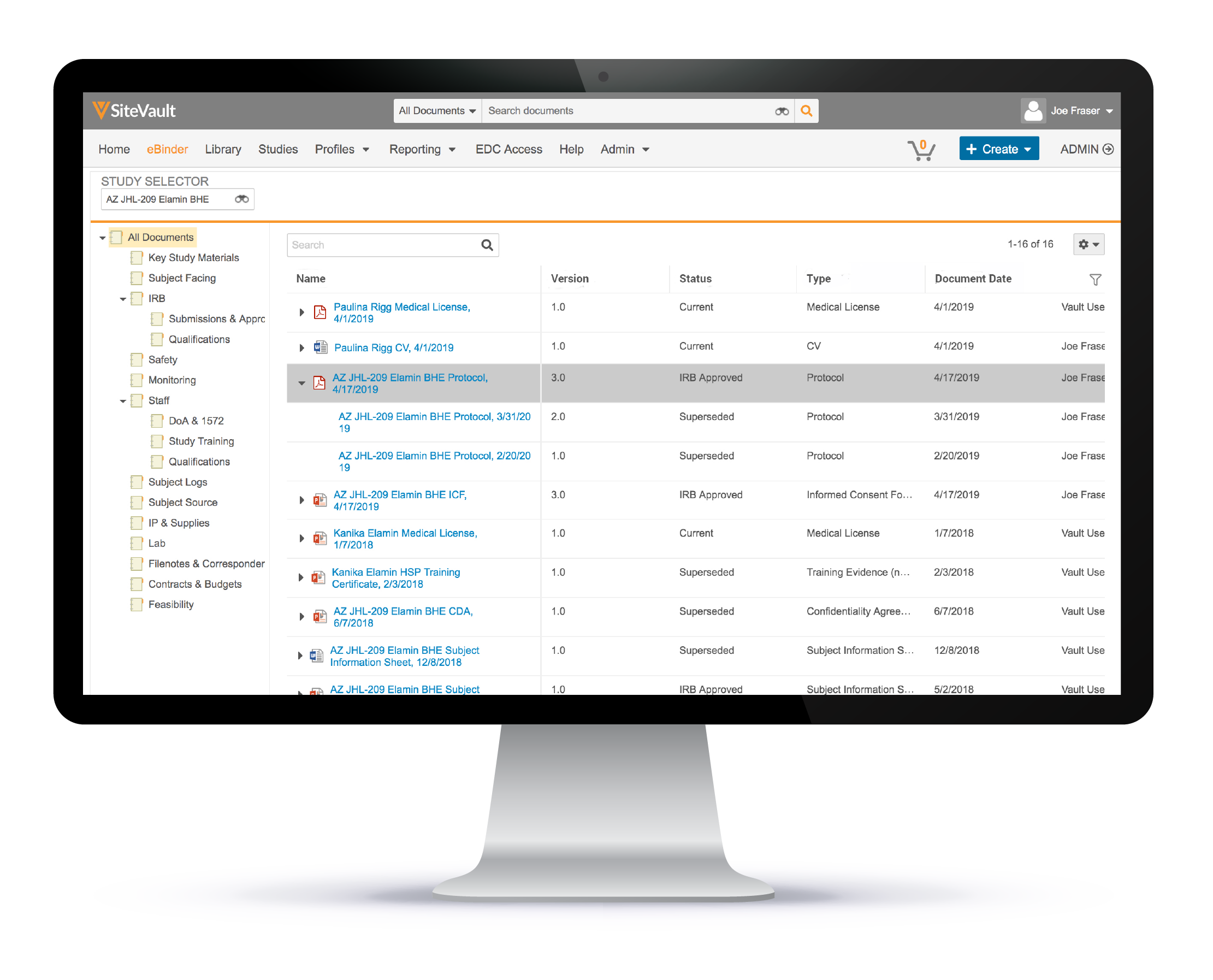 "Veeva is helping sponsors think differently about supporting their clinical research site partners. Veeva SiteVault Free will allow all types of sites to standardize on the same Veeva Vault technology that is widely utilized by their sponsors."
Doug Schantz | Executive director, clinical operations at AstraZeneca

Read the Press Release
Improving Regulatory Compliance with Veeva SiteVault
Hear how University of Louisville is improving clinical trial efficiency and compliance with Veeva SiteVault. Learn More