The work we do impacts the health and well-being of billions of people around the world.
Our customers are some of the biggest names in pharmaceutical, biotech, consumer goods, chemical, and cosmetics. Veeva's cloud technology enables these industries to move faster—delivering critical medicines, vaccines, and products that change the way people live.

Get to Know Some of Our Engineering Teams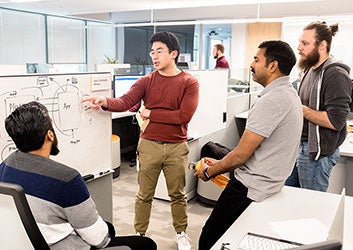 VAULT
Streamlines and optimizes complex business processes around documents and data. Vault's platform and application engineers strive to exceed customer expectations for scalability, performance, integration and security.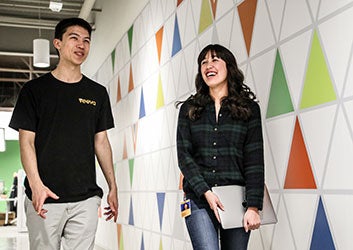 CRM
Enables our customers to get products in the hands of healthcare providers so they can treat patients. Our commercial suite makes them more productive, efficient, and able to reach more people.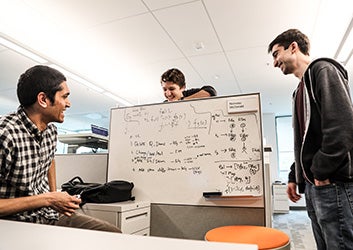 CDMS
Accelerates clinical trials so people get the medicine they need faster. It eliminates the need for multiple tools and allows customers to see all their data in one complete, and current view.
Hiring Process
Hiring Managers are deeply involved in talent at Veeva.They, along with a Talent Partner focused solely on Engineering, will guide you along your candidate journey.
How to prepare for your Veeva Interview >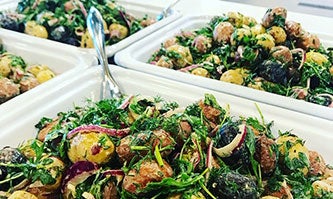 FREE HEALTHY LUNCHES & SNACKS
Our in-house chef and culinary staff creates locally-sourced, gourmet meals every day in our Pleasanton, CA headquarters.
ONSITE FITNESS & REIMBURSEMENT
Yoga, meditation, and circuit training are a few free classes offered at our office. If you workout elsewhere, we also provide fitness reimbursement.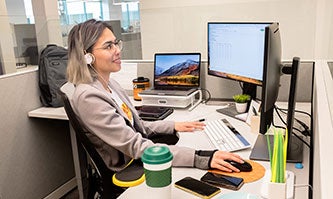 LEARNING & DEVELOPMENT
Employees receive an annual budget to deepen their knowledge & skills as they choose — whether to grow in their role or further their career.
FLEXIBLE TIME OFF
Take time as you need it. We also have 8 paid holidays in addition to "Veeva Break"—a full week off during the holiday season.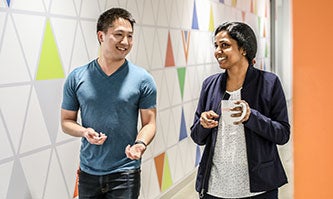 EMPLOYEE STOCK PROGRAM
Every employee has an equity stake in the future success of the Veeva, with stock options and RSUs granted annually.
CHARITABLE MATCH PROGRAM
We support the personal philanthropic and charitable interests of our employees and match up to $1,000 a year.