Veeva Commercial Cloud
Veeva Commercial Cloud provides the foundation for commercial excellence, powered by multichannel CRM, content management, data, and analytics.
Engagement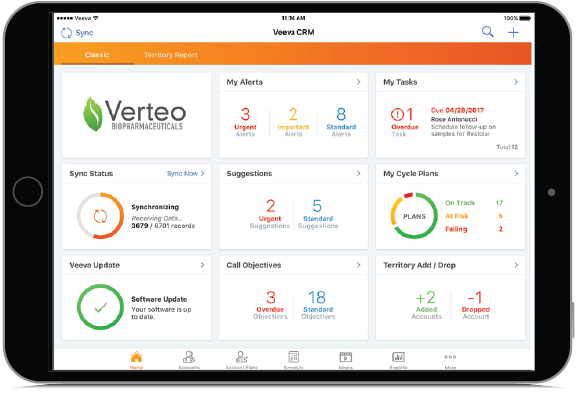 Veeva CRM Suite aligns the right resources to your customers and delivers a seamless multichannel customer experience for personalized interactions and better engagement.
Multichannel Veeva CRM
A seamless multichannel experience for personalized interactions and better engagement.
Veeva CRM Engage
Enable ​​compliant remote meetings, connect with HCPs in between meetings, and share approved content remotely or socially distanced in-person interactions all with a single, compliant solution.
Veeva Digital Events
Plan and execute high impact live and virtual enterprise events with best-in-class events technology and end to end event services.
Veeva Align
Get the right alignments in minutes by leveraging powerful cloud technology and field feedback in a global solution.
Veeva Network
Veeva Network simplifies customer master data management and ensures accurate and timely data is available to support your commercial operations, boosting engagement and compliance across all channels around the globe.
Content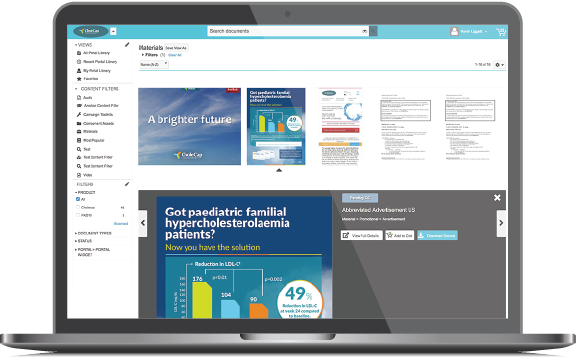 Delivering compliant content at scale across channels, geographies, and brands.
Analytics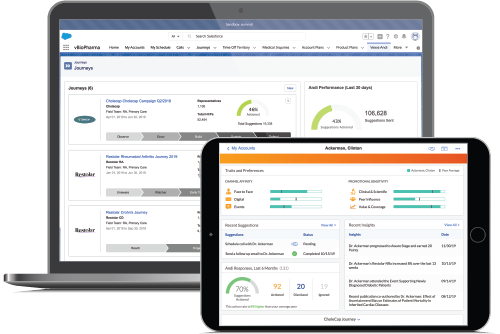 Power commercial insights with a data science and analytics platform; improve marketing effectiveness with patient data and analytics.
Veeva Nitro
Veeva Nitro is a data science and analytics platform that connects Veeva data, technology, and business consulting services to provide actionable insights for agile decisions.
Veeva Crossix
Crossix leverages patient data and analytics to help health brands improve marketing effectiveness. DIFA Measurement and Optimization, Audience Solutions, and Insights, powered by the Crossix Data Platform.

Software
The foundation for digital excellence,
powered by data, multichannel CRM,
and content management

Data
Leverage the industry's most accurate
data for a complete view of your
customers and stakeholders.

Business Consulting
Our team of experts partner with you from
strategy to execution to help you accelerate
the move to commercial excellence.
Top Companies Use Veeva Commercial Solutions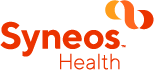 Seamlessly Coordinate Launch with Veeva Commercial Cloud
Achieving Commercial Excellence
LEO Pharma: HCP Insights on Digital Engagement Trends
Previous
Next
Resources for Veeva Commercial Cloud