Veeva CRM Events Management
Seamlessly embedded within Veeva CRM and fully integrated with Veeva's commercial applications.
Benefits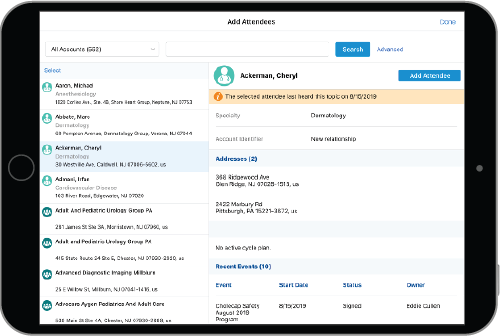 Engage Intelligently
Embedded in Veeva CRM to support your multichannel marketing strategies with a full view of all customer interactions. Learn why CRM integration is key to success.
Simplified Technology
A common interface unifies service providers, compliance tools, and enterprise applications to drive significant business efficiencies. Learn more.
Flexible and Compliant
One solution for all events and engagements, supporting visibility and control. See it in action.
A Single View of Live and Virtual Events
Embedded in Veeva CRM to provide complete event visibility from beginning to end.
Optimize speaker and attendee management and tailor events strategies based on a complete view of interactions
Create and close out events faster than ever before
Maintain budgets and regulatory requirements by tracking all events in a single system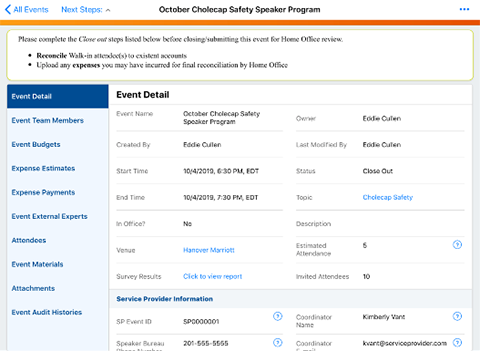 ---
Expand Your Events Virtually
Eliminate geographic barriers by turning any event into a virtual event with Veeva CRM Engage for Events Management.
Build on Veeva CRM Event Management for simple webinar scheduling and execution using industry-leading Zoom technology
Integrated voice and video to deliver speaker content to hundreds of attendees
Intuitive user interface with minimal training required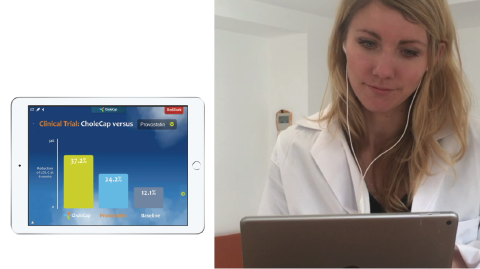 ---
Core Product Integrations
Pre-built integrations with the industry's most commonly used technology solutions.
Create a single view of large events like congresses with deep Cvent integration
Track expenses in Events Management and push them to SAP Concur with one click, eliminating the need for manual double entry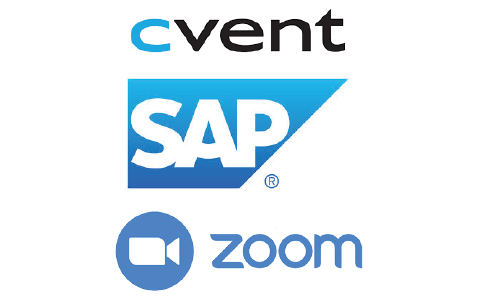 ---
Synergistic Partner Ecosystem
Our network of proven logistics and services partners extend the value of Veeva CRM Events Management with certified integrations for all event types.
Co-developed roadmaps ensure product advancement and synchronization
Accelerator packages for rapid implementations
Complementary functionality such as speaker portals and change management tools

---

"We want to understand our customers better so that we can adapt our offerings to them. And that's exactly what Events Management offers: the ability to generate insights so we can better manage and support our customers."
Global Capability Owner, Meetings and Events, Boehringer Ingelheim
Learn more about global events

"We are now more compliant with our internal financial policies and also in the area of the FDA submission requirements. With the rollout to our sales reps, they will be able to manage territory based events with the same level of transparency and compliance as our larger events."
Product Manager, Marketing & Sales, Octapharma
Learn more

"Our event strategy has evolved from being fully in-person to fully digital to a hybrid approach. We now have the insights to engage with our customers on their preferred channels."
Vice President, Commercial Innovation and Operations, Sobi
Learn from Sobi

"After an intensive investigation and research, we decided to integrate Veeva, Cvent, and Zoom into a seamless process for virtual events. By integrating these three platforms, we established a fully-fledged virtual event process, including invitation, registration, as well as tracking each touchpoint with our customers."
IMCM Customer Engagement Lead, Bayer
Previous
Next
Veeva CRM Events Management Demo
Resources for Events Management