VEEVA LINK WORKFLOW
Build Custom Workflow Applications
on Veeva Link Data
Streamline processes and connect execution across sales,
medical, marketing, and clinical teams.
Veeva Link Workflow is a no-code platform to build custom workflow applications on Veeva Link data.
Process owners can easily configure workflow applications to streamline processes across sales, medical, marketing, and clinical. Examples include KOL engagement planning, congress planning, speaker management, or key account planning.
Reports and dashboards provide transparency, while granular security and audit trails ensure control and compliance.
The product is available for early adopters.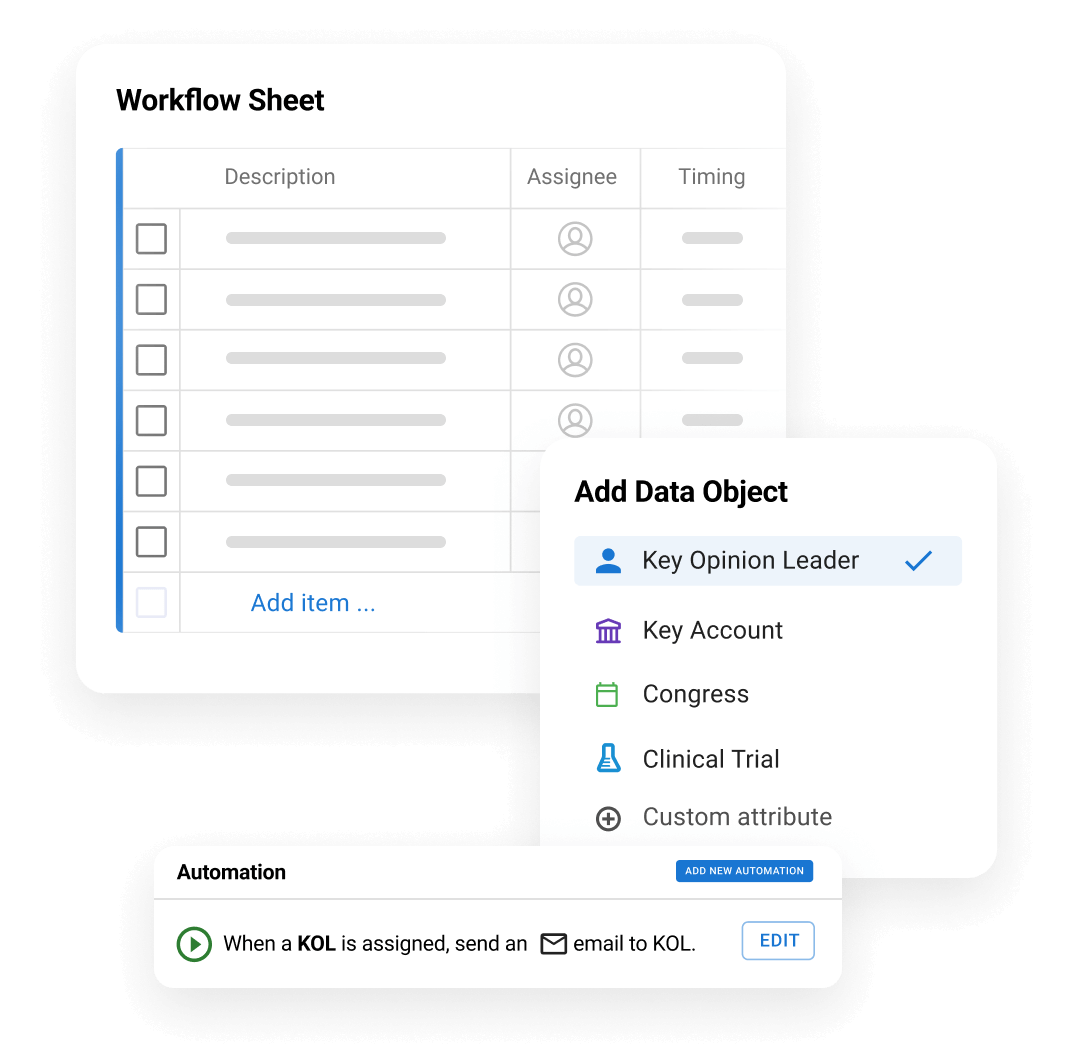 WHY LINK WORKFLOW
Drive more connected execution
Improve collaboration

Optimize execution with compliant workflows across and within clinical, commercial, and medical teams.

Streamline processes

Save time by moving beyond spreadsheets and email with easily defined workflows for any process (no IT support needed).

Power teams with accurate, connected data

Seamlessly ingest real-time intelligence into critical processes to avoid the risk of redundant, out-of-date information.
"Link Workflow brings much-needed transparency to all the functions that are interacting with customers, enabling us to engage as one unified organization."
Robert Kersting, Worldwide Head, Scientific Alliances
Novartis
Watch video
Interested in learning more about how Veeva can help?