What do you really know about Scientific Leaders?
As a pharmaceutical company, you need to fully engage with Scientific Leaders (SLs). So if you're only using basic customer data, you're missing the accurate, relevant and insightful data you need. At Veeva Link, we gather data from multiple data touchpoints, creating the richest possible SL profiles. They're brilliantly accurate, far-reaching, and ready to help you identify, retain and engage with the experts that count.
Explore our profiles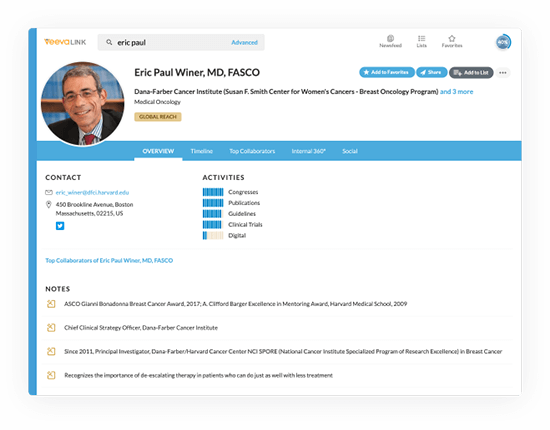 Real-time data improves engagement
Which scientific, medical and digital leaders should your organization be engaging with? It can take weeks or months to find out using multiple data sources – or you can have comprehensive, continuously updated expert profiles at your fingertips with Veeva Link.
So when an SL publishes a research paper, tweets a new collaboration idea, attends a congress or makes a new connection of interest, you'll know in real-time. And when your field team has a meeting, you'll be alerted in advance to ensure you have relevant and timely conversations with Scientific Leaders.
Solve your biggest business challenges
Using Veeva Link's real-time data helps you solve your biggest commercial, medical and R&D challenges. Veeva Link insights help you identify digital influencers, prioritize engagement with medical experts, maximize ROI from congresses, and much more.
To further maximize the value of your real-time data, our expert consultancy teams can partner with your brand teams, identify strategic needs, and deliver custom solutions.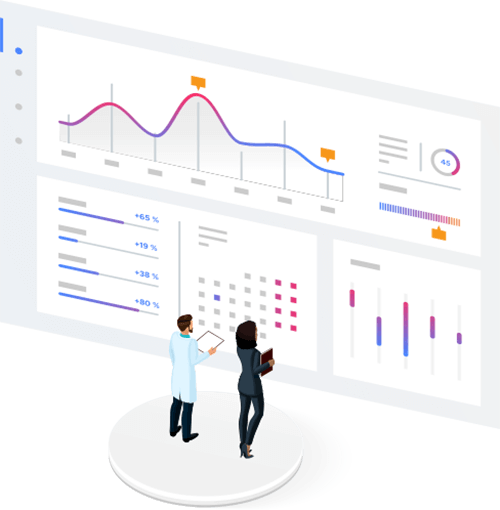 It's all about the data
Veeva Link is dedicated to providing the highest quality, fully compliant data in the industry, using advanced machine learning and significant human effort. With Link, the data you need is in one place, from a single source. This allows you to drive collaboration within your pharmaceutical company, strengthen relationships with Scientific Leaders, and improve opportunities to research, develop and innovate new solutions.
Our real-time data
Watch Veeva Link in action
See how Veeva Link brings expert data together in real-time and connects your organization
Keep up with the
virtual world
Accelerating to a digital model is increasingly important. Social media is more relevant than ever and congresses are being reinvented online – so different insights are required, and fast. Veeva Link helps you to refocus your marketing efforts and move to the next evolution of digital engagement. Whatever stage of the journey you're at, we have a Veeva Link solution that's right for your organization.
Veeva Link solutions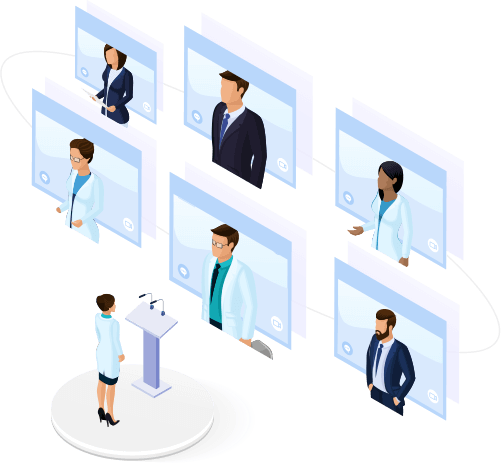 Improve engagement with scientific, medical and digital leaders