Veeva Network
Veeva Network simplifies master data management and provides the deep insights needed to boost engagement and compliance—across all channels and around the globe.
Benefits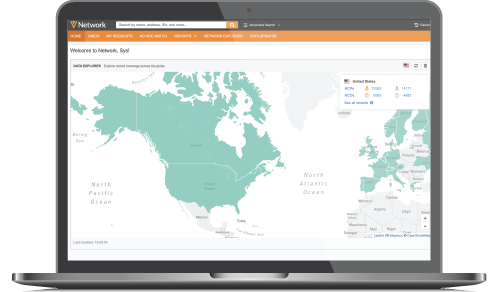 Understand Customers with Accurate, Comprehensive Data
Put complete, up-to-date customer information into the hands of your customer-facing teams in real-time to make each interaction personalized and meaningful.
Start Every Interaction from a Trusted Customer Record
Profile customers faster, target campaigns more effectively, reduce field rep prep time, and improve outreach—while lowering the risk of non-compliant activity.
Lower Operational Costs and Simplify Integrations
Use a single, global solution for harmonized processes and worldwide visibility—with the flexibility to meet local market needs.
Centralized Hub for Customer Data
Access a clean, standardized, and de-duplicated database of healthcare providers and organizations.
See a consolidated view of the customer master record and connections between healthcare providers and organizations.
Quickly search and filter through millions of HCP and HCO records.
Monitor dashboards and reports to understand and correct data quality issues.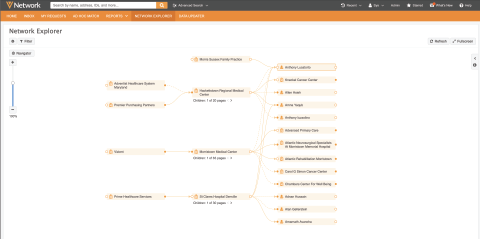 ---
Open, Easy Integrations
Ensure critical customer data is always available to sales and marketing users to boost productivity.
Simplify deployments with productized integrations with Veeva CRM, Veeva OpenData, Veeva Nitro, and other systems.
Use widgets to inject trusted data into other web platforms including SalesForce, Physicians World, and others.
Incorporate accurate customer data into Concur Expense reports.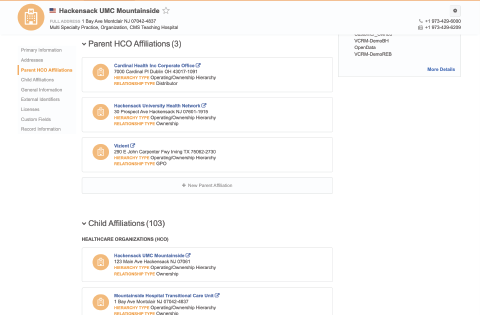 ---
Designed for Life Sciences
Veeva Network is built specifically for life sciences with targeted functionality and innovations critical for your success.
Leverage a pre-configured data model and a flexible, expandable configuration to meet your unique needs.
Enjoy robust data stewardship services and easily manage data change requests.
Map customer data back to external systems to create a complete view of activity for external reports.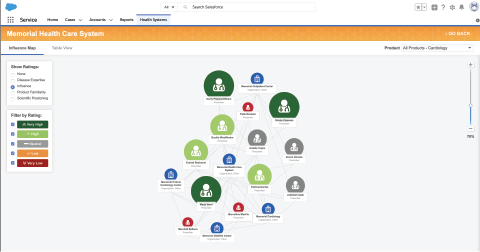 ---
Dyax Corporation
"With Veeva Network, it was easy to get the best HCP and HCO data for our therapeutic areas, kept up-to-date by Veeva data stewards. We were able to improve the quality of data and speed of updates without increasing our support staff."
Director of IT, Dyax Corporation
Read more
Keryx
"Having a complete view of the customer's experience with the rep – including pre-call, in-call, and post-call activities – in a single solution enables us to create a premier sales force that's laser-focused on customer needs."
Director of Commercial Operations, Keryx
Read more
Previous
Next
Access Accurate, Up-to-date Customer Master Data
Monitor and Improve Master Data Quality With Veeva Network Reporting
Veeva Network Makes Data Stewardship Easy
Access Healthcare Professional Profiles
Previous
Next
Resources for Veeva Network