Veeva Align+
Visual territory design seamlessly integrated with the Veeva Commercial Cloud.
Benefits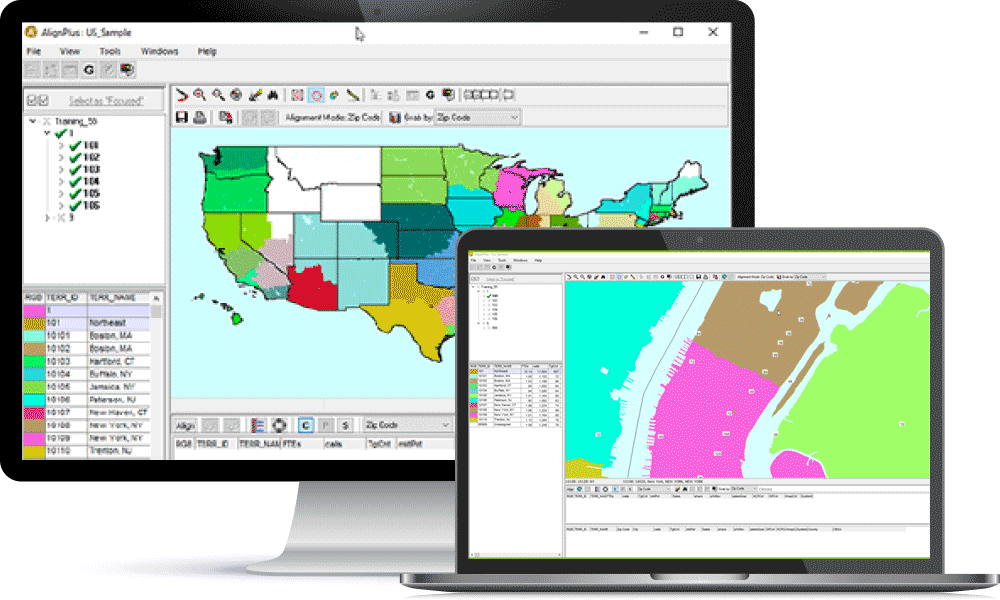 Deeper Insights
Understand your territories better using robust visualization tools
Optimized Field Design
Discover your optimal territory scenario through rapid iteration and testing
Faster Execution
Speed the process from field strategy to execution with prebuilt Veeva connectors
Eliminate unnecessary costs, manual uploads, and wasted time with seamless integration to Veeva's resource management platform.
Reduce data burden with automated imports
Easily load diagnoses, purchased sales, public claims data, and more
Respond to market updates and HCP's evolving preferences with a direct connection to Veeva CRM
---
Optimizer Tool
Automatically generate territories optimized by any metric at the click of a button.
Create territories at all levels of geography, large and small
Maximize for a selected attribute with automatic territory generation
View the impact of territory changes with instant metric calculations
---
Attributes and Affiliations
Visualize big picture and detailed views of crucial information to distribute your field forces more effectively.
See the relationship between HCPs and healthcare organizations
Simplify data-driven territory adjustments with real-time queries
Geographically view analytics and strategy via attributes
---
See your data in a real-world setting for a more accurate view of business impact.
Design territories your field teams can execute with a view of geographic features, roads, and borders
Layer in attributes, such as annual call frequency, for a comprehensive territory view
Tailor your view to see as much or as little information as you like
---
Discover new insights about your territories.
Optimize field design by utilizing territory comparisons and heatmaps
Gain deeper insight into territory performance and identify gaps in coverage
Adjust territory boundaries in real time with drawing tools and flexible selection levels
---
Leverage a variety of data sources to drive your best field design.
Expand your options with support for zip code, FIPS codes, or latitude and longitude
Identify untapped opportunities by viewing multiple data sets at once

Automatically import customer information from Veeva Align, or load from your preferred data source.
---