How to Accelerate 4 Crucial Steps in Biopharma Field Planning
Jun 21, 2023 | Michael Flynt
Outdated and inefficient field planning processes are unnecessarily slowing biopharmas down and burdening teams like IT and commercial operations. They're also introducing risk, as many field planning solutions are manual and lack integrations that ensure accurate data uploads when moving between systems.
As an industry, there has been a long-standing discussion about the need to harmonize customer engagement platforms. At Veeva, we share this vision and strive to make it a reality with our end-to-end solutions. Here's how they work seamlessly together to optimize each step in the field planning process.
Data acquisition
Obtaining essential patient and prescriber data often involves lengthy email chains and manual uploads. But with the demand for real-time insights, many companies are now requesting new data list pulls at increasingly frequent intervals.
Veeva Compass was developed to eliminate barriers to on-demand intelligence. With Compass you can query and pull record-level patient claims data at any time, without extra cost. Unlimited access to the latest data allows your business to make well-informed decisions with unmatched speed.
Compass also allows you to provide data easily and securely to analytics and other service partners by simply selecting your desired delivery protocol and location, like Veeva Nitro.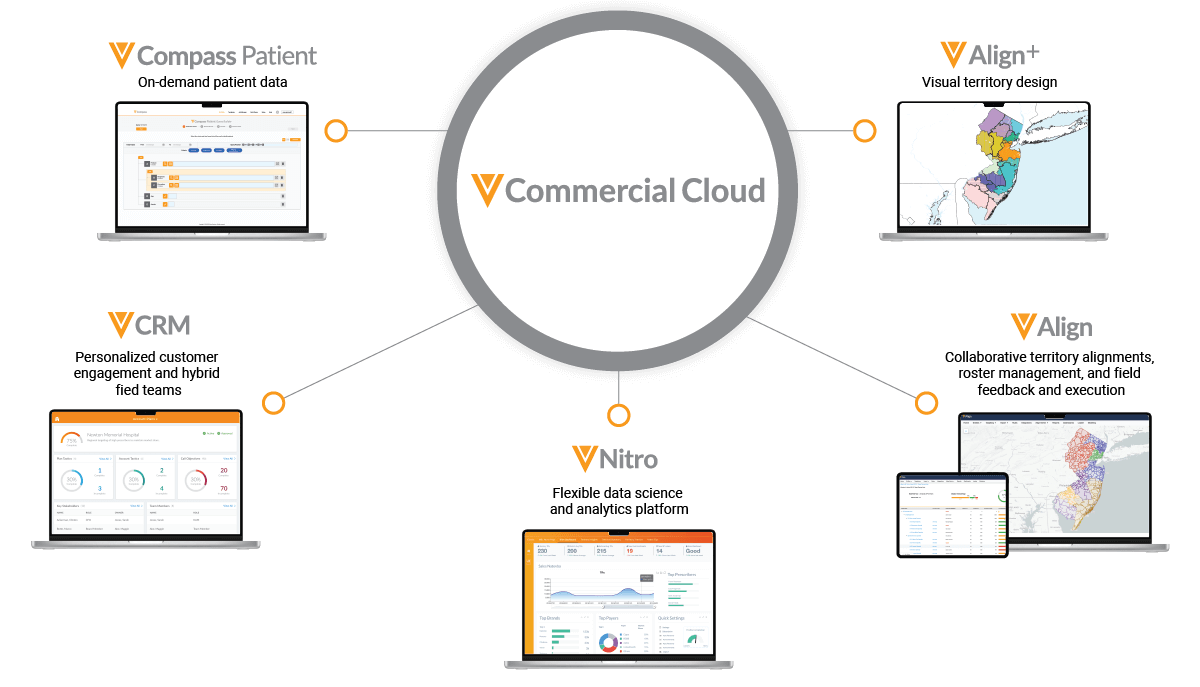 Data analysis
Developing actionable insights often requires prolonged wait times as your data list bounces around various people and platforms for analysis. To accelerate time to insights, Nitro consolidates your data, logic, and algorithms onto a single platform. This allows you to keep track of and repurpose all of this information for future use.
Furthermore, Nitro is an open platform that enables both external and internal users, helping improve collaboration. For example, external contractors can perform data operations, and internal users can access insights for faster, data-driven decision-making.
Nitro's data integration and sharing capabilities enable quicker transfers from all data partners, eliminating the need to send, receive, and store data on terrestrial servers. Enhancing this process improves business speed and agility as well as depth of analysis capabilities over time.
Territory design
Creating well-informed territories requires a lot of data. Yet many solutions only handle limited data types, and relying on spreadsheets often results in vital insights being lost.
Veeva Align+ can help you streamline this process because it is data agnostic and can work with any data type. This means you can easily import information from your desired source, including Veeva OpenData, Veeva Link, and Veeva Compass, to quickly begin your analysis.
Align+ is designed to help you gain deeper insights into your territories through visual displays of data on a map. With robust visualization tools to eliminate data silos and provide a clear picture of the impact of your territories, you can get more out of the same information.
When satisfied with your design, you can export it to Veeva Align for resource allocation with a simple click.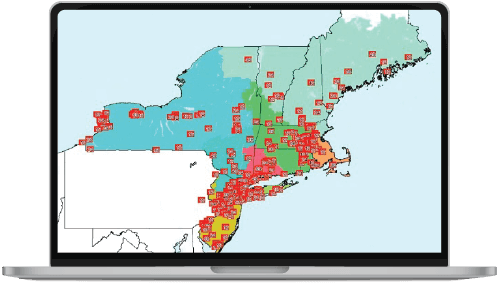 Resource allocation
When it comes time for territory alignments, roster management, and targeted planning, an engaged field force is imperative to maximize sales. This requires the ability to respond quickly and confidently to the field's input.
Align enables collaborative field planning and roster management by taking in vital field feedback, comparing multiple models to determine the best alignments, and allowing for easy deployment.
By seamlessly integrating Veeva CRM, Align+, and Align you can respond to daily changes in the field, manage HCP's evolving preferences, and adapt to market changes in real time.
Unlock true agility
Today's demand for omnichannel engagement and proactive decision-making means field planning needs to be an ongoing process, not just a once or twice-a-year event. This necessitates replacing slow, data-heavy projects across the biopharma field planning process.
With Veeva Commercial Cloud's integrated solutions, you can achieve business agility that will result in more engaged field teams, faster data-driven decision-making, and more treatments to patients.
Learn more about accelerating the biopharma field planning process.
Interested in learning more about how Veeva can help?