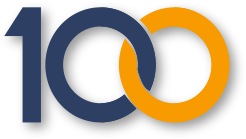 Veeva Vault RIM
100 Customers and Growing
Veeva's latest technology supports pharma's move toward unified RIM.
Learn More
Daiichi Sankyo Standardizes
Global Business Processes
Streamlines submissions, eTMF, and quality management
with Veeva Vault
Learn More
Previous
Next
Veeva Vault RIM
A global authoritative source for all regulatory content and product registration data.
Veeva Vault RIM is a suite of applications providing fully integrated regulatory information management (RIM) capabilities on a single cloud-based platform including submission document management, product registration management, health authority correspondence and commitments, submission archiving, and comes with fully integrated IDMP capabilities
The visibility that results from a unified solution will streamline global processes and improve data quality, helping life sciences companies respond faster to business changes, and health authority requests.
BENEFITS
Speed to market globally: Respond faster to compliance issues and business changes.
Stronger compliance: Achieve reliable content and data quality.
Global alignment: Gain visibility across HQ, affiliate, and partner activities.
Consolidate legacy systems: Eliminate application silos and disruptive, costly upgrades.

Veeva Vault Registrations provides a single, comprehensive solution to manage product registration data worldwide, including registration status, variations, and health authority interactions. Vault Registration's flexible data model natively maps to the ISO IDMP standard and will be adjusted quickly to incorporate future IDMP updates and message generation capabilities.

Veeva Vault Submissions manages the authoring, planning, collection, and approval of documents for submission to regulatory authorities. Vault Submissions supports and extends the DIA Reference Model to ensure that the content taxonomy aligns with industry norms and facilitates collaboration with external parties.

Veeva Vault Submissions Publishing incorporates publishing functionality within the Vault RIM Suite to provide end-to-end submission development on a single platform. Employing a continuous publishing process to create, validate, and submit dossiers will dramatically speed your submission delivery.

Veeva Vault Submissions Archive will store your complete history of regulatory submissions securely in the cloud. A high-performance cloud architecture makes access to published submissions fast and easy for authorized users. Affiliates can download submissions or submission components for reuse in local markets and upload their submissions to local health authorities.
Resources

Product Brief
A Single, Authoritative Source for RIM Globally

Press Release
BMS Selects Vault RIM Solutions