Veeva CRM MyInsights
Get tailored insights directly on any Veeva CRM device with pre-built and custom data visualizations.
Benefícios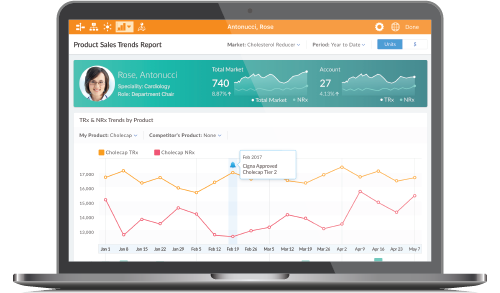 Actionable
Get data visualizations delivered directly in Veeva CRM for immediate field execution.
Flexible
View your data any way you want using open industry programming standards.
Real-Time
See user activity in real time for always current insights.
Pre-built MyInsights Dashboards
Veeva CRM comes out-of-the-box with the following pre-built data visualizations:
Territory Summary
Account Plan
Account Sales
Interaction Summary
Order Management
KOL Profile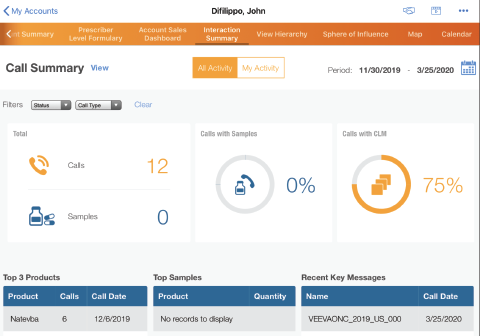 ---
Actionable Data Insights for Better Execution