Let's Connect. June 10, 2021.
Save the Date
Veeva Summit is where customers come together to learn and connect. This year brings a fresh approach with a new one-day agenda focused on creating an interactive environment that connects you with the people and ideas you care about most.
More details to follow. In the meantime, be sure to add the date of Veeva Summit Connect to your calendar now.
How Veeva Summit Connect Works
Each hour our agenda alternates between large group sessions and small interactive discussions based on your interests. You will learn about the latest trends in commercial and medical and engage with leaders and experts across life sciences.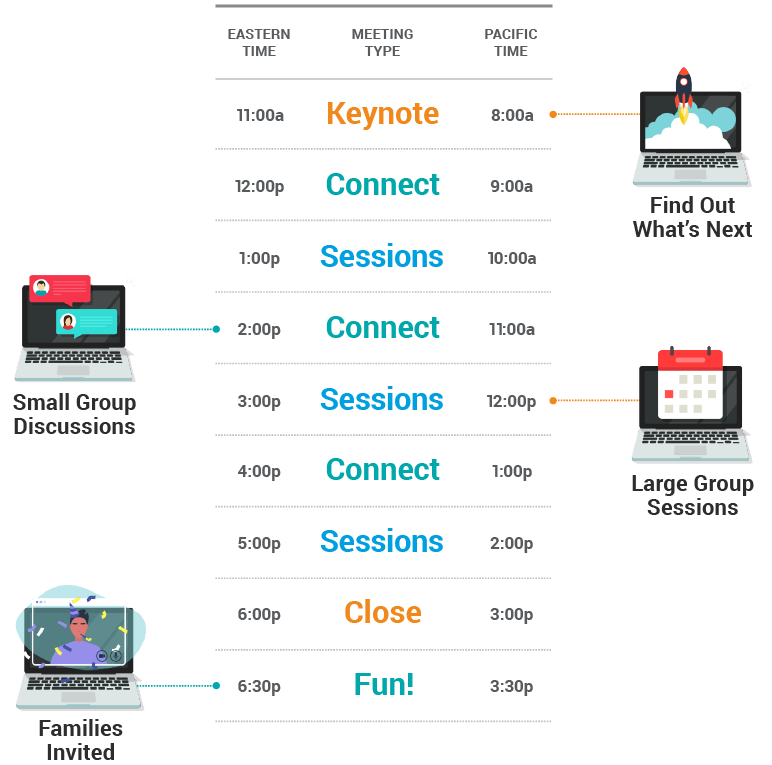 Keynote
Find out what's next. Be inspired by industry leaders sharing their deep experience and insights into the future of life sciences.

Connect
Join open discussions of any size. Meet 1 on 1 with a new connection or exchange insights in a larger group roundtable discussion.

Sessions
Hear the latest ideas brought to you by leaders and experts across life science in these 15 minute live presentations followed by Q&A.

Fun!
Unwind at the end of the day with virtual escape rooms, cooking classes, karaoke, and more. Families are invited!
Check back for more details
Bookmark this page and check back for ongoing updates about the conference.
Save the Date