Veeva Vault MedComms
Veeva Vault MedComms centralizes global scientific content and medical inquiry management in one single solution for more efficient communication.
Beneficios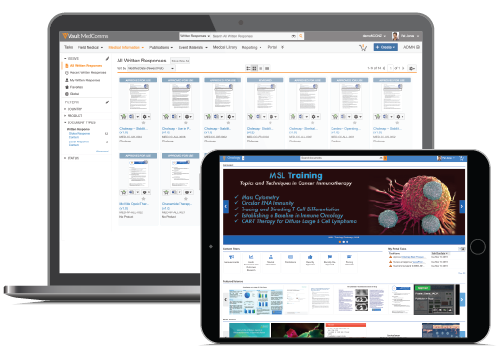 Single Solution
Single source of truth to manage all global business processes.
Strategically Connected
Connected to the broader Veeva ecosystem for greater efficiency.
Simplified Delivery
Distribute consistent scientific communications across channels and geographies.
Central Hub for All Medical Affairs
Manage scientific content for all global medical affairs stakeholders.
Field Medical
Medical Information
Publications, HEOR, and more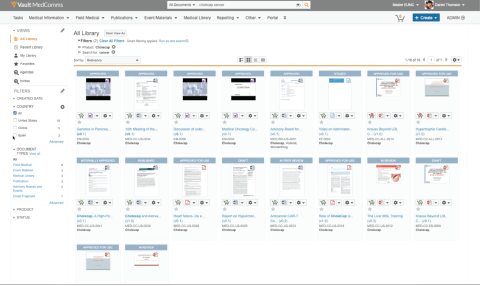 ---
Single, Complete Solution
Improve efficiency with a single global scientific content management solution.
Efficient authorship, review, and approval
Controlled distribution, access, and expiration
Content promotion, sharing, and reuse via medical portal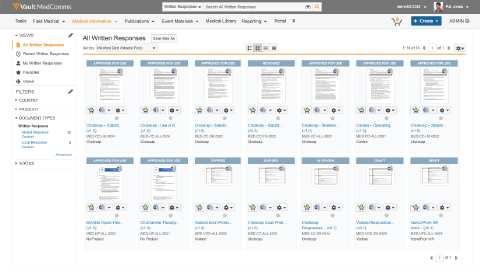 ---
Medical Inquiry Management
Modern, cloud-based medical inquiry management for efficient scientific communication. Learn more.
Standard fulfillment process
Compliant responses
Enhanced insights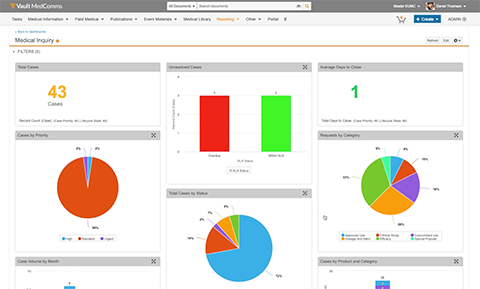 ---
Get real-time progress tracking across the content lifecycle.
Easy-to-use dashboards and reports
Content usage metrics and insights
Identify themes and trending topics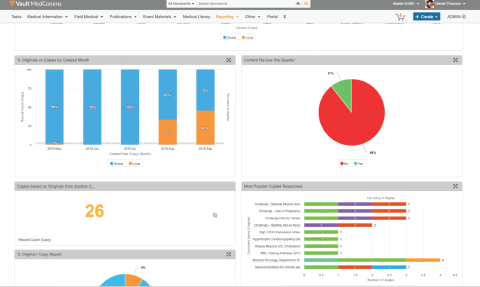 ---
Easily create local scientific content derived from global assets.
Local language, customs, and regulations
Traceable back to original source
Region-specific approval processes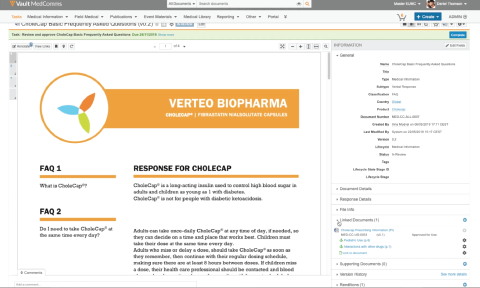 ---
Single Source of Scientific Content Across Channels and Geographies
Medical Inquiry Management
Central Medical Portal for Global Access
Previous
Next