Veeva Medical CRM
Veeva Medical CRM helps you develop strategic relationships and engage with key stakeholders across channels.
Beneficios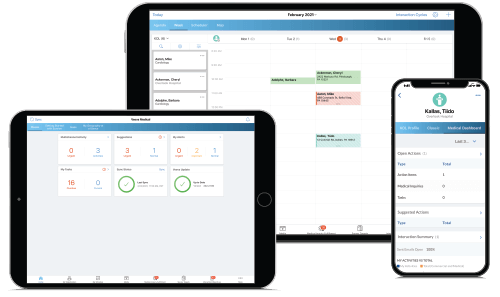 Strategic Engagement
Coordinate, execute, and track scientific engagement.
Actionable Insights
Understand scientific observations and interests.
Informed Collaboration
Plan and align with commercial counterparts.
Strategic Account Planning and Engagement
Improve understanding of important accounts and ensure alignment among teams.
Account planning, configuration, and visualization
Role-specific execution
Plan reporting and monitoring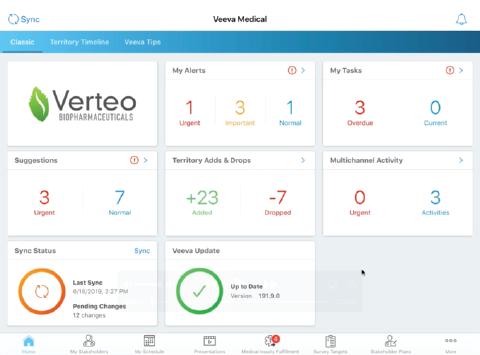 ---
Scientific Stakeholder Planning and Engagement
Create meaningful interactions by planning, executing, and tracking engagement across channels.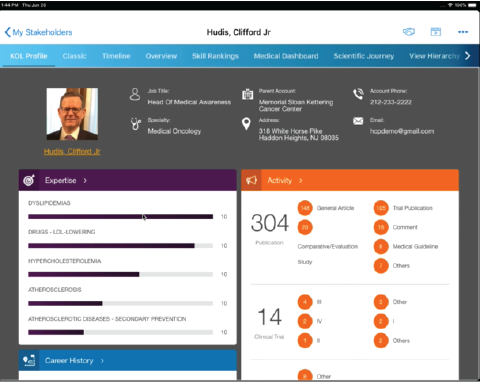 ---
Compliant Medical and Commercial Collaboration
Coordinate planning and alignment with commercial counterparts.
Built-in control and compliance
Company-defined configuration
Timeline view of activity between teams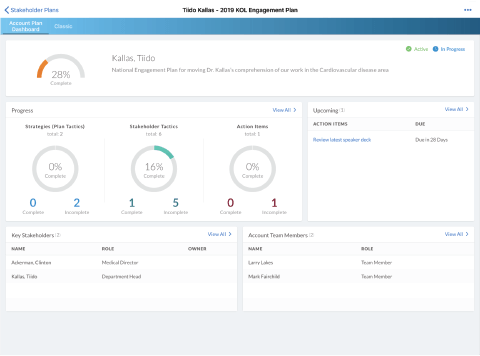 ---
Get a deeper understanding of scientific needs and interests with insights directly at the point of action.
Actionable insights for field medical teams
Pre-built and tailored data visualizations
Real-time data for always current information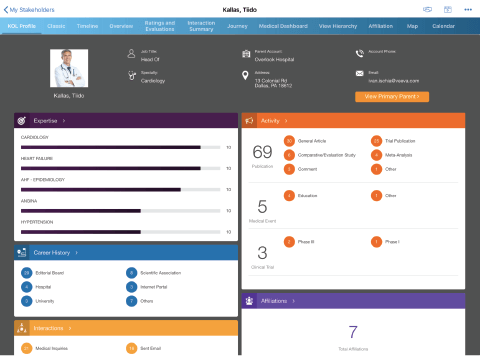 ---
Easily communicate scientific content to drive high-value interactions.
Access version-controlled and compliant content
Track and measure email and content performance
Deliver scientific evidence with integration to Veeva Vault MedComms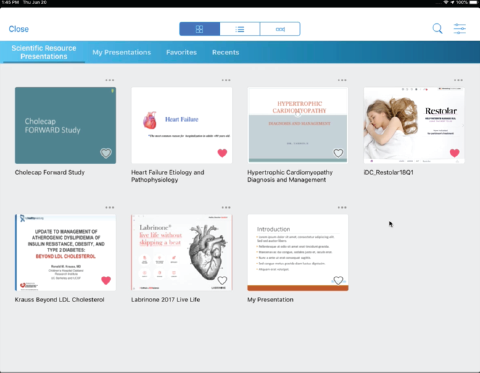 ---
Veeva Medical CRM: Manage Scientific Expert Relationships and Engagement