Built for today's medicine and best practices, Veeva's modern cloud safety suite enables collaboration across the ecosystem of outsourcing partners and provides a single source of truth for safety information and documentation. See how a single cloud platform for safety, clinical, regulatory, quality, and medical communication eliminates silos and drives end-to-end safety processes.
Contact us
for more information.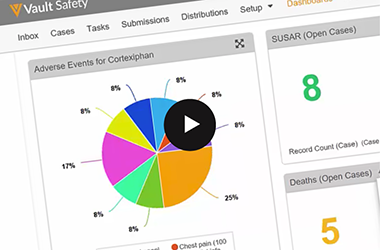 5:55 - VEEVA VAULT SAFETY
Improve Oversight and Reduce Risk for Adverse Events
See how Vault Safety leverages real-time reports and dashboards and seamless collaboration to provide visibility for risk mitigation and compliance for adverse events.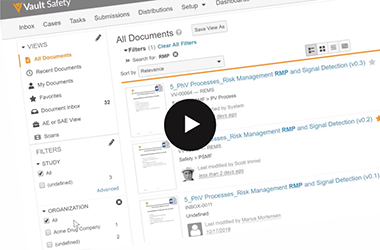 6:37 - VEEVA VAULT SAFETY
Achieve Greater Efficiencies with a Modern Safety Application
Watch how Vault Safety streamlines case management by providing one unified system for all safety information and documentation.