Veeva Vault EDC
Run the Study You Need
Electronic Data Capture that handles the
needs of today's complex trials.
Vault Electronic Data Capture (EDC) provides an end-to-end environment to collect, review, and process trial data about patients.
During study start, Vault EDC is used to design patient forms (including edit checks) without the need for custom programming.
During study execution, Vault EDC collects all patient form data, local labs, and medical coding. It also has quality controls including querying, targeted source data verification (SDV), and protocol deviations. When protocol amendments happen, the Vault EDC database needs no downtime.
At the end of the study, Vault EDC provides data lock and post-processing features, including end-of-study media creation and archiving.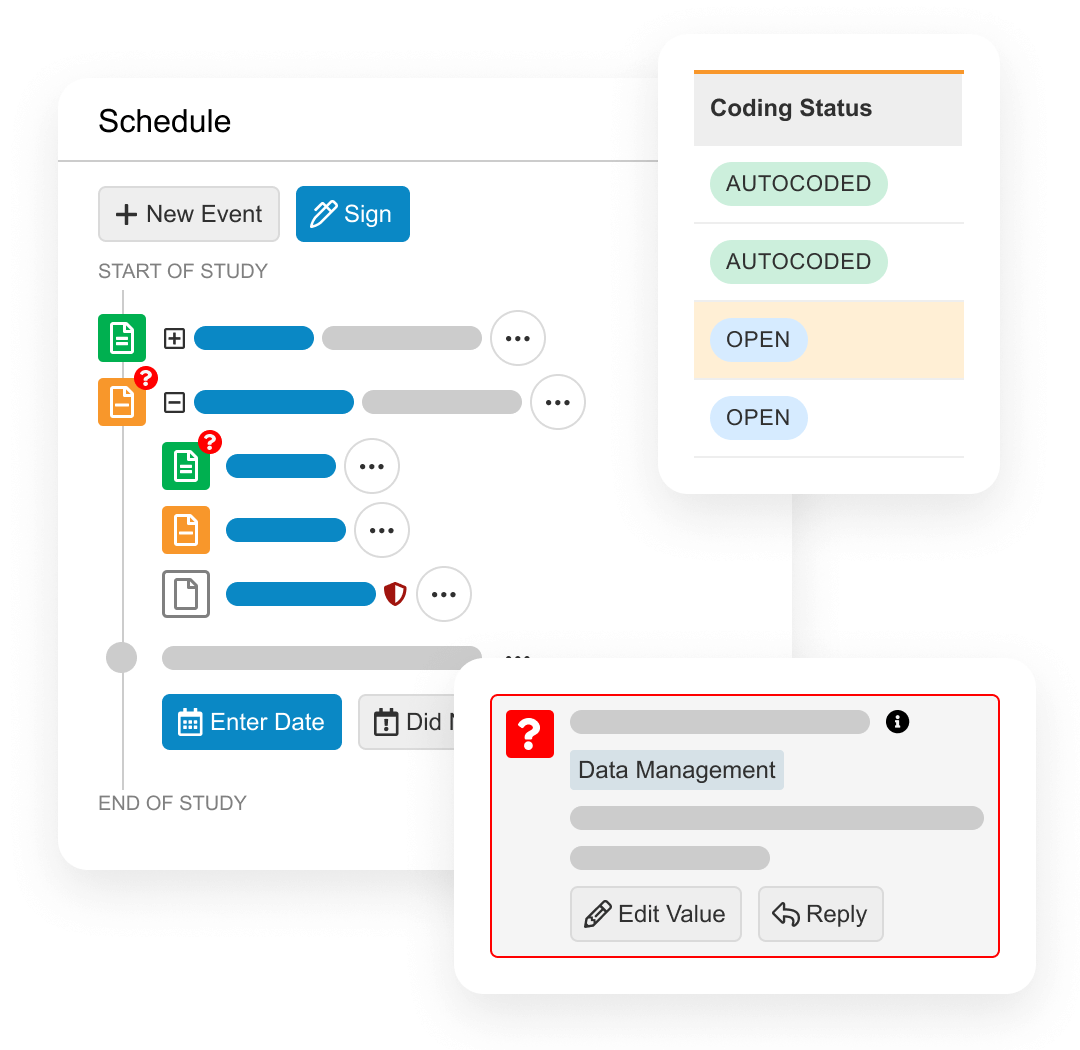 Why Vault EDC
Modern EDC for agility and efficiency
Build studies faster

Design complex studies with an in-product specification studio built on Agile Design principles.

Get cleaner data with less effort

Speed SDV and medical assessments with role-based user interfaces that prompt action.

Run complex trials with no downtime

Flexibly design and operate all studies, including master protocols and adaptive designs.

Connect clinical teams

Leverage Vault Connections to share data and collaborate across your entire study team.
Proven value for complex studies
100%
elimination of known custom functions
9x
faster to implement study changes
"We see up to 50% faster build times with
Veeva Vault CDMS."
Leonie Christianson, Business Lead, Vault CDMS Project
GSK
Read case study
"We completed three rounds of UAT in two days."
Michelle Harrison, Associate Director, Clinical Data Management
Vertex Pharma
Discover agile study builds
"Having a complex trial design doesn't mean you need to have a complex build."
Tanya du Plessis, VP of Data Strategies and Solutions
Bioforum
Read case study
Interested in learning more about how Veeva can help?