Corporate Citizenship
at Veeva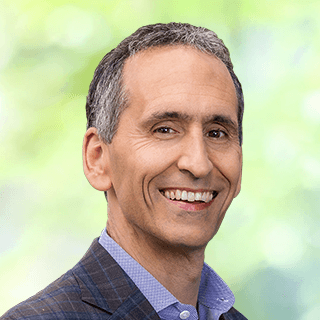 Veeva's core values — do the right thing, customer success, employee success, and speed — guide our decision making and define our culture. Doing the right thing means that we are concerned about more than just financial success and return to shareholders. We recognize a responsibility to customers, employees, environment, and society.
As individuals, we pride ourselves on being good people who are honest, fair, and direct. We treat others with respect. As a company, we strive to be a good corporate citizen, a positive force in the business community, active in our communities, and an example to others.
Veeva became a Public Benefit Corporation (PBC) in February 2021. Unlike a traditional corporation whose only legal duty is to maximize shareholder value, PBCs consider their public benefit purpose and the interests of those materially affected by the corporation's conduct—including customers, employees, and the community—in addition to shareholders' interests. Veeva's public benefit purpose is to help make the industries we serve more productive and create high-quality employment opportunities.
Peter Gassner
Founder and CEO, Veeva Systems Inc.
---
Diversity Makes Us Stronger
Diversity makes us resilient to change and open to innovation. It also makes Veeva an interesting and fun place to work. And diversity makes Veeva a company that our customers want to be associated with.
Diversity comes in many forms. Gender, race, ethnicity, religion, politics, sexual orientation, age, and life experience shape us all into unique people. We are committed to a culture of inclusion and to attracting and advancing a diverse workforce.
We respect the individual first. Decisions about employment, compensation or advancement are made based on merit without consideration of an individual's gender, race, ethnicity, religion, politics or sexual orientation. Therefore, we do not have specific targets related to characteristics such as gender or ethnicity.
We provide our workforce representation data on a quarterly basis for transparency and to track our progress over time.
---
Employee Fairness
Employees are people. They have free will and work at Veeva by choice. They are responsible for the direction of their own lives and careers. At Veeva, we advocate the idea of 'captaining your own ship.' Within ethical boundaries, employees should be able to pursue the opportunities they choose. Employees and society benefit when people have this freedom. That's why we don't limit employee mobility internally or externally. Within Veeva, any employee can pursue any job any time, without the approval of their manager. Externally, Veeva has taken a strong stance against the use of non-compete agreements to limit employee opportunities (see our position on non-compete agreements). We do not require our employees to sign non-compete agreements, and we have taken legal action to fight the unfair use of these agreements by other companies because we believe such agreements limit an employee's fundamental right to work where they choose. We believe in our people and want them to be successful here at Veeva or wherever their careers take them.
---
Employee Wellness
Part of our responsibility to employees is to create a healthy workplace and enable healthy choices. Therefore, we invest in programs to advance employee health and well-being. We believe these investments benefit employees, their families, and society in general. Our wellness programs include a company-wide holiday break, flexible personal time off (where local law allows), a fitness program stipend, and, in our headquarters, ergonomic sit-stand desks, free organic meals prepared by our in-house culinary team (using locally sourced produce, when possible), and onsite fitness classes and facilities.
---
Employee Success
Employee success is one of our core values at Veeva. We recognize that a person's career is likely to include many jobs at multiple companies. Our goal is that Veeva be one of the great stops along an employee's career journey. Generally, that happens when you work with talented people of high character, you are learning and challenged, you are contributing meaningfully, and you are treated fairly. In addition to creating the right environment for employee success at Veeva, we support and encourage employees to invest in themselves by reimbursing up to two percent of their base salary each year to pay for the professional education or development program of their choice.
---
Role in the Community
We encourage our employees to actively participate in the communities in which they live and work and, as a company, we strive to be an active participant as well. At our headquarters location in Pleasanton, California, that has translated into programs like our laptop donation program for local schools through which we donated over 100 laptops last year, hosting youth coding education events, participating in the young entrepreneur programs at local high schools, sponsoring events supporting local schools, and employee volunteer events.
---
Charitable Giving
At Veeva, we believe in giving back. Veeva's support for charitable causes is entirely employee driven because we think giving is personal and should be directed by the individual. With our 1% Veeva Giving program, each employee receives an amount equivalent to 1% of their base salary annually to support the non-profit(s) of his or her choice. We don't dictate favored corporate causes or ask employees to donate to specific non-profits. We never support a charitable cause in exchange for commercial advantage or preferential treatment.
---
Political Viewpoints
We respect the rights of our employees to hold diverse, and sometimes conflicting, political viewpoints, and we believe this spirit of openness makes Veeva a more vibrant place to work. We encourage our employees to vote and support the political party, cause or candidate of their choice. As a company, Veeva does not financially support any political party or candidate (either directly or through a PAC).
---
Ethical Behavior
We believe ethical guidelines are best when simply stated. The practices of acting with honesty and integrity and applying common sense go a long way. We've adopted a code of conduct that is applicable to all employees, officers, directors, and suppliers which reflects these principles and requires that we uphold the law and respect human rights.
---
Environmental Sustainability
Our impact on the environment matters. We are dedicated to environmental stewardship through our business practices and continually seek ways to lessen our environmental impact. We adhere to a comprehensive environmental management system (EMS) which is aligned with the requirements of the ISO 14001 Environmental Management System Standard. Through our EMS, Veeva periodically reviews our environmental sustainability objectives, policies, and procedures to track the effectiveness of and continuously improve our environmental sustainability program. Our GHG emissions data can be found here. Our full Environmental Policy can be found here.
We also expect our vendors to maintain environmentally sustainable practices, an important factor we consider in our procurement process. Our two main computing infrastructure providers—Salesforce and Amazon Web Services (AWS)—have made commitments to environmental sustainability initiatives which are outlined by Salesforce here and AWS here.
---
Data Privacy and Security
Data privacy and data security are part of our corporate DNA. We know that customers have put their trust in us, and we take that very seriously. More information on Veeva's privacy program can be found here, and more information on Veeva's security practices can be found here.
---
Use of Patents
We have an active patent program that we believe is additive to corporate value and reflects the culture of innovation at Veeva. We are not amassing a patent portfolio for offensive use against smaller players in the markets in which we operate, we do not intend to extract fees from smaller players to cover the cost of our patent program, and we will never sell our patents to non-practicing entities to be asserted in the market. Our use of patents in legal proceedings will be as a protective hedge against claims from other firms against Veeva, or in response to what we believe to be egregious copying of our protected intellectual property.