Veeva Vault Safety
Global End-to-End Adverse
Event Management
Adverse event intake, processing, submissions,
and oversight with one global modern solution.
Veeva Vault Safety is a modern safety case management system that manages intake, processing, and submission of adverse events for clinical and marketed products.
Within one system, sponsors and CROs process global and domestic adverse events for drug, biologic, vaccine, device, and combination products. Built-in gateway connections for case submissions and tracking to health authorities and distribution to partners.
Central coding dictionary management automates semi-annual MedDRA, WHODrug, and EDQM updates.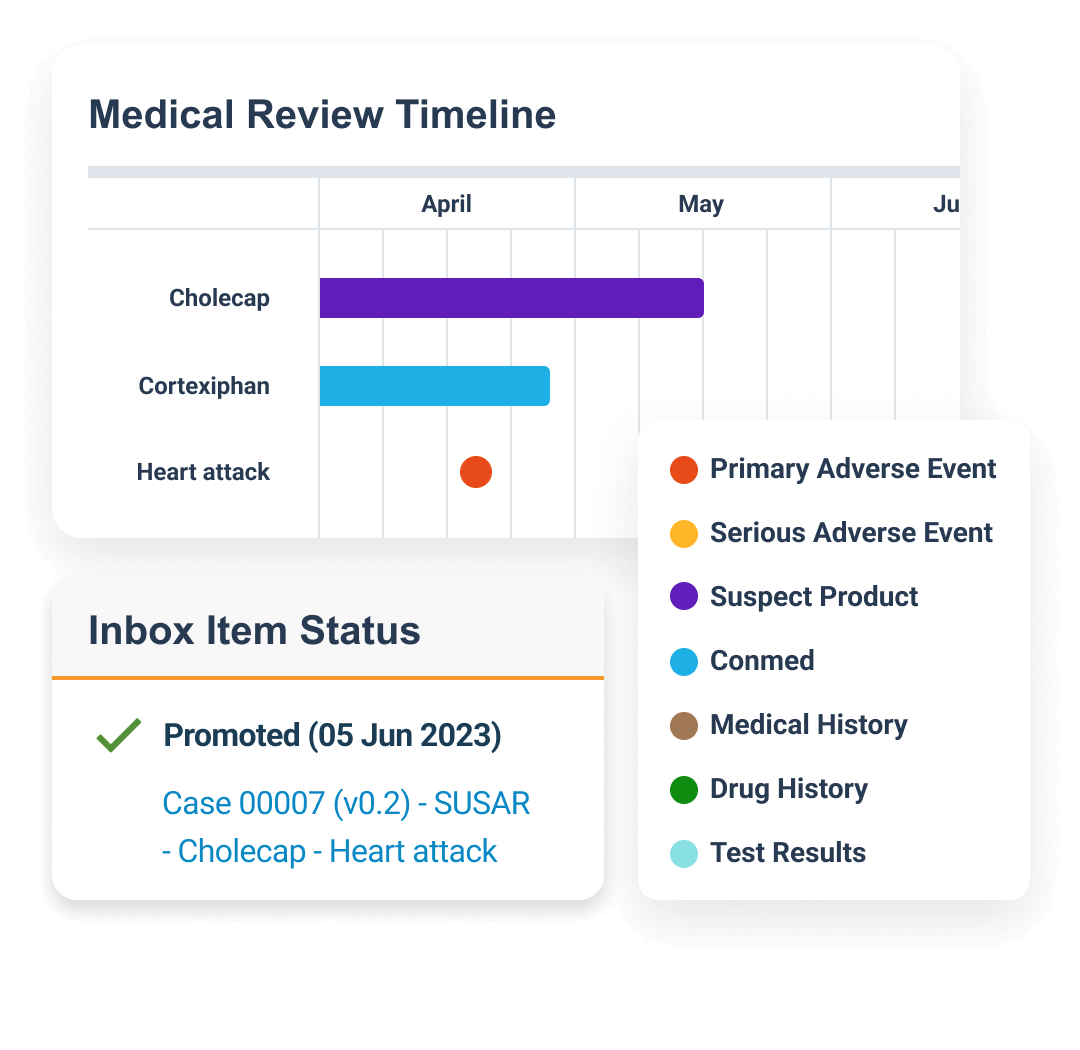 Why Vault Safety
Streamline adverse event management
Improve pharmacovigilance oversight

Real-time reports and dashboards with seamless partner collaboration for risk mitigation and compliance.

Streamline intake to submissions

Gain efficiency and automate the end-to-end intake, case processing, and submission process.

Global view of adverse events & cases

See all global and domestic adverse events or cases for drug, biologic, device, and combination products.

Always stay current

Support new regulatory requirements or access recent capabilities with automatic upgrades.
"Vault Safety is unlike any other system I've ever used before ... user-friendly, from start to finish. Very seamless and intuitive."
Tawny Landtiser, Pharmacovigilance manager
Dermavant
Read blog post
"We were seen as a reactive unit: we see a signal, then react. We wanted to become a safety intelligence unit."
Pilar Carrero, Vice President Global Safety
LEO Pharma
Read blog post
Interested in learning more about how Veeva can help?