Workforce Representation Data
Diversity Makes Us Stronger
As part of our commitment to advancing diversity at Veeva, we provide workforce representation data for transparency purposes. This data will be updated each fiscal quarter.
We respect the individual first. Decisions about employment, compensation or advancement are made based on merit without consideration of an individual's gender, race, ethnicity, religion, politics or sexual orientation. Therefore, we do not have specific targets related to characteristics such as gender or ethnicity.
Creating a diverse workforce is a continuous process and we should always look to improve. In order to attract a more diverse pool of candidates, we are enhancing our processes to recruit in the right places. We focus on education and awareness to promote diversity as a strength, improve inclusion and help avoid bias or group think.
All Employee Demographics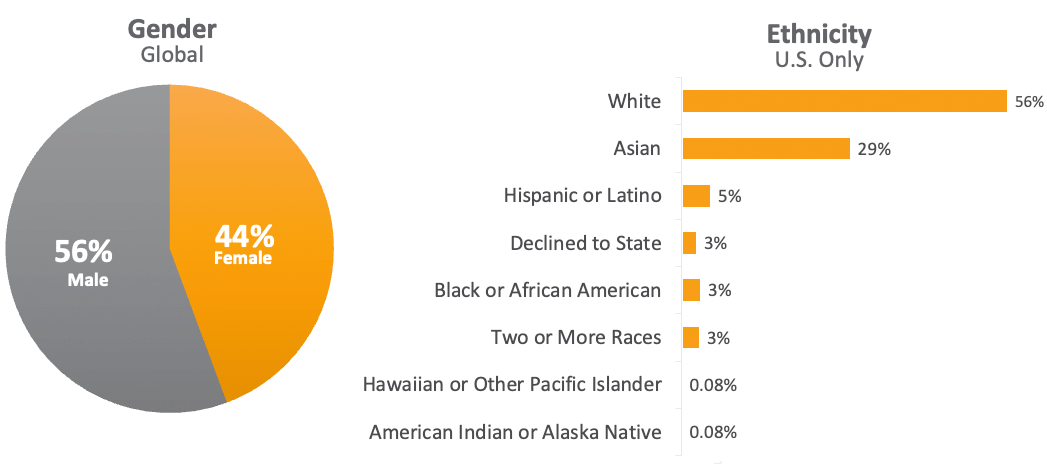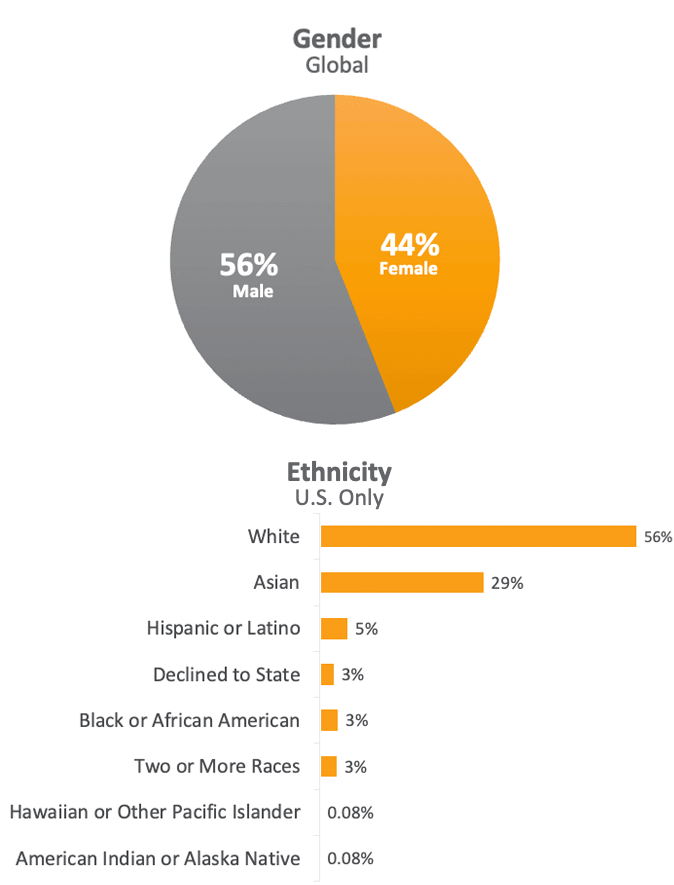 ---
Manager Demographics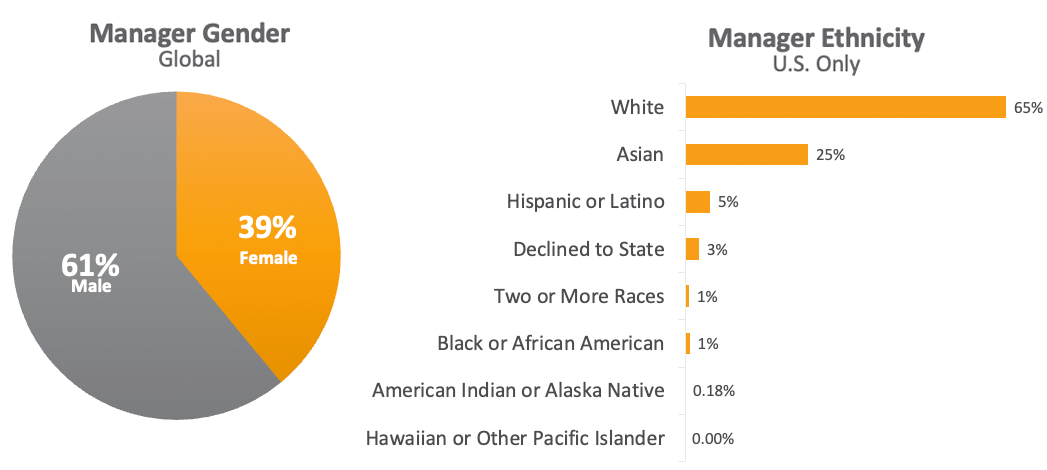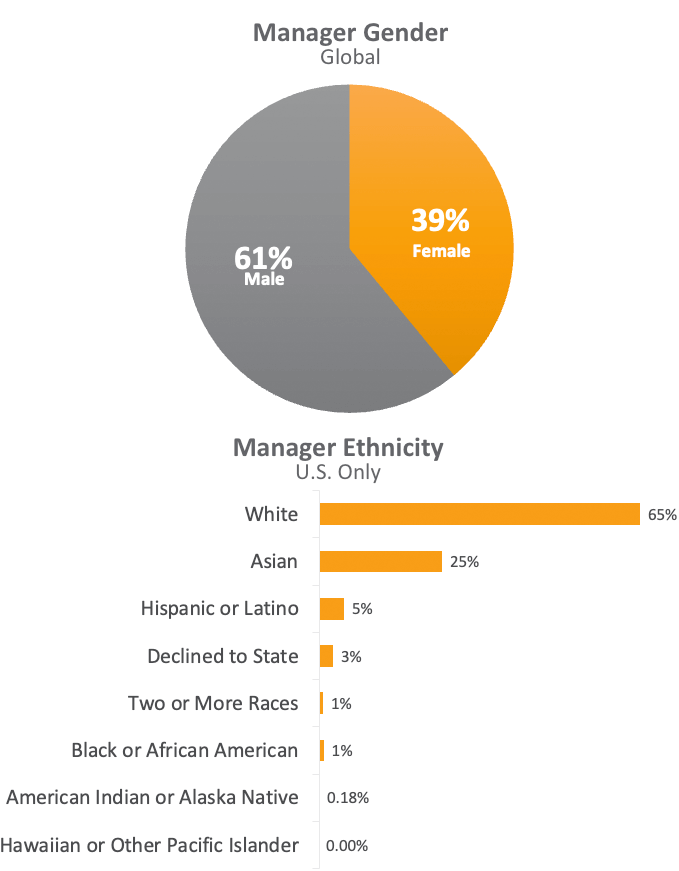 ---
Data as of July 2023. We respect that gender is not binary. Reported data uses gender categories of male and female, to align with U.S. government reporting requirements and does not represent our position on gender. Ethnicity data only available for the U.S.