Vault PromoMats
Speed the creation, review, and distribution of compliant content.
Benefits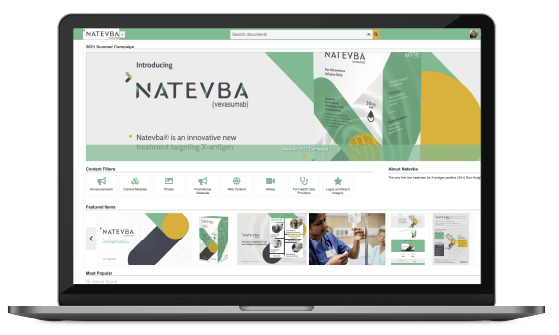 Scale and Reuse Content
Built-in digital asset management for life sciences enables global reuse and reduces spend on promotional materials.
Publish Approved Content Across Channels
Marketing teams can easily publish and withdraw content to digital channels and ensure only approved assets are in use.
Speed Content Creation and Approval
Accelerate content approval and time to market with industry-leading medical, legal, and regulatory (MLR).
The Complete Content Journey
Transform how teams create, review, and distribute compliant content faster, and at scale.
Modular Content
Scale and accelerate commercial content.
Create more relevant content faster, and at scale
Dramatically faster MLR
Increase content reuse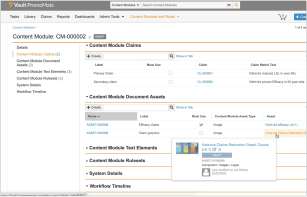 ---
Medical, Legal, Regulatory Review
Speed compliant content review and measure performance for more personalized outreach.
Life sciences-specific workflows
Real-time global collaboration across internal teams and external agencies
A clear chain of custody with automated audit trails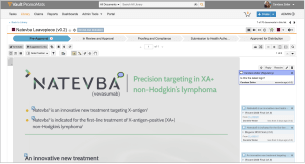 ---
Digital Asset Management
Promote global reuse and own source files with compliant, built-in DAM.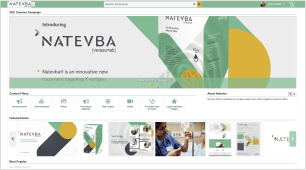 ---
Insights and Reporting
Visibility into activities across your assets, including industry benchmarks to drive content strategy.
Access to content performance and extensive reports
Industry benchmarks to compare your performance
Insights to drive content strategy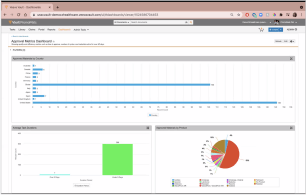 ---

"When it comes to time and speed metrics, we're absolutely seeing a difference [with Vault PromoMats]. We're seeing around 7 to 8 days from a review and approval perspective."
Director, Content Strategy & Standards, GSK
Learn more
Roche
"The ability to bring everybody together and have the MLR review automated, and the digital content stored on one single repository, and to be able to push it out in a common way… that's amazing"
Marketing Excellence Operations Enterprise Marketing, Roche
Learn more
Previous
Next
Resources for Vault PromoMats
Learn more about Veeva Vault PromoMats