Ray Gomez, vice president of worldwide omnichannel capabilities at Bristol Myers Squibb, recently fielded questions from Pooja Ojala, Veeva's vice president of commercial content strategy, about building an impactful omnichannel content strategy.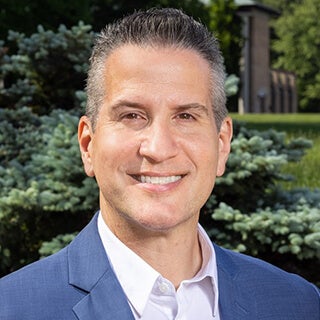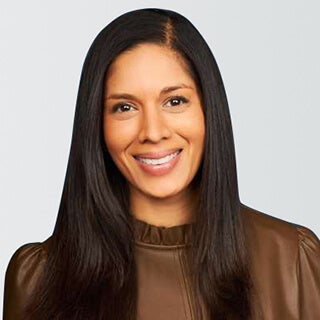 PO: How did you go about establishing omnichannel at BMS?
RG: One of the first things I did was demystify the difference between digital marketing, multichannel marketing, and omnichannel across the organization. Omnichannel is a term everyone uses, but once you start digging deeper, you realize it doesn't mean the same thing to everyone. So, part of demystifying omnichannel is coming out with a clear definition and a clear North Star to help guide your strategy.
The other thing we focused on was building advocacy from the leadership team. That begins with thinking about how you can start to gain their trust, share your vision, and show the impact throughout the organization.
PO: How do you build buy-in and advocacy?
RG: I began by meeting with our leadership team often and we talked about what omnichannel meant to them and our customers. I also had to reframe the conversation with my team. A distinction I had to teach myself is it's not about more omnichannel, it's about the right omnichannel. In other words, omnichannel does not mean omnipresent.
We don't want to throw all these channels at everyone.
So, after making sure we had a common definition and goal, we shared the roadmap on how to get there and the impact it could have across the organization. That's where we were able to shift the dynamic about the importance of content strategy.
Finally, feedback and transparency are critical to advocacy. You should be sharing your big losses just as much as your wins because there is so much to learn from both. People don't want to talk about the things that didn't go well, but those can be some of the most productive conversations. Find a good way to funnel feedback back to your leadership team often to keep advocacy and partnership strong.
PO: What is core to your omnichannel content strategy?
RG: When building out our strategy, I focused on the four Ds. The first D is data. We gathered our first, second, and third-party data and started to aggregate that into something meaningful. The second D is making decisions with our data. Our team was laser-focused on using things like propensity modeling and affinity scoring to start making better decisions to get closer to our customers. The third D is design. We think about design not only the visual but the verbal cues that you want to resonate with your customer based on what you have learned from the data. At this point, you want to make sure you are taking your insights from your decisioning and data to build content that will resonate. Finally, the last D is delivery. This is where the channel finally comes into play, and it's the last thing I think about. The customer and their experience are always first. The customer experience leads to the channel.
PO: What are the most significant changes you see happening in the industry?
RG: I see the tides are shifting organizationally in how internal teams work together to execute their omnichannel content strategies. Teams that have previously sat separately for so many years (Brand, IT, Medical, Commercial, etc.) are starting to come together because omnichannel requires a consistent voice. If we are not one team, we won't be seen as one team to our customer.
In service of the customer experience, more teams will work toward delivering a consistent voice and message to their customer.
PO: What's your team's next big focus?
RG: To revisit the four Ds I mentioned earlier — data and decision in particular — my team is focused on how we can take all this incredible data and make decisions so that we can serve up content in an automated way. Whether that's by leveraging AI or machine learning to help us get there, that's a focus of mine today.
Interested in learning more about Veeva?