Veeva OpenData Compliance Data
Streamline Compliance with
Healthcare Professionals
Engage with confidence. Report with accuracy.
Veeva OpenData Compliance Data
Veeva OpenData provides real-time NPI and compliance data to keep your team compliant with rules for pharma rep detailing, sample eligibility, and spend transparency.
Benefits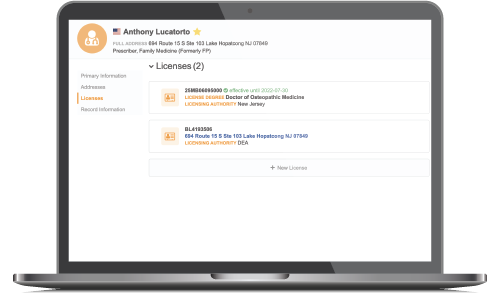 Enforce Sampling Protocols
Access verified healthcare provider NPI and sample eligibility data for compliance with state and local regulations.
Minimize Off-label Promotion Risks
Verify NPI and specialty information to detail products and adhere to Corporate Integrity Agreements.
Report with Accuracy
Gain visibility into cross-border activity and reconcile aggregate spend.
Robust Compliance Data
Keep pace with rapidly changing compliance requirements at the state and local level.
Get verified NPI and specialty data for compliance with PDMA, DEA, OIG, LEIE and Ohio TDDD legislation
Use a single, global ID to track activity with healthcare professionals no matter where you engage
More effectively enforce sampling protocols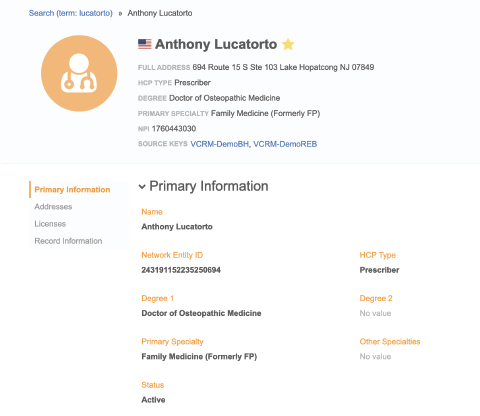 ---
Immediate Specialty Verification
Minimize the risk of off-label promotions and adhere to Corporate Integrity Agreements.
See specialty designations and credentials including MD, DO, NP, and PA degrees
Confirm sample eligibility before the call
Minimize the cost of wasted samples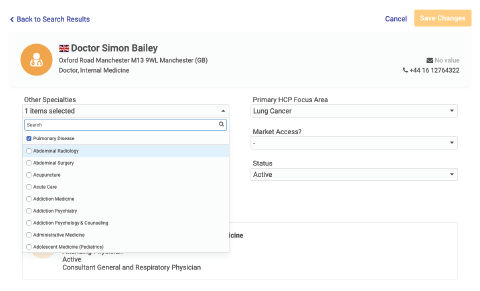 ---
Spend Transparency
Trace cross-border engagement for compliance reporting.
Reference a unique global ID for all reportable entities
See accurate roll-up reports across geographies
Reconcile aggregate spend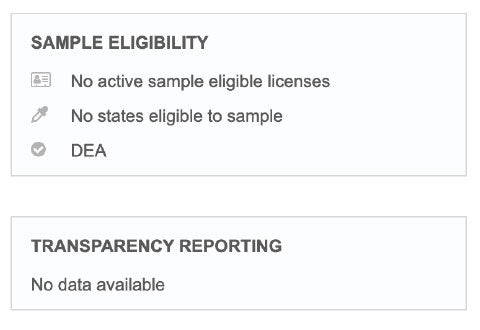 ---
Continuous Quality Updates
Rest assured in the accuracy of data with proactive data quality services.
Receive timely, ongoing updates from Veeva data stewards
Submit data change requests (DCRs) directly from Veeva CRM
Get your DCRs fact-checked and processed within one business day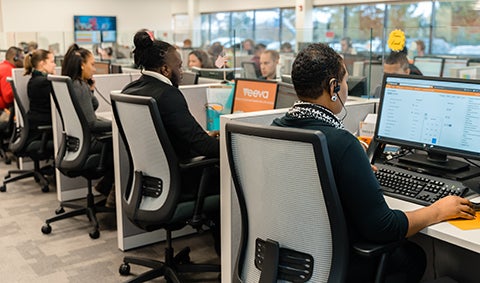 ---

"Veeva OpenData enables our reps to be more productive, providing us with
interaction insights that we need to better understand what is happening in the field."
Global CRM Manager, Nestle HealthScience
Learn more

"While building out Shield Therapeutics commercial data infrastructure, we were confident Veeva OpenData would support our growing commercial operations team with high quality HCP/HCO data. It's an asset we leverage cross functionally every day."
Vice President, Commercial Operations, Shield Therapeutics

"I believe Veeva OpenData combined with Veeva CRM
is the best solution in the market."
Commercial Excellence Lead, Thea
Previous
Next
Streamline Compliance with Veeva OpenData Compliance Data
Resources for OpenData Compliance Data
Interested in learning more about how Veeva can help?