Veeva Align+
Design Optimal Geographic
Territories with Veeva Align+
Execute faster with visual territory design seamlessly
integrated with Veeva Commercial Cloud.
Veeva Align+ is an application for defining geographic territory structure and hierarchy, and visualizing those territories on a map to support decision making.
Maps can be exported to PDF for external sharing and presentation. Territory definitions are based on geography, aggregate workload capacity, aggregate market potential, and constraints such as drivetime.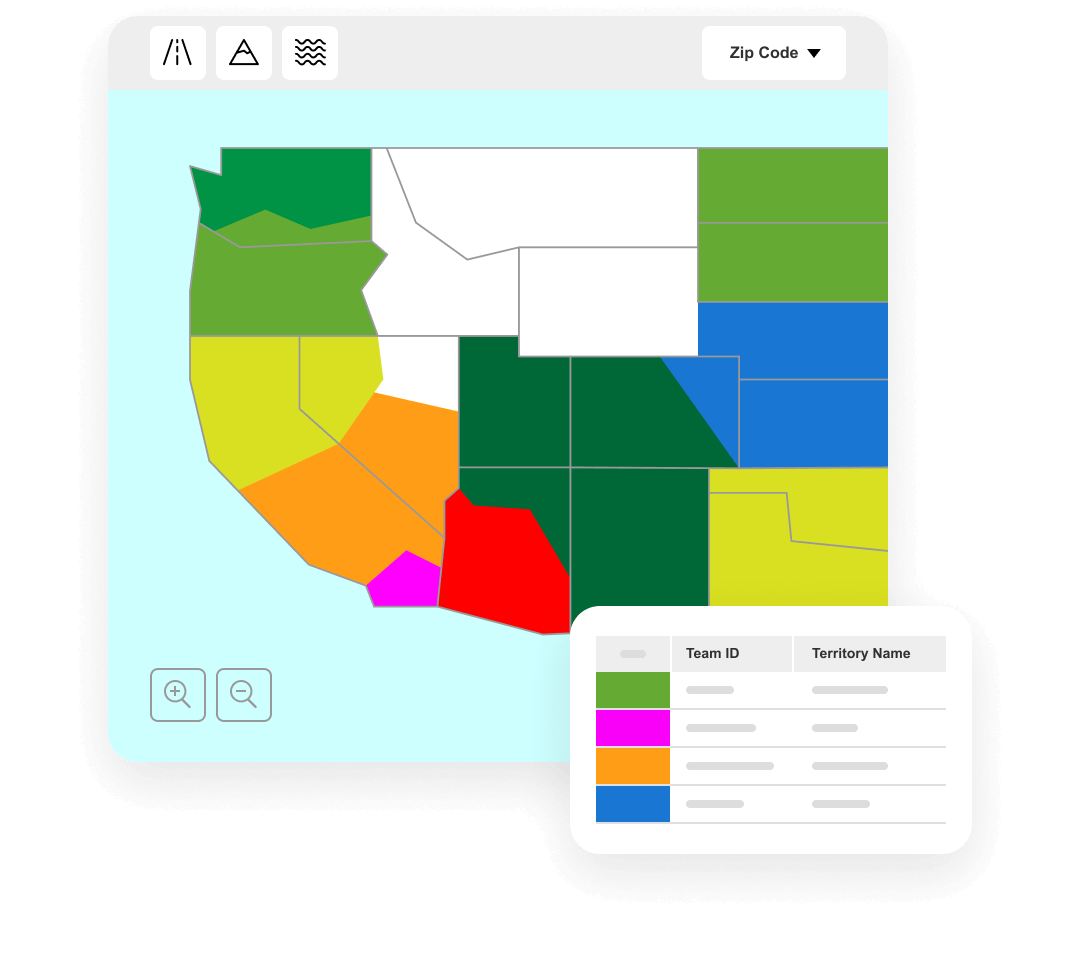 Why Veeva Align+
Smarter, faster territory design
Gain deeper insights

Understand your territories better using robust visualization tools that show your data on a map.

Optimize field design

Discover your field's optimal territory scenario through rapid iteration and testing.

Execute faster

Speed the process from field strategy to execution with prebuilt connectors to Veeva Align and Veeva CRM.
"Seeing your territories on a map gives you an instant and precise understanding of how feasible they actually are for your field teams"
Lynn Persson, Director, Commercial Strategy
Veeva
Read blog post
Interested in learning more about how Veeva can help?