Veeva CRM
Trusted by the global life sciences industry for personalized customer engagement and more effective hybrid field teams.
Benefits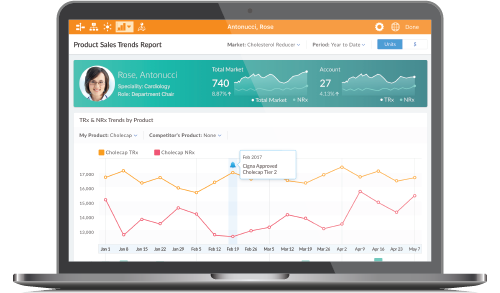 Put the Customer at the Center
Improve customer experience and HCP engagement across all channels with a solution optimized for sales and medical teams.
Make Hybrid Teams More Effective
Support a great experience for your teams with full CRM across multiple devices and platforms - desktop, iPad, and phone.
Deliver Insights into Customer Behavior
Ensure field teams have the most up-to-date information and insights to plan and execute calls.
Lightning Business Apps
A reimagined experience for Veeva CRM online users.
Attractive visual interface that takes full advantage of Salesforce Lightning capabilities
Pre-built, role-based apps for brand management, key account management, primary care, pharmacy sales, field medical, and event coordinators
Increase productivity by accessing the insights you need faster than before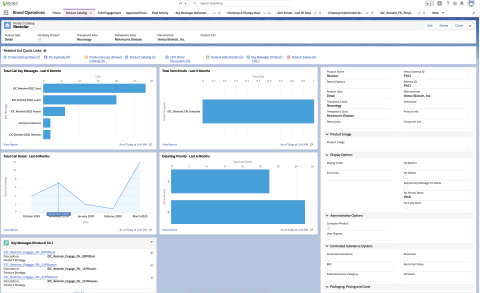 ---
Approved Notes
Build deeper customer relationships with compliant note capture.
Makes it easy to capture free text notes directly in Veeva CRM
Detects potential compliance risks such as off-label messaging
Helps field reps remain compliant with every interaction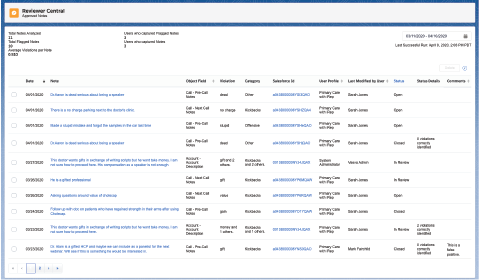 ---
MyInsights
Tailored insights at the point of execution via pre-built and custom visualizations.
Real-time information delivered within your reps' daily workflow, regardless of their mobile device
View data any way you want using open industry standards
Access an ecosystem of Veeva-certified content, services, and technology partners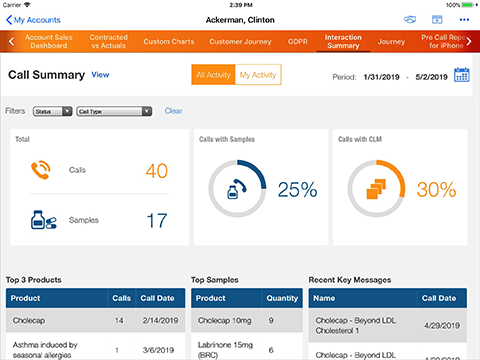 ---
Veeva CRM provides flexibility for commercial organizations to implement artificial intelligence how they want.
Veeva CRM Suggestions provides an open model to implement next best actions using any data science provider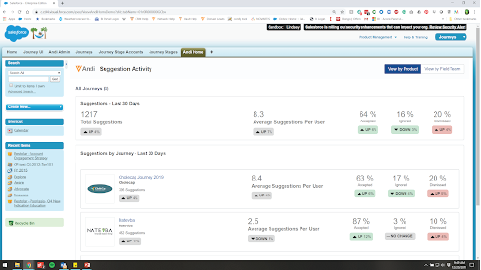 ---
Manage strategic accounts with collaborative, account-focused tools.
A central location dedicated to coordinate team-selling for the most strategic customer accounts
Develop engagement strategies for specialties such as oncology, rare disease, and other therapeutic areas
Visualize progress towards account goals with KPI dashboards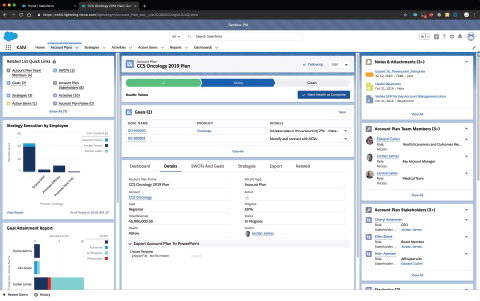 ---
---
AstraZeneca
"Veeva has played a key role in providing us with the capabilities to blend physical and digital interactions throughout the customer journey. Veeva CRM provides critical insights that put our customer-facing teams in the driver's seat, so they can tailor each interaction and deliver valuable, relevant experiences."
Innovation and Business Excellence Director, AstraZeneca
Learn how
Teva UK
"A single customer view through Veeva CRM means that we are all on the same page – building on each conversation to further develop the relationship over time."
Head of Commercial Excellence, Teva UK
Find out how

"We have customer insights that were not possible before, such as channel and content preferences and eventually, online browsing habits. Now we can coordinate engagement to avoid duplication of efforts and ensure that the customer has a more seamless, personalized experience with Sanofi Pasteur MSD."
Head of Commercial Excellence, Sanofi Pasteur MSD

"Veeva CRM MyInsights helps our field teams obtain a better understanding of data,
for planning and decision-making. They can better visualize data
and the data is always current because it is in CRM."
Director of Strategic Technologies, Alnylam
See their approach
Previous
Next
Veeva CRM Suite: Helping Your Team Be There at the Point of Care
Managing Key Accounts and Call Objectives
Previous
Next