Veeva Development Cloud
Veeva Development Cloud brings together applications for clinical, regulatory, and quality to help organizations eliminate silos and drive end-to-end business processes across product development.
Today, product development applications are siloed and not well integrated. Multiple systems create inefficiencies and slow down critical business processes. Veeva is the first and only company to offer suites of unified applications on a single cloud platform across the entire product lifecycle.
With all applications on the Veeva Vault Platform, companies can streamline product development information across regions and departments for greater efficiency and compliance.
Faster Time-to-Market
Increase operational efficiencies by driving consistent, end-to-end product development business processes on a single system
Global Alignment
Gain visibility across headquarters, sites, and countries.
Comprehensive Compliance
Achieve reliable information quality across the development lifecycle.


Vault Connections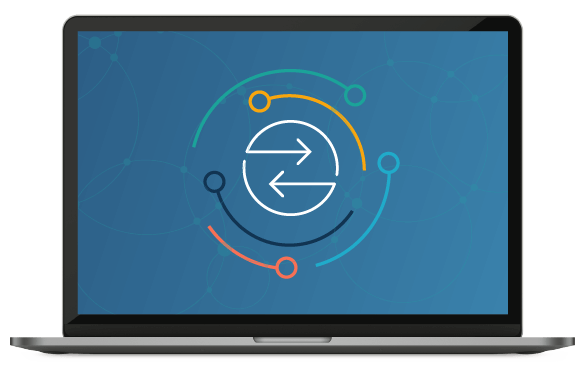 Vault Connections are Veeva-delivered integrations that seamlessly transfer data and documents between clinical, quality, regulatory, and safety Vaults. They are designed to streamline cross-functional business processes by breaking down silos, providing greater visibility, and automating manual tasks. For more information on Vault Connections, visit our Resource Hub.
Clinical Data Management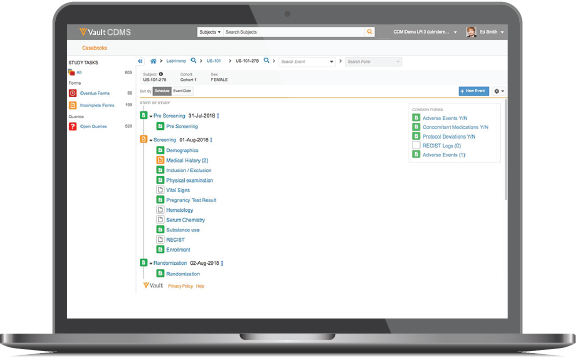 Accelerate study timelines with modern, innovative applications for clinical data. Vault Clinical Data Management Suite (Vault CDMS) is redefining data management to help clinical teams manage today's trials with agility and speed.
Vault EDC
Collect, clean, and review study data.
Veeva CDB
Manage complete and concurrent study data.
Vault Clinical Operations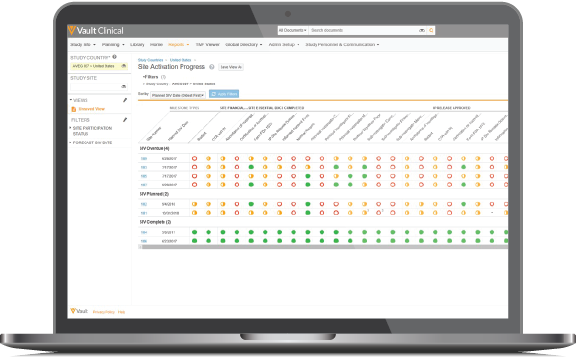 The only suite of unified clinical operations applications on a single cloud platform.
The industry's first and only suite of unified clinical operations applications—including study start-up, eTMF, CTMS, and payments on a single cloud platform—to accelerate trial execution, and deliver real-time visibility.
Vault Quality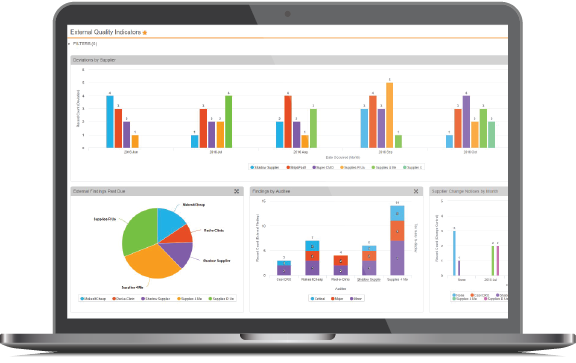 Modernize quality management while driving compliance and operational innovation.
Seamlessly manage your quality processes and content with the Vault Quality suite of applications. All parties have access to a single authoritative source, enabling greater visibility and control.
Vault RIM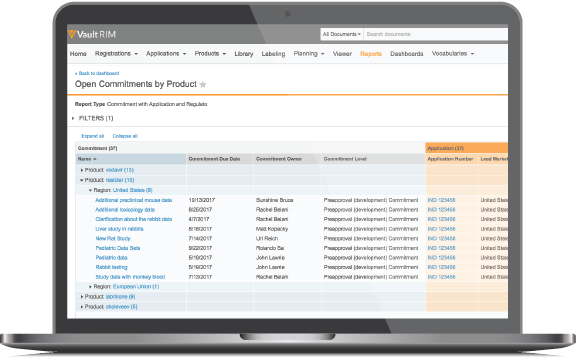 Bring speed and agility to your regulatory team with unified RIM.
Manage the planning, execution, and oversight of all regulatory activities within a single, unified RIM platform.
Vault Safety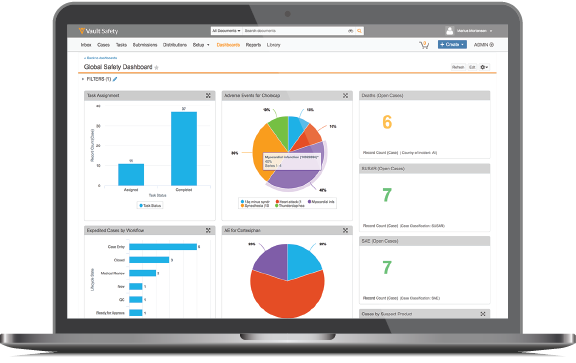 Veeva Vault Safety is the only modern application for the collection, management, and real-time oversight of adverse events.