VIDEO
SERIES
Better customer data means...
more productive reps
Make the switch to Veeva OpenData for greater customer interactions
Watch video
VIDEO
SERIES
Better customer data means...
efficient commercial operations
Make the switch to Veeva OpenData to get accurateand up-to-date data right in your CRM
Watch video
VIDEO
SERIES
Better customer data means...
more engaging KOL interactions
Make the switch to Veeva OpenData and Veeva KOL DataSubscription for more informed KOL engagement
Watch video
VIDEO
SERIES
Better customer data means...
effective compliance activities
Make the switch to Veeva OpenData to overcomespend reporting challenges
Watch video
Previous
Next
Veeva OpenData

Pour en savoir plus sur Veeva Opendata

cliquez ici
Reliable, complete customer data is critical to your commercial success, enabling everything from customer engagement to compliance. Veeva OpenData delivers the most comprehensive and accurate healthcare professional (HCP), healthcare organization (HCO), and affiliations data, in major life sciences markets worldwide.
With Veeva OpenData, you gain access to approximately 20 million HCPs and their HCO affiliations, covering all specialties and classes of trade. OpenData spans 38 countries, with additional countries planned for 2017.
Customer data quality and completeness are assured through rigorous automated processes and steward-led validation. Our worldwide team of data stewards, operating from Veeva data centers in the US, China, Japan, Australia, Hungary, and Brazil research new data records and resolve the majority of customer inquiries in less than a day.
With the Veeva OpenData Partner Program, complicated three-party data access agreements (TPAs) are a thing of the past. You can now easily share Veeva OpenData with any third-party in an extensive partner ecosystem. Adding a new partner is simple, a one-time agreement allows partners to access Veeva OpenData for all Veeva customers.
Benefits
Open: Use Veeva OpenData however, wherever, and whenever you need. The Veeva OpenData Partner Program eliminates the hassle of three-party agreements and complex contracts.
Easy: With Veeva OpenData, you get a fresh, customer-centric approach to service, along with fair and simple pricing, from a trusted partner committed to your success.
Global: With extensive coverage across all major markets, Veeva OpenData offers a consistent global approach to data structure, quality, customer service, pricing, and compliance.
Simple Pricing
Veeva OpenData offers simple, fair pricing. Data is priced by the record, with a defined per-country maximum, including unlimited data usage. You get a predictable cost of ownership, with no surprise bills for consulting or stewardship.
Worldwide Availability
Veeva OpenData is available in 38 major countries worldwide, covering more than 87% of global healthcare expenditure. Additional countries are planned for 2017.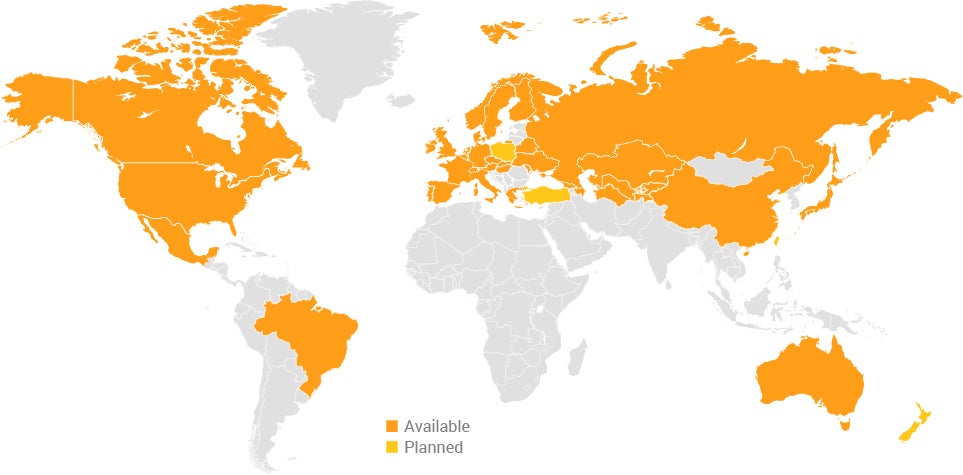 Veeva OpenData is currently available in: Armenia, Australia, Austria, Azerbaijan, Belarus, Belgium, Brazil, Canada, China, Czech Republic, Denmark, Finland, France, Georgia, Germany, Greece, Hungary, Ireland, Italy, Japan, Kazakhstan, Kyrgyzstan, Luxembourg, Moldova, Netherlands, Norway, Portugal, Russia, Slovakia, Spain, Sweden, Switzerland, Tajikistan, Turkmenistan, Ukraine, United Kingdom, United States, and Uzbekistan.
Veeva OpenData is also planned for the following countries in 2017: Hong Kong, Mexico, New Zealand, Poland, Taiwan and Turkey.
Resources

White Paper
OpenData eBook

Product Brief
Veeva OpenData Customer Data Product Brief
Better customer data means...more productive reps
Better customer data means...more engaging KOL interactions
Better customer data means...more efficient commercial operations
Better customer data means...effective compliance activities
Previous
Next