Share your insights
Get a $25 Amazon gift card for
sharing your opinion
Take the Survey
HCP Email Data
Reach more healthcare professionals and share digital content faster than ever before with a solid foundation for multichannel communications.
Benefits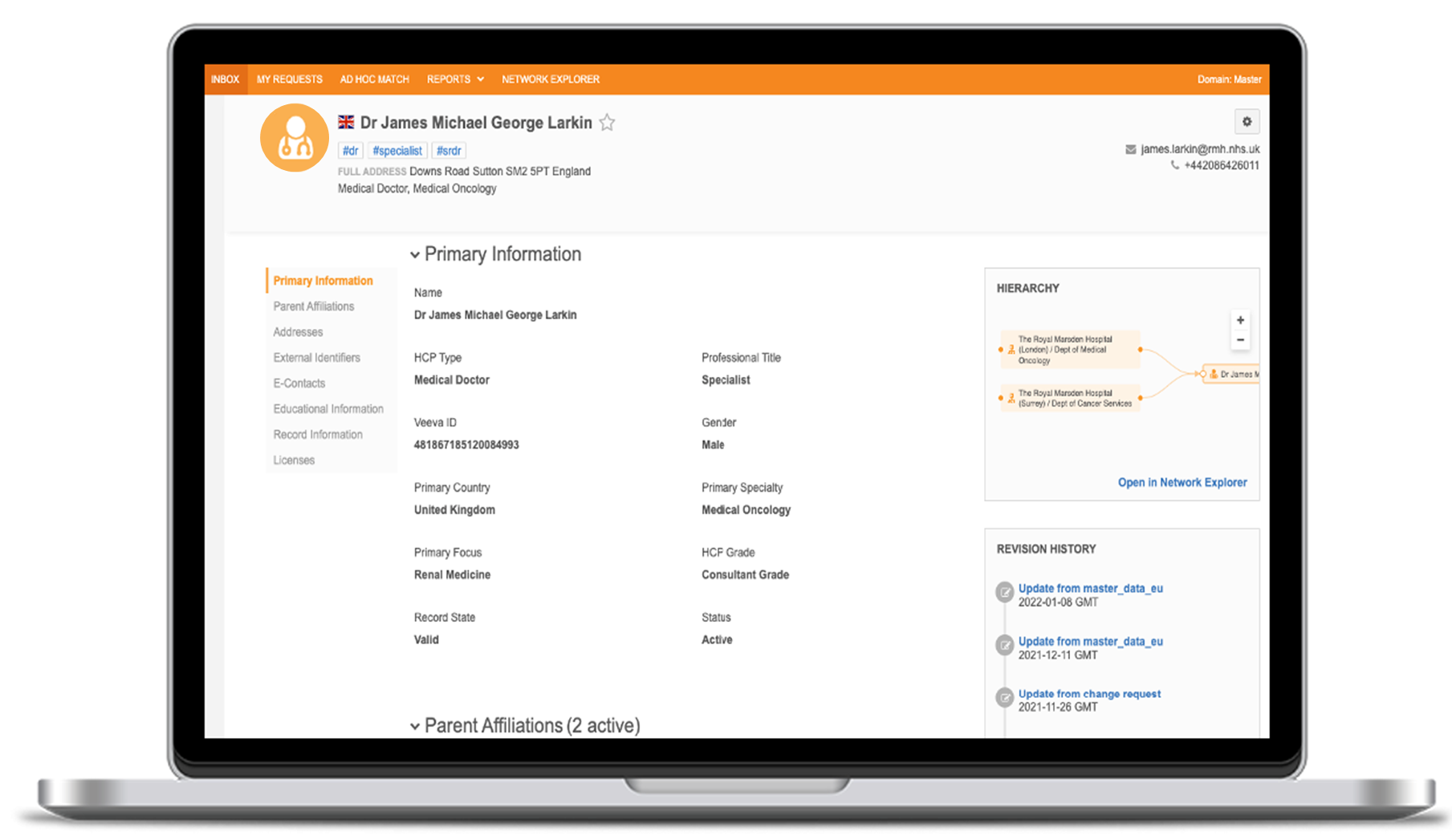 Increase HCP reach
Get improved access to low-see and no-see physicians.
Enhance the customer experience
Quickly capture GDPR consent and start sending personalized, compliant emails using Veeva CRM Approved Email.
Accelerate your digital field engagement
Get validated email addresses with no hard bounces.
Email is Powering Digital Interactions

Increase in Emails Sent by Reps Average Email Open Rate
Verified HCP Emails
Enrich your customer reference data with validated email addresses.
Get HCP emails across UK, France, Germany, Italy, and Spain
Included as part of your OpenData enterprise agreement
Avoid the cost and friction of third-party email purchases
Download the full product brief.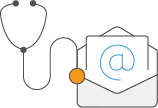 ---
Exceptional Deliverability
Increase reputation and reach through ethically-sourced data and a rigorous multistep quality process.
Get to the inbox with deliverability rates of nearly 100%
Rely on hundreds of Veeva data stewards to continuously monitor and update email addresses
See data change requests processed within 24 hours

---
Flexible Access and Usage
Enjoy the flexibility to access Veeva OpenData Email from your preferred platform.
Get instant access to current, accurate emails within Veeva CRM
Send personalized, compliant messages directly from Veeva CRM Approved Email
Use email addresses in conjunction with your own email service provider

---

"The implementation of OpenData email data has been seamless and is allowing our sales, KAMs, and marketing teams to engage digitally with more target HCPs."
CRM & Field Force Technology Lead (CEMEA region), Alnylam Pharmaceuticals
Read the case study
Using OpenData Email with CRM Approved Email