VEEVA LINK KEY ACCOUNTS
Real-Time Intelligence
for Key Account Management
Understand accounts, map decision makers,
and receive notifications to stay updated on account insights.
Link Key Accounts provides real-time intelligence for key accounts, such as health systems, payers, and major hospitals. Key account teams use it to understand accounts, map decision makers, and receive notifications.
Link Key Accounts provides profiles containing account metrics, decision makers, documents, conference activities, news, and social media mentions.
Customers access the data via a web application. It integrates with CRM. Account summaries are available as a data file.
The product is available for early adopters in the U.S., U.K., and Germany. It will be available in the EU-5, Japan, Australia, Brazil, Canada, and South Korea.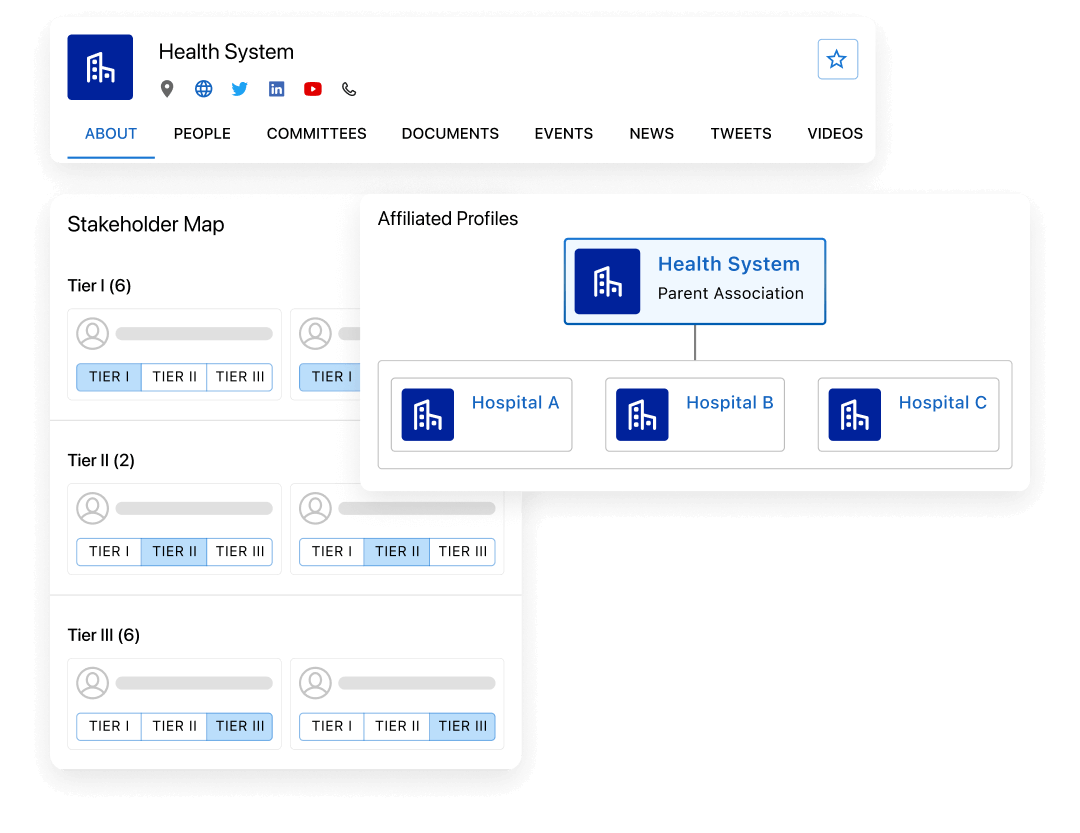 WHY LINK KEY ACCOUNTS
More effective key account management
Streamline account planning

Improve cross-functional visibility with a shared view of account profiles.

Find decision makers

Identify the stakeholders driving market access decisions to deepen account relationships.

Stay one step ahead

Receive personalized alerts on the latest account events, documents, and digital content, so you can proactively engage.
"Being an early adopter of Link Key Accounts has been an amazing opportunity to increase effectiveness and efficiency."
Nicolas De Mot, Global Access Capability & Performance Lead
UCB
Watch video
Interested in learning more about how Veeva can help?