Medical Suite Demo Center
Discover, target and engage the right opinion leaders with Veeva Medical Suite. Get better planning and execution with complete KOL data and Veeva Medical CRM. And Vault MedComms delivers a single source to manage medical information across the entire medical organization. Contact us for more information.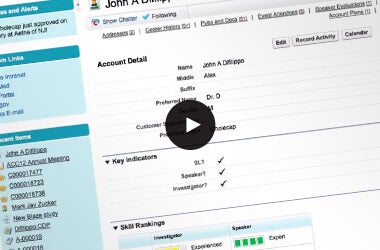 Manage Events and Key Opinion Leaders
Veeva CRM provides built-in functionality specifically for medical science liaisons (MSLs) to build effective and long-lasting relationships with key opinion leaders. See how simple it is for a MSLs to manage events and set up meetings with speakers.
---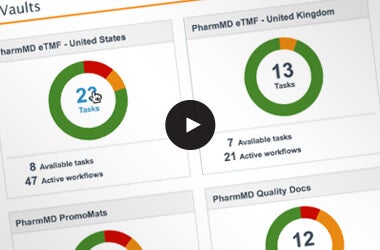 Single Source of Medical Content Across Channels and Geographies
Watch this demonstration to see how Vault MedComms simplifies the global coordination of medical communications such as FAQs, standard response documents and medical letters.
---
Introducing Veeva Medical for Better KOL and Stakeholder Engagement
Veeva Medical brings together KOL data, medical content, and multichannel interactions for a complete stakeholder view — enabling better planning and engagement.
---