Drive speed, collaboration, and compliance.
The biopharma industry is in the midst of rapid change and disruption, but quality should never be compromised because of it. Overcome the challenges of today with a unified approach to quality management built for your industry.
Whether you're an emerging manufacturer looking to scale rapidly and attract sponsors or an established organization looking to transform your quality processes, we can help.
Veeva's unified cloud solution will help you simplify, streamline, and accelerate end-to-end quality management.
Forge Biologics: Seamlessly Collaborate with Suppliers and Customers.
Vault Quality Suite for Biopharma Manufacturing
Veeva Vault Quality Suite unifies data, content, and training to automate and harmonize quality manufacturing processes. CDMOs and generics organizations, their customers, and suppliers can achieve greater visibility and control by working seamlessly within a single environment.
Speed to Value: Increase operational efficiency with automated workflows and built-in best practices.
External Engagement: Provide transparent and seamless collaboration with partners and suppliers.
Compliance: Always remain current on new regulations to mitigate risk.
Scale for Growth: Easily expand to meet changing business needs with an agile and flexible platform.
Accelerating Innovation with Unified Quality

"We look forward to reporting on our organization's key performance metrics in real-time and in a meaningful way by using Vault QMS."
Meghan Leonard VP of Quality Management, Forge Biologics, Inc.

"We went with Veeva as a partner because we needed somebody that could provide strategic direction for their global solution, and most importantly, a reliable cloud platform so that we can have secure data."
Tamara Redondo, Senior Manager of Digital Quality Applications, Resilience
Trusted by organizations across top 20 pharma, CDMOs, generics organizations, and emerging biotechs.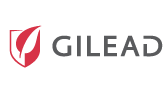 Life sciences organizations trust Vault Quality

Global pharmaceutical companies trust Veeva Vault Quality
Samsung Biologics
"Veeva enables us to unify quality management for greater end-to-end control of quality manufacturing around the world. With a modern technology foundation, we can deliver value-added services that help our customers stay ahead of changing business and regulatory requirements."
Senior Vice President and CIO of Samsung Biologics
Sagent
"One of the big things that we are always looking at in quality is the specifications when we're reviewing quality documents or batch records. With Veeva, it's easy to search a specification and compare it to a certificate of analysis or certificate of compliance and make sure that the data is matching the appropriate specifications."
Vice President Quality, Sagent Pharmaceuticals
Tolmar
"Not all vendors offer the same level of functionality. We needed end-to-end capabilities to consistently and flexibly manage quality and compliance. We can better track and trend our quality issues and address the right things. As a result, we have seen an increase in throughput because of it."
IT Program Manager of Tolmar
Bluepharma
"Although we're a medium sized company in the generics field, we could benefit from a sophisticated tool to improve our services. We are able to provide the necessary level of transparency on documents and processes and accessibility into our systems to better collaborate on quality management issues."
Founder and Board Member at Bluepharma
Previous
Next