VEEVA VAULT TRAINING
Improve GxP Training
Efficiency and Effectiveness
An industry-specific LMS that ensures role-based
qualifications and training compliance.
An industry-specific LMS for GxP training
Vault Training is a learning management system (LMS) designed for GxP compliance. It gives customers tools to manage learning content and curricula and to deliver and track assignments.
Build role-based curricula and track qualification
Training administrators can build curricula with many training types, including documents, videos, eLearning, classroom training, on-the-job training, assessments, and more. Managers can track qualification and compliance status using reports and dashboards.
Unified with Vault QualityDocs
Vault Training is unified with Vault QualityDocs, ensuring access to source content and automating re-training based on changes. Document and training data are easily combined for reporting, and training assignments can be made in Vault QMS workflows.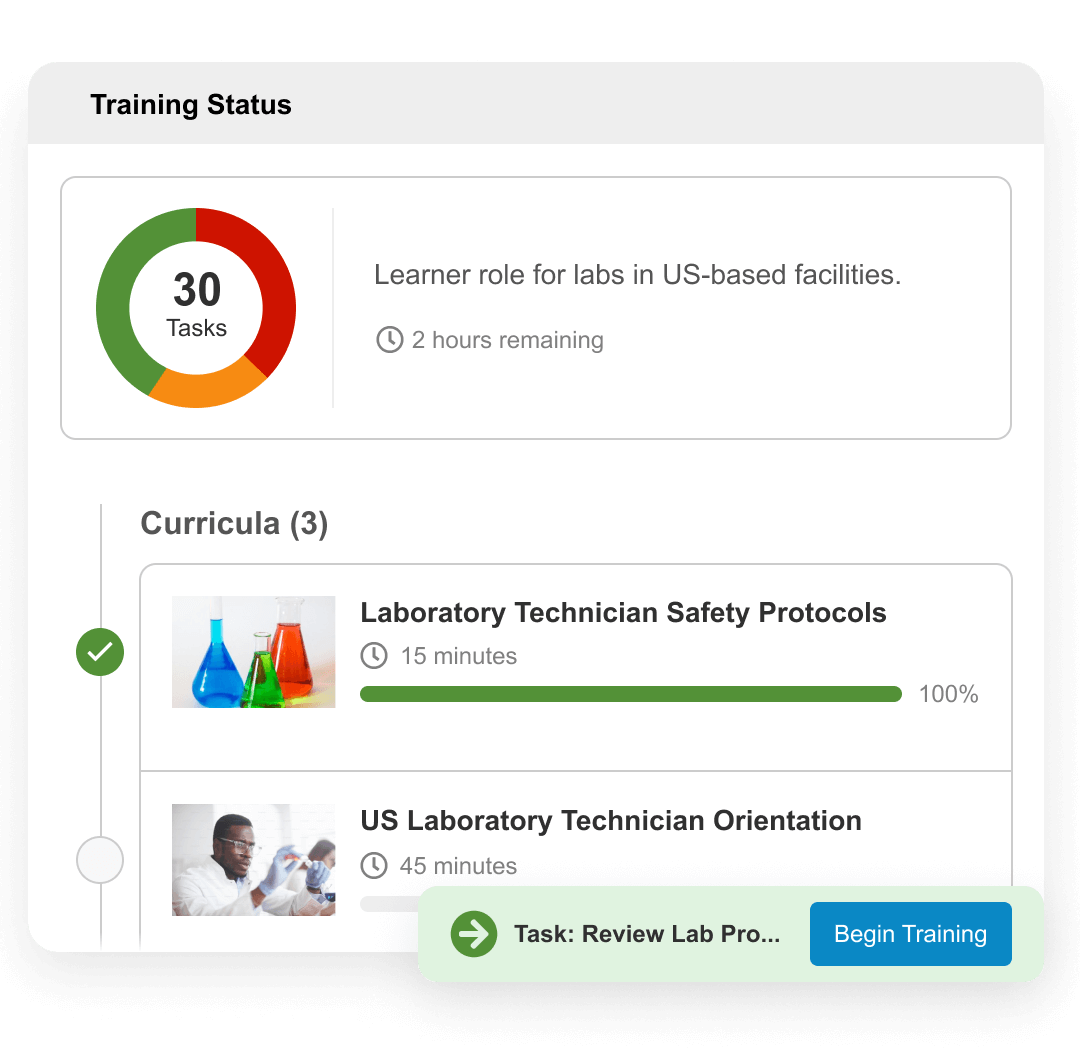 Why Vault Training
Ensure compliance and qualifications
Simplify qualification management

Quickly create and manage sophisticated role-based training matrices to track qualification.

Greater training compliance

Gain a complete view of upcoming or completed training tasks to demonstrate inspection readiness.

Gain speed and efficiency

Seamlessly manage training content with the delivery of time-sensitive assignments.
"Vault Training meets our current needs and continues to advance to help us be more dynamic in the future."
Nicole Donovan, Director of Organizational Development
Tolmar Inc.
Watch customer video
"The unified QualityDocs and Training solution enables document and curriculum management in one place, simplifying training management."
Anthony Davis, Global Head of Quality
Dicerna Pharmaceutical
Watch customer video
Interested in learning more about how Veeva can help?