Veeva Medical CRM
Veeva Medical CRM helps MSLs to develop strategic relationships and engage with key stakeholders across channels.
Benefits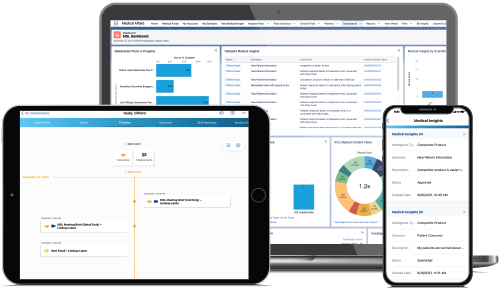 Strategic Engagement
Coordinate, execute, and document scientific exchange
Communicate Scientific and Medical Information
Share content with key stakeholders and answer questions
Actionable Insights
Capture scientific observations and interests
Informed Collaboration
Plan and align with commercial counterparts
Scientific Stakeholder Planning and Engagement
Create meaningful interactions by planning, executing, and tracking engagement across channels.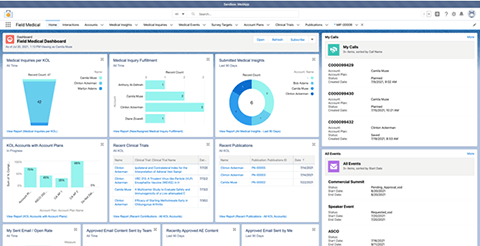 ---
Streamlined Content for Informed Scientific Engagement
Easily communicate scientific and medical information to drive high-value interactions.
Access and present scientific, version-controlled content through Veeva CLM
Automatically record content shared and HCP sentiment, eliminating administrative burden
Track and measure email and content performance
Deliver scientific evidence with integration to Veeva Vault MedComms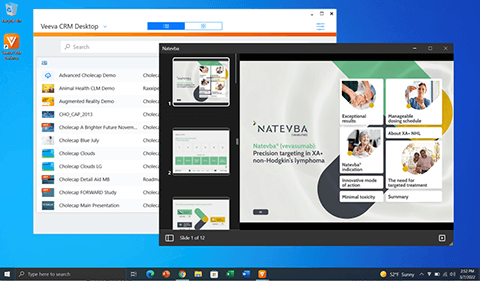 ---
Gather Actionable Key Medical Insights
Share new information and perspectives from key stakeholders to better inform product strategy.
Capture structured and automated insights as well as free text notes and learnings
Quickly and accurately capture information across devices including iPad, phone, laptop
Pre-built and tailored data visualizations through Veeva CRM MyInsights
Curate, surface, and analyze insights across the organization with Link Medical Insights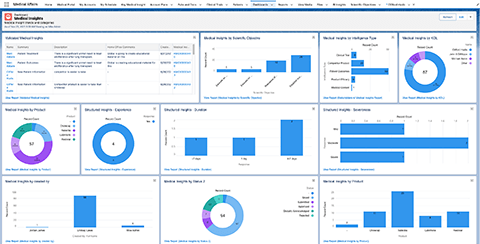 ---
Collaborate with R&D and commercial counterparts to drive cohesive strategies
Built in control and compliance
Timeline view of activity between commercial and medical teams
Share HCP interactions between medical and clinical study teams
Company-defined collaboration configuration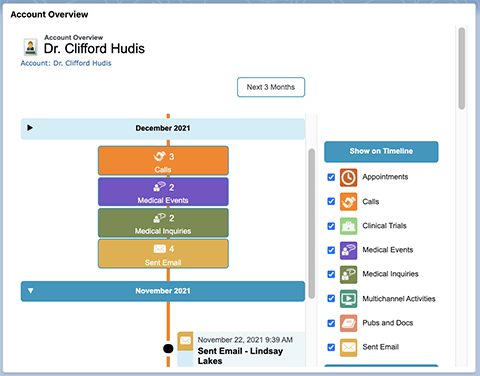 ---
Access an in-depth, visual summary of key stakeholders' scientific leadership profiles and history
Seamlessly access data and insights, such as rich profiles of scientific experts from Link Key People
Present suggestions and next best actions to help progress HCP educational journey
Easily create or extend additional data visualizations, optimized for each role and activity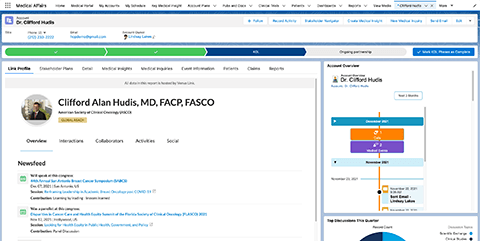 ---
Veeva Medical CRM: Manage Scientific Expert Relationships and Engagement