Veeva Medical CRM
Build effective and long-lasting relationships by engaging key stakeholders with the information they need.
Veeva Medical CRM is designed specifically for medical teams, empowering them to foster meaningful and personalized scientific dialogues informed by a complete view of each stakeholder.
With advanced capabilities for planning and coordination of all resources across all communication channels, Veeva Medical CRM is the end-to-end solution you need to engage your stakeholders anytime, on any device.
Used by commercial and medical teams, Veeva CRM aggregates unique data across the entire organization's history with a medical stakeholder, providing greater collaboration and a consistent experience. While ensuring that each group maintains complete control over its information, you are always assured of compliance.
APPLICATIONS
Face-to-face
Built into Veeva CRM, Scientific Resource Libraries help medical science liaisons easily create more meaningful interactions with engaging, fully-optimized content. And with real-time insights into message utilization, sequencing and customer feedback, you'll learn what resonates.
Email
Veeva CRM Approved Email allows medical science liaisons to easily send emails directly from within Veeva CRM so that you can extend your reach and your relationships. With real-time insight into open and click through rates, you can measure your impact and refine your engagement approach quickly.
Web
Veeva CRM Engage delivers a tailored online experience–accessible at any time, through any device. Providing a complete view to web content interaction by each visitor, Engage allows you to improve your relevance while automatically capturing real-time insight into behavior and preferences.
Remote
Veeva CRM CoBrowse brings digital and personal engagement together by allowing your MSLs to remotely guide stakeholders through online interactions in real-time. Connect in a collaborative session to help them find and understand the information they need.
BENEFITS
Better engagement: Helps medical organizations coordinate, execute, and track engagement with stakeholders, across channels.
Actionable insight: Deep understanding of scientific needs and interests enables better engagement for long-term relationships.
Quantifiable value: Provides quantitative and qualitative metrics to help medical affairs formulate and drive organizational goals and strategies.
Controlled collaboration with commercial: Allows coordinated planning and alignment with commercial teams while ensuring full control and compliance.
Learn More
Watch Demo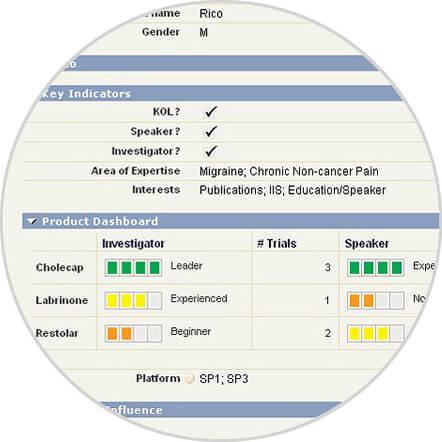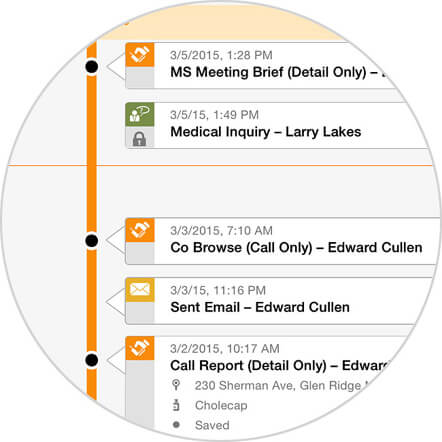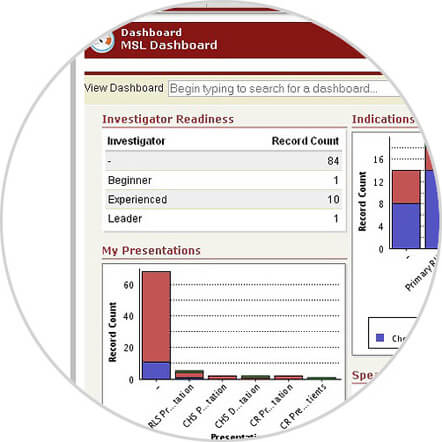 "The Veeva tool is excellent. To have our customer interaction objectives aligned to our team's strategic objectives gives users insight into what matters most to leadership."
Jamie Hurst | MSL, AstraZeneca

Find Out How
"Veeva is the first big step to incorporating strategic objectives that are most important to our customers and our organization into day-to-day planning."
Jamie Hurst | MSL, AstraZeneca

Find Out How
Previous
Next
Features
Stakeholder Profiling
Rapidly identify stakeholders and profile based on any key attribute, such as skills, publications, clinical trials, relationships and many more.
Engagement Planning
A complete view across all channels helps you individualize strategies to each stakeholder's unique preferences and needs at each stage in the product lifecycle.
Contact Us
Meeting Briefs
Rapidly capture meeting briefs and align with expert plans for complete visibility and plan pull through.
Scientific Resource Libraries
Enable easy, organized access to all medical materials with automatic capture of topics covered during the meeting.
Medical Inquiries
Capturing, reviewing, and submitting medical inquiries across all channels–from field sales to the medical information call center—is simple and fast.
Resources

White Paper
Medical Affairs 2025

Product Brief
Veeva Medical CRM Product Brief
3 Minute Demo: Manage Scientific Experts More Efficiently