VEEVA LINK SCIENTIFIC AWARENESS
Measure Scientific Awareness
and Sentiment with Veeva Link
View share of scientific voice and sentiment across
scientific, digital, and social channels.
Veeva Link Scientific Awareness is a data application to measure how the medical community perceives specific therapies.
Medical affairs teams can view share of scientific voice, sentiment, and their underlying activities. They can filter by geography, channel, disease area, and timeframe.
Link Scientific Awareness collects data daily from scientific, digital, and social channels.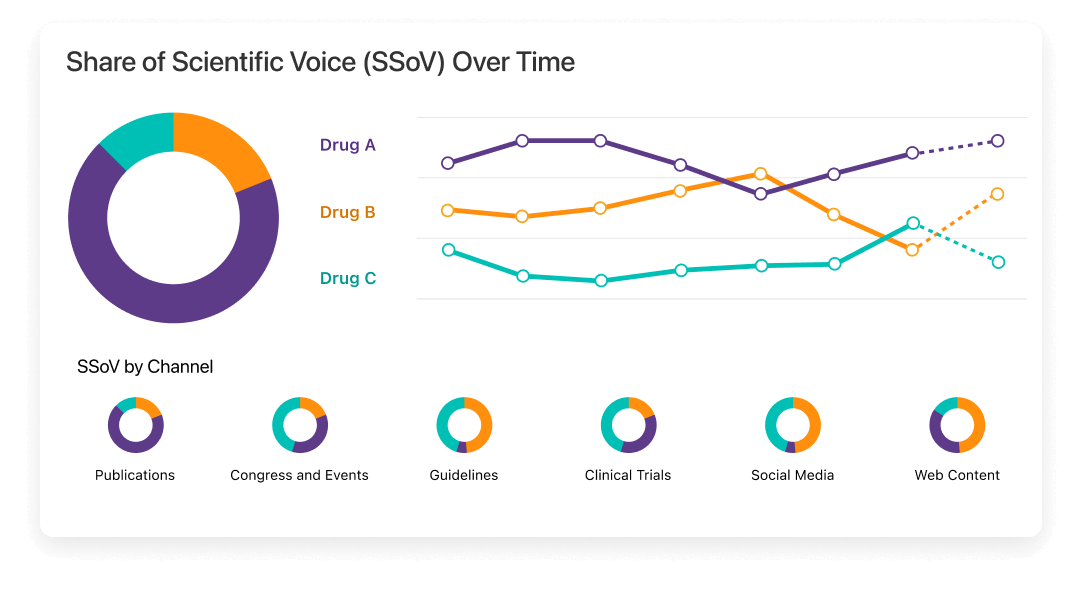 WHY LINK SCIENTIFIC AWARENESS
Get an unbiased measure of your drug's visibility
Measure external impact consistently

Track scientific awareness and how it ties to medical activities to get a leading indicator of medical impact.

Improve medical communication

Understand HCP sentiment towards your product and its comparators in order to effectively educate physicians.

Optimize your medical strategy

Focus efforts on the most critical activities for your scientific community and their patients.
"Link Scientific Awareness helps guide our strategy and actions, making us more agile and focused on the needs of our HCPs and patients."
Zijian Zhao, Worldwide Head of Medical Portfolio Strategy
Novartis Oncology
Watch video
Interested in learning more about how Veeva can help?