Improve risk visibility across products and processes with a unified approach to risk management.

Easily incorporate risk management into existing quality processes across R&D and manufacturing.

Effectively allocate resources with an enterprise-wide inventory of prioritized risks.
Success Story
Merck KGaA, Darmstadt, Germany
See how Merck KGaA, Darmstadt, Germany, unifies risk management with quality processes with Veeva Vault QMS. Their structured approach to identify, assess, and mitigate strategic and operational risks reduces the number of quality issues, driving continuous quality improvement.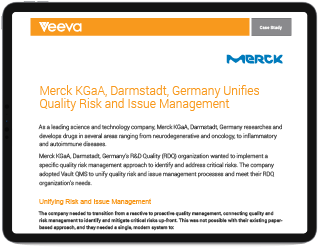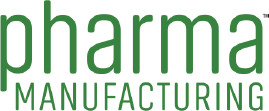 Article
Pharma's door to QRM success
The maturation of the cloud makes adoption of proactive quality risk management possible.
Video
Quality Risk Management Trends and Vision
A more holistic approach to view, understand, and manage quality risks and issues improves decision making. The pharma industry is now taking proactive, quality-focused actions and building a global enterprise-wide culture of quality. More companies are adopting quality risk management (QRM) strategies and interconnecting these strategies with quality management processes. 
Demo
Quality Risk Management in Vault QMS
See how the Quality Risk Management (QRM) feature in Vault QMS help companies make real-time risk-based decisions to reduce quality issues and their impact.
How can Veeva help your organization?