GSK, Eisai, and Vertex Showcase Regulatory Transformation at Veeva's 2019 R&D Summit
Sep 25, 2019 | Marc Gabriel
This year over 1,700 people traveled to Philadelphia to join Veeva's annual R&D Summit. Nearly 25% of that audience attended the regulatory track, which included customer presentations, product roadmap sessions, and several networking opportunities for the Veeva Vault RIM community.
Dr. Stephen Cook, regulatory processes and systems lead at GSK, delivered the track keynote with an update on the company's multi-year transformation project. He shared GSK's program objectives such as simplifying the existing systems landscape, authoring and managing all regulatory submissions within Vault RIM, and improving data quality to comply with IDMP requirements. Dr. Cook also explained how aligning with agile principles enabled his team to enroll about 1,600 employees in Vault RIM within three business releases spanning just seven months.
That afternoon, Wil Foster, executive director of global regulatory operations at Eisai, led a standing-room only session on global regulatory planning and tracking. He covered a range of topics from stakeholder selection, to data migration, to go-live support. Foster also described how Eisai hired a graphic designer to create a Vault RIM project logo and newsletter for employees.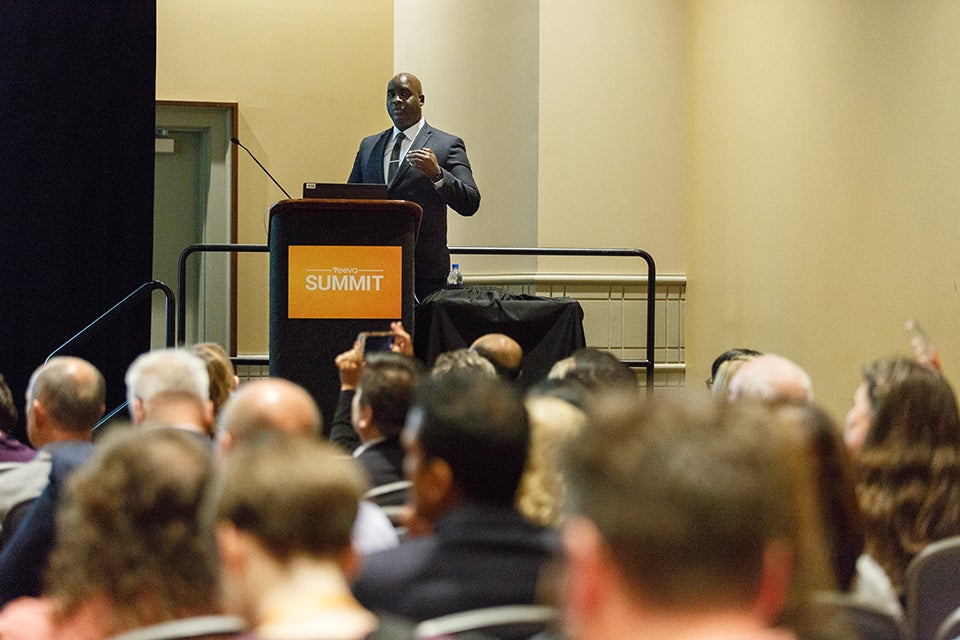 Finally, Rebecca Smissen, director of RIM strategy at Vertex, shared how to make a paradigm shift toward end-to-end RIM. She provided insights into the company's discovery and selection process, deployment plans, and vision for the next 12 months. Smissen also emphasized how critical it is to have a unified platform and a partner like Veeva, that "believes in their software as much as Vertex believes in its medicines and in curing rare diseases."
If you missed this year's R&D Summit and want access to valuable sessions like these, click here to save your spot for next year's European event.