Delivering for Patients.
Next-Generation Innovation
in R&D and Quality.
We are so happy to welcome you for this 2023 edition! To get the most out of the Summit experience, download the event app. You will be able to update your profile, build your agenda, access trail maps, and get event updates.
2023 Closing Keynote Speaker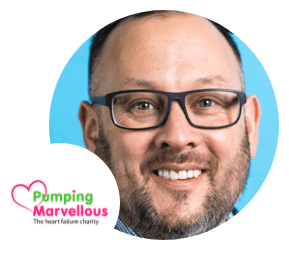 Nick Hartshorne-Evans, Founder/CEO
Pumping Marvellous

Heart to Heart:
The Voice of the Patient for Better Outcomes
Agenda Overview
Times in CEST (Agenda subject to change)
Welcome Reception Dinner
18:00 - 20:30
Sessions | Connect | Innovation Theater | Roundtables
13:30 - 17:50
Evening Event
19:00 - 22:00
Sessions | Connect | Innovation Theater | Roundtables | Deepdives | Roadmap Q&A
10:00 - 14:00
"I had very interesting chats with some of my colleagues, exchanging experiences. And it was also fun, it was really nice to feel part of the community of like-minded peers."
"The key piece that I always like at summit is meeting the new customers and we share our best practices, our experiences, and initiatives. And it can inspire us to do something new."
"It's good to see colleagues from all walks of life. It's not only big pharma, but also SRs, a medium sized pharma, as well as biological startups. You get a close discussions directly with some of the product managers which you usually can't find."
"I think summit gives us the opportunity to learn beyond the releases, beyond the paper version of what's coming available."
"First time at Summit and it was great to meet people face to face, exchange around implementation and share experiences."
"It is my first Veeva Summit and it is nice to meet other customers, see all the prospective presented and to see all the challenges the rest of industry is having."
Previous
Next
Our Platinum Sponsors