Veeva Vault PromoMats
Medical, Legal, and
Regulatory Review
Speed your content review and approval process.
Medical, Legal, and Regulatory Review
Speed compliant content review and measure performance for more personalized outreach.
Benefits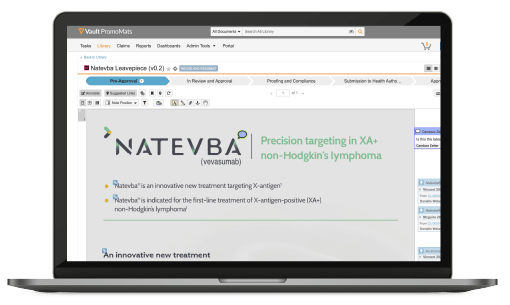 Optimized Workflows
Industry-specific workflows allow your medical, legal, and regulatory (MLR) teams to review and approve content faster.
Global Collaboration
Enables internal teams and external agencies to streamline content development.
Improved Compliance
A clear chain of custody with automated audit trails provides a single source of truth for global content.
Driving Efficiencies with MLR
57%
reduction in review cycle times
55%
reduction in time spent in MLR/PRC meetings
25%
reduction in time spent on compliance procedures
Automated Claims-Linking
Built-in claims library with reference links reduces the administrative burden and risk of managing claims across countries, channels, and assets.
Flexible Review Workflows
Ensure global consistency while supporting local regulatory needs.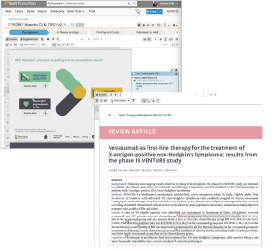 ---
Veeva Vault PromoMats Demo
Veeva Vault PromoMats Auto Claims Linking Demo
Previous
Next
Learn more about Veeva Vault PromoMats