Veeva Vault Registrations
Vault Registrations provides a global application for planning, tracking, and reporting on product registrations and health authority correspondence and commitments.
Benefits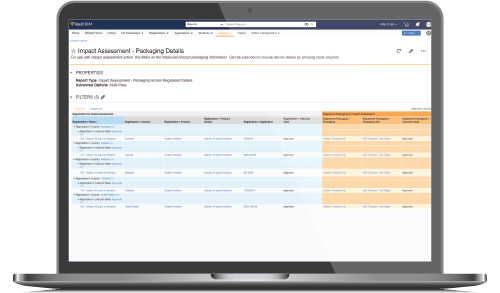 Improved Data Quality
Streamline registration management by reducing data duplicates and discrepancies.
Global Visibility
Stay informed with complete visibility into the marketing status of your global product portfolio.
Faster Responses to Health Authorities
Track product registration queries and commitments to stay ahead of response deadlines.
Unified RIM
Connect end-to-end regulatory processes and improve efficiency with the Vault RIM Suite.
Features
Global Product Registrations
Manage all marketing and investigational registration information, including packaging specifics, indications, and manufacturing details. Manage updates to registered data and report on latest approved details.
Health Authority Interactions and Commitments
Retain and classify all correspondence with health authorities. Create commitment records with related tasks and report on progress against outstanding commitments and deliverables.
Variation Management
Track proposed changes to global registrations. Determine the impact of a proposed change and delegate actions to local affiliates to execute the change in their market. Optionally, leverage a seamless connection with Veeva Vault QMS to automate the creation of any planned change triggered by your quality change control process.
Submissions Tracking
Plan, manage, and track the status of regulatory submissions and related activities. This includes the data related to initial clinical trial submissions (CTAs, INDs) and initial marketing submissions (NDAs, MAAs).
Product Data Snapshots
Generate XEVMPD data snapshots from your latest registration data, allowing manual overrides, generation of health authority required output, and bi-directional communication via health authority gateways.
XEVMPD and IDMP Support
Accommodate XEVMPD and IDMP source data points in the context of regulatory data management and pull in information from other systems through Vault's open API.
Dashboards and Reports
Create easy, self-serve reports showing information by any combination of attributes including product, application, region, manufacturer, and more. Address any bottlenecks or delays by re-assigning tasks or sending reminders directly from within the report.
Affiliate Home Page
Encourage local user adoption with a specific user interface that allows market product owners to view all country-specific data points in a simple graphic format with quick-launch buttons to update local data.

"Before, it could take 30 minutes of searching to find a specific approval letter or country label. With Vault Registrations, I can have it within seconds"
Senior Director, Regulatory Affairs, Alimera Sciences
Find out how

"Before, we used 35 Excel workbooks to track submissions and correspondence. We now use Vault RIM and have comprehensive visibility across regulatory activities and information."
Director, Regulatory Operations, Halozyme
Read more

"When we connect the dots by linking registrations, submissions, commitments, and correspondence we will see the complete story and full view of regulatory activities. When coupled with a global process—the operational gains will be significant."
Group Director, Global Regulatory Business Capabilities Bristol Myers Squibb
Read customer story
Previous
Next
Resources for Vault Registrations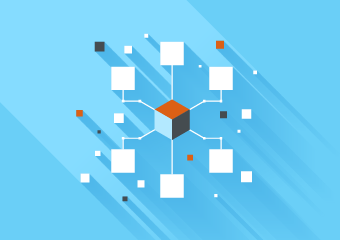 Product Brief
A Global Application for Product Registration Tracking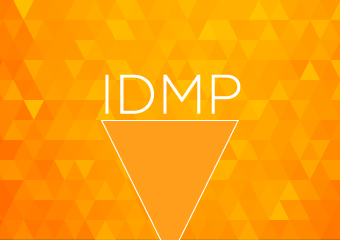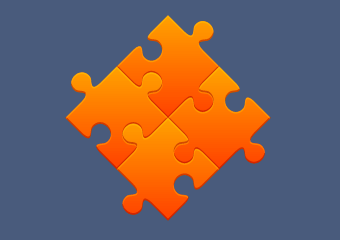 eBook
Solving Pharma's Regulatory Jigsaw Puzzle