Industry Collaborations
Accelerating innovation
Industry Collaborations
Veeva works actively to support industry collaborations in life sciences to advance standards that make it easier for companies to work with their customers and bring new products to market faster. We invest resources and participate on a variety of development committees and industry associations groups including:

Align Biopharma is a life sciences industry standards group founded by Veeva Systems and technology leaders from the world's largest global pharmaceutical companies. Its mission is to create open technology standards that make it easier for healthcare professionals (HCPs) to work with life sciences companies. By coming together to establish and adopt common standards, the industry can improve digital access and create a better online experience for its shared customers.
Align Biopharma leadership sets the group's priorities, dedicates expert resources to standards initiatives, and contributes to the review and authoring of standards. Veeva has dedicated resources to the ongoing operations of Align Biopharma and to establish the highest quality technology standards. The group has posted its first standard for identity management. The draft of its second standard for consent and communication preferences planned to be available for review and input in mid to late 2017.
Learn more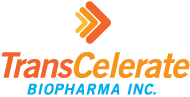 TransCelerate BioPharma Inc. is a non-profit organization with a mission to collaborate across the biopharmaceutical research and development community to identify, prioritize, design, and facilitate the implementation of solutions to speed delivery of new medicines, improving the health of people around the world.
TransCelerate has selected Veeva Vault SiteExchange to establish a common way for clinical sites and life sciences companies to access and exchange documents through the TransCelerate Shared Investigator Platform (SIP), an initiative that provides a common platform for interaction during a trial. With seamless integration between Vault SiteExhange and the SIP, sponsors and investigator sites now have a secure, single point of access and consistent processes for document exchanges across trials to reduce administrative burden, and improve efficiency in running trials.
Learn more