Veeva Vault QualityDocs
Gain Control of
GxP Content
A modern GxP document control and SOP management
application that ensures quality and compliance.
Content management best practices
Vault QualityDocs is a regulated quality content management solution. It is based on Veeva's proprietary GxP content reference model and includes best practices and standardization.
Internal and external collaboration
The application manages content throughout its entire lifecycle, from creation to disposal. It allows internal and external parties to collaborate and share information, such as quality agreements and batch-related documents, in a controlled manner directly within the system.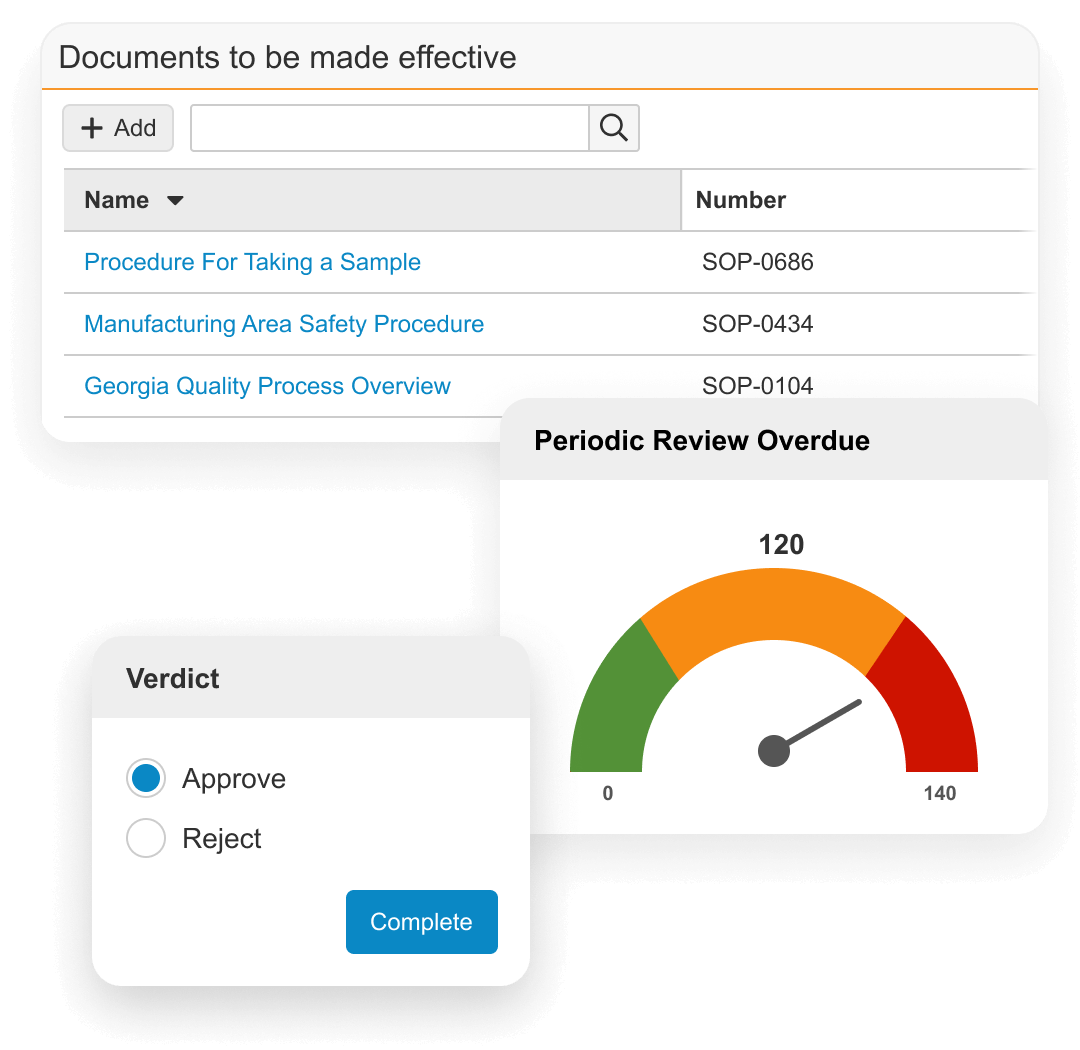 Why Vault QualityDocs
Secure, efficient GxP content management
Improve GxP quality and compliance

Demonstrate compliance with audit trails and automated workflows across the content lifecycle.

Accelerate user adoption

Intuitive, easy-to-use user interface drives adoption and efficiency.

Enable audit readiness

Detailed audit trails and powerful search facilitate better audits and inspections.
"Replacing four systems, Veeva QualityDocs has become our quality content system. Now our partners can easily share and approve documents."
Olivier Melis, Digital Quality Partner
UCB
Read case study
"Vault QualityDocs has improved audit readiness by giving our sponsors and clients direct access to our SOPs prior to study audits."
Felice Darling, Robinson Document Control Associate II
ICON
Watch customer video
"Veeva has helped us prepare for inspection readiness by assembling all of our documents into a validated system for easy access."
Marcel Inghilterra Vice President, IT
PureTech
Read case study
Interested in learning more about how Veeva can help?