Introducing a Modern
Cloud Approach to EDC
Get better data quicker, reduce costs, and accelerate
trial execution with a more advanced EDC.
Learn More
Veeva Vault EDC

Looking for clinical operations solutions? 

Click here
Veeva is delivering a better EDC that's modern, adaptive, and fast to dramatically reduce cost and complexity of clinical trials. Veeva Vault EDC and Veeva Vault eSource are designed to improve speed and data quality by streamlining systems and processes for investigator sites, sponsors, and CROs.
Vault EDC joins Vault eSource, Vault CTMS, Vault eTMF, and Vault Study Startup as part of the Vault Clinical Suite , the only suite of unified cloud applications for clinical operations and data management—spanning study startup to archive.
Veeva Vault EDC is planned for availability in April 2017.
BENEFITS
Better data faster: Improve data quality and real-time access to make better data-driven decisions quickly by eliminating multiple verification steps.
Reduce cost: Accelerate clinical trial cycle times, reduce costs, and speed the overall clinical trial process with streamlined data management systems and processes.
Streamline trial execution: Improve collaboration with sites, support adaptive trials, and easily incorporate protocol amendments.
Unified clinical: Part of the most comprehensive suite of clinical applications on a single cloud platform to unify clinical operations and data management.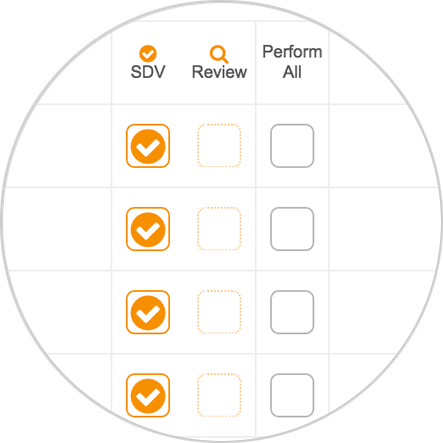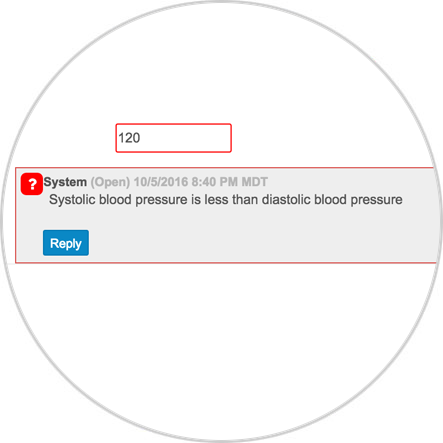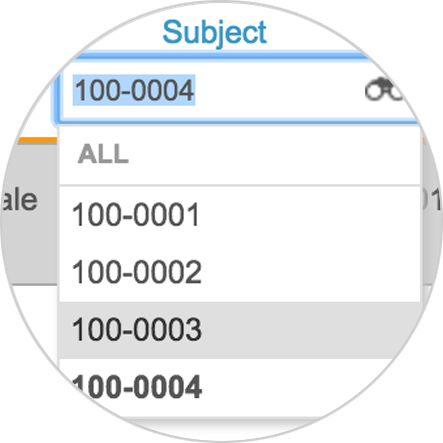 "The drug development process is fraught with delays and inefficiencies due in large part to protocol complexity, operating fragmentation, and the use of disparate point solutions. The integration of clinical practice and clinical research data, next generation e-clinical technology solutions that unify end-to-end clinical processes, and improvements in protocol design execution feasibility will all be critical success factors in driving higher levels of efficiency, performance, and data quality."
Ken Getz | Associate Professor and Director, Tufts University School of Medicine

"The industry has been forced to settle for clinical data management systems that have been short on innovation and high on complexity. Vault EDC and Vault eSource will offer an innovative, integrated approach that will deliver the data quality and real-time access that is needed to make faster, informed decisions and cut the cost and complexity out of trials."
Henry Levy | Chief Strategy Officer, Veeva Systems

Previous
Next
Features
PATIENT-CENTRIC DATA
Vault EDC provides users total visibility of all data to facilitate superior trial execution, and improved outcomes. Vault EDC introduces a more advanced approach to data management, enabling users to manage patients, not just individual data points.
ENDPOINT-DRIVEN STUDY DESIGN
Leverage endpoint-driven study design to ensure all required primary and secondary data points are appropriately collected, cleaned, and formatted for quicker analysis. Deploy better studies faster with easy to manage design libraries that have built-in traceability checks. Improve site monitoring and data management planning with a shared data model, essential for enabling risk-based approaches to study execution.
ADVANCED DATA COLLECTION
A modern user experience greatly increases usability, adoption, and performance. During data entry on a form, real-time edit checks increase accuracy, entry performance, and user satisfaction. Reduce time navigating between subject casebooks, events, and forms with quick-jump navigation.
VALUE FROM DATA
Cost and complexity of transforming data into multiple formats for integration, review, and analysis is greatly reduced with endpoint-ready datasets and reusable export definitions. System performance and user activity insights can be leveraged to drive improvements to current and future study designs.



TASK MANAGEMENT ASSISTANCE
Task management assistance replaces the costly and error prone activity of identifying, prioritizing, and flagging what needs to be done. By simply clicking on a task, users are linked directly to where the task needs to be performed. And intuitive visualizations provide sites with actionable insights, improving quality and performance.
ENDPOINT-DRIVEN SITE MONITORING
Enabled by the endpoint-driven study design, the system ensures monitors are aware and perform the appropriate source data verification and review activities. Vault EDC records site monitoring activity and supports the automated population of the monitoring trip report.
e

SOURCE OPTION

Vault eSource enables clinical sites to enter patient data directly into an easy-to-use mobile application, eliminating the need for paper data capture and transcription to the EDC. Together, Vault EDC and Vault eSource provide a single source of truth, that not only reduces duplicate data entry and on-site verification, but also improves real-time collaboration between sites, sponsors, and CROs.
Resources

Product Brief
Veeva Vault Clinical Solution Brief

Press Release
Veeva Expands Clinical Leadership Team

CUSTOMER MEMO
Memo to Customers on Medidata's Claims