Veeva Vault QMS

Looking for Quality for Other Industries? 

Click here
Globally manage your quality processes with Vault QMS. With accelerated validation and built-in best practices, Vault QMS incorporates all parties – life sciences companies, contract manufacturers, and suppliers – into quality processes for better control and visibility.
BENEFITS
Global alignment with end-to-end control: Easily incorporate departments, sites, suppliers, contract manufacturers, contract test labs, and other partners into continuous quality management processes.
Complete visibility: Provide the right level of visibility for parties, accelerating cycle times and supporting timely decisions.
Rapid time-to-value: Just configure a ready-to-use, scalable application with built-in best practices, and drive operational efficiency with automated workflows.
Unifying quality: Ensure greater efficiency and compliance with continuous controlled processes that is part of a suite of quality applications.
Learn More
Watch 5 Minute Demo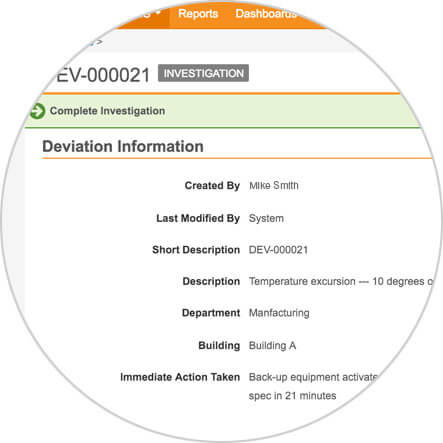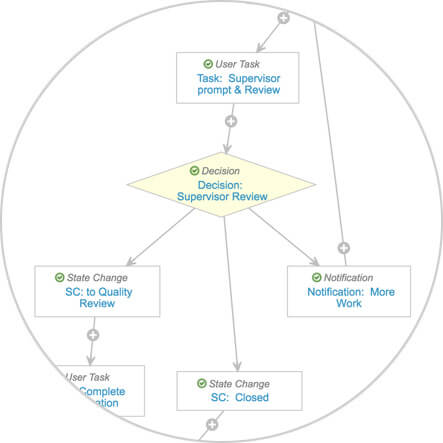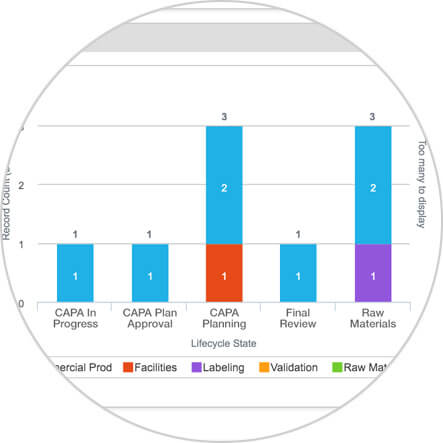 Features
DELIVERED QUALITY PROCESSES
Readily support proactive management initiatives and deployment of Deviation, Internal and External Audit, Complaint, Lab Investigation, Change Control, and CAPA processes.
Robust Audit Trails
Demonstrate compliance with detailed audit trails capturing every event in a process including execution of a signature, task creation and assignment, and more.
Configurable Forms and Workflows
Using 'point and click' configuration, modify or create workflows to automate processes.
Dashboards and Reports
Create easy, self-serve reports showing information by any combination of attributes including: Deviation, Investigation, Complaint, Audits, CAPA Actions, and more.
Application Integration
Leverage Vault APIs to enable seamless processes across business systems.
Mobile Access
Effortlessly access the QMS application on any device, from anywhere.
Intuitive Interface
Quickly train users and drive higher adoption with an easy-to-use application designed to provide a consumer web experience.
Supplier Access and Visibility
Easily provide access to suppliers and contract manufacturers, gaining visibility into key quality processes.
Part of the Vault Quality Suite
Veeva suite of quality applications manage quality events from event origination to change controlled documents. This end-to-end visibility equips organizations to respond faster to quality events, and provide a complete picture of quality management activities to regulators.
Read More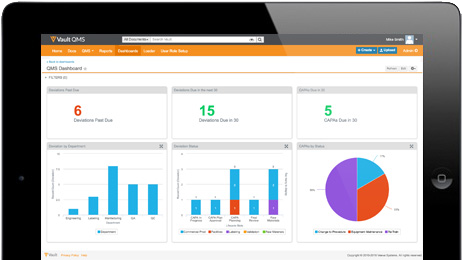 Resources

White Paper
Unifying quality management
5 Minute Demo: Veeva Vault QMS Demo
Strengthening the Supply Chain at Atrium Innovations
Upsher-Smith: Integrating with SAP for Accelerated Batch Disposition Process
Previous
Next