Veeva Vault QMS
Standardize Quality Processes
with Vault QMS
Achieve better control and visibility into quality processes
with accelerated validation and built-in best practices.
Vault QMS is a system designed to manage life sciences-specific quality processes. It provides best practices for handling quality processes such as deviations, audits, and continuous improvement. It also allows external partners to access the system to collaborate on audit findings and supplier corrective actions.
Vault QMS is unified with other Vault Quality Suite applications and connected to Registrations to enable coordination of product change control activities. Additionally, QMS and Vault LIMS bring together quality assurance and quality control processes in one system.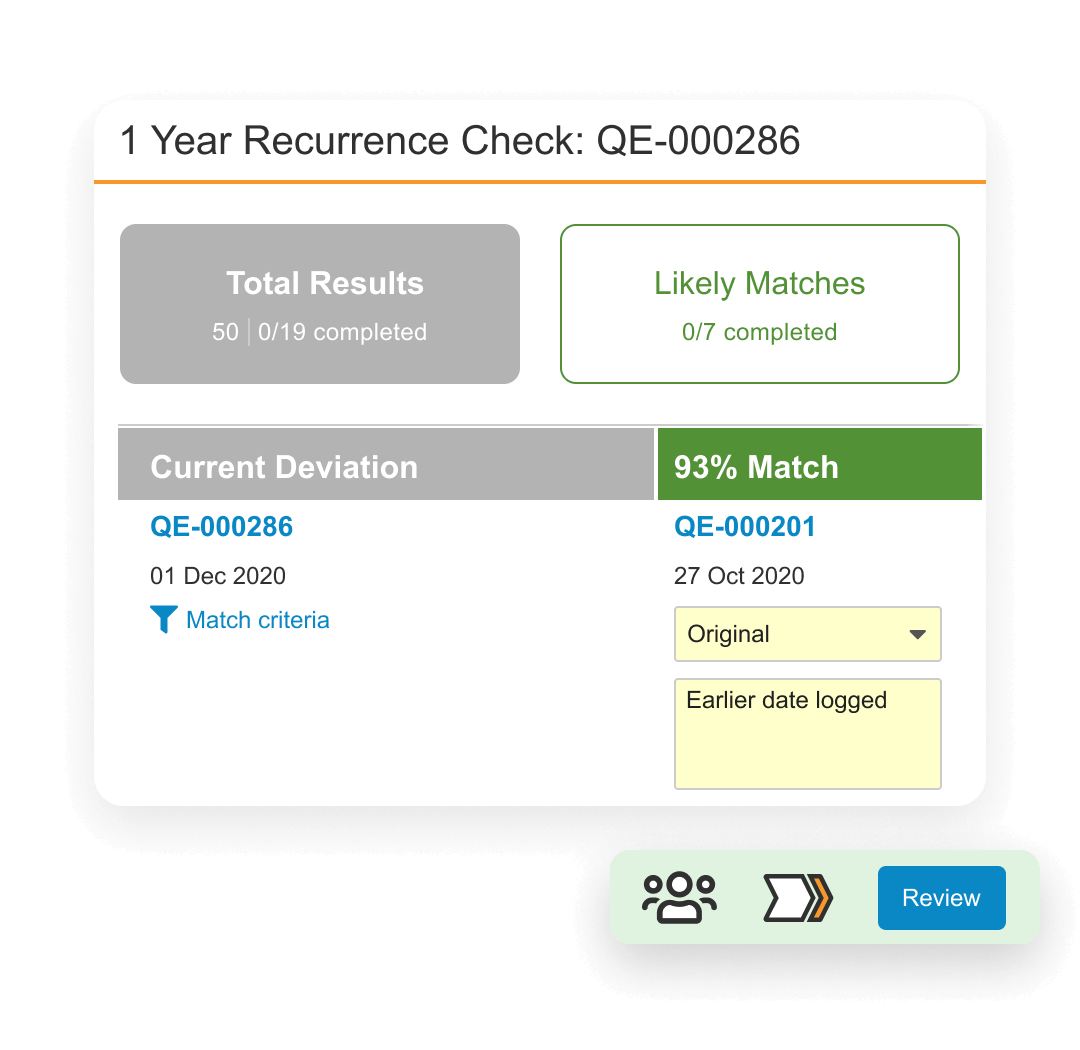 Why Vault QMS
Standardize quality processes globally
Global alignment and control

Easily bring internal and external teams and partners into continuous improvement processes.

Rapid time-to-value

Increase operational efficiency with automated workflows and built-in best practices.

Enable real-time risk-based decisions

Improve risk visibility across products and processes with a unified approach to risk management.

Unified quality management

Improve speed, efficiency, and GxP compliance with a unified suite of quality applications.
"Veeva Vault Quality Suite supports our ambition to set up a more dynamic quality operating model which is high-performing and data-driven."
Maïté Durrenbach, Chief Quality Officer
Sanofi
Read press release
"A streamlined quality and risk management approach enables us to achieve true data integration and transparency on our risk appetite."
Marion Pillwein, R&D Quality Risk Management Lead
EMD Serono
Read case study
"Unifying quality systems is important because they provide a significant amount of efficiencies."
Sean Smith Associate Director of Quality
Systems and Compliance
Blueprint Medicines
Watch customer story
Interested in learning more about how Veeva can help?