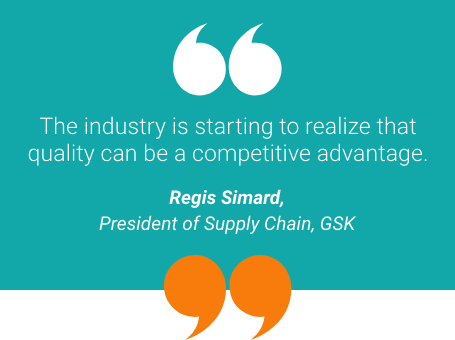 Proactive Quality as a Business Advantage
GSK is prioritizing its modernization efforts by focusing on real-time access to data and having the right controls in place to improve decision-making. Learn how they're joining systems for seamless information exchange.
Quality Transformation Best Practices
By considering people, processes, data, and technology, GSK is reenvisioning their Quality processes. See their best advice in this 2-minute video.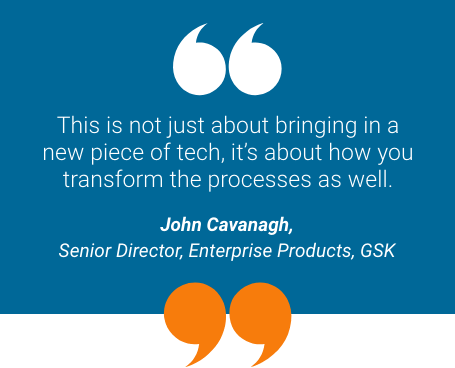 Harmonizing Quality Management
GSK brought processes into the system and off of spreadsheets and paper to improve reporting and decrease repeats. Hear how they did it.
Why Modernize Quality Systems?
Life sciences companies – both small and large – are benefitting from their quality transformation initiatives. They are driving greater operational agility, seamless information exchange across functions, and improving partner collaboration.
Make a Compelling Case for Quality Transformation
Quality management must expand beyond its traditional compliance focus and become a proactive, cross-functional effort that improves business outcomes. Build a compelling case for change by showing how to quantify the value of quality transformation and how to gain support from senior leaders and executives.
Is Your Quality System up for the Challenge?
Contact us to learn more about how Veeva Vault Quality unifies content and data thus reducing risk.